Gmail Basics
Gmail has all the features of any email client as well as a lot of features than most other email clients do not. That means that while the general interface is well made and generally easy to use there is a lot to know about Gmail and a lot that can be missed. So, whether you want to know the history of Google's popular email service or how to switch to it or simply understanding some of its most basic features, these articles can get you started with Gmail.
Contacts
While sending email is important it is also very temporary. Few of us keep email for more than a few days. Far more permanent is the contact list. This means that understanding how to create and manage contacts is important, as is the ability to import contacts. These articles can help you to import and create contacts in Gmail to make keeping in contact with everyone you know as easy as possible.
Filters
One of the biggest problems with any email service is spam. Being able to avoid that spam has become a major part of every email service and Gmail is no exception. What gives Gmail its edge is that they have the power of Google behind the attempt to remove the spam. In addition there are filters which can be used to sort the mail you want allowing you to control your mail and spam better. So, unless you enjoy spam understanding Gmail's filters are worth the time and effort it takes to master them.
Desktop Clients
While the ability to get Gmail through a browser is a great feature most of the time you'll be checking mail from your home PC. This makes the many email programs a great shortcut for those times you don't want to use a browser for email. These articles can show you how to check your Gmail on a number of different platforms.
Personalization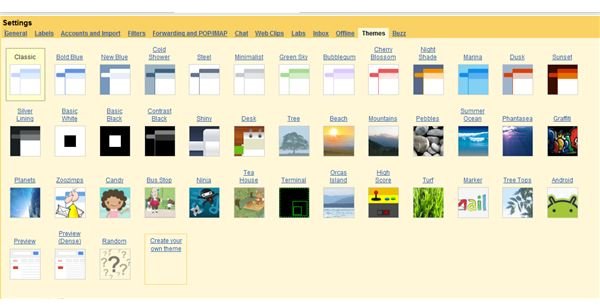 While the Gmail interface is generally quite good not everyone loves the default settings. Being able to adjust the themes of Gmail and personalize the setting can help considerably in making it feel like your email client rather than the cookie cutter version everyone else has. In addition, being able to set your own signature can create a personalized feel for the mail from your Gmail.
Security and Privacy
With the amount of private and sometimes dangerous information that can be in emails you have to trust your email security. There are a few questions about Google's security. Most importantly are the questions of whether your mail is read by Google, if your email is kept forever and ensuring that you can avoid the hacks which could allow the email you have received or sent to seen by hackers. These articles can help protect your Gmail account.
Troubleshooting
Like with any complicated program there is a likelihood of Gmail having problems. And like with any email losing access is not a minor problem. It cuts off your communication as can impact your business. This makes the need to troubleshoot Gmail quickly important. These articles can help you with slow Gmail, Gmail that can't connect and many of the other common problems you may discover.
Mobile
While most of us are used to getting email on our computer at home, but in many ways the biggest value of Gmail is that you can access it anywhere from any computer. The next step to making Gmail even more mobile is adding Gmail to your smart phone. So, whether you have an Android, an iPhone or a BlackBerry these articles will help you to make Gmail as mobile as your phone.
Other Gmail Features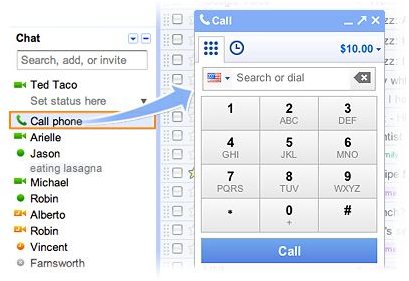 While email is the biggest part of Gmail one of the major reasons that Gmail is such a powerful client is the many other features. Some of these are simply features that make the email more useful such as the Gmail Notifier and the "forgot attachment" reminder. Even more powerful are the tools to send faxes, make phone calls and backup your data with Gmail. These articles can help you understand all of the extra features of Gmail.
References