A Complete Guide to iPod Touch Apps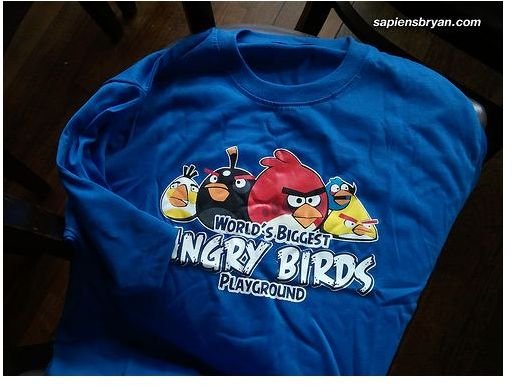 Here, we will cover the best in gaming, productivity and utilities - both free and paid. Even veteran users are bound to find something new or useful!
"Top 10" Lists
The iPod Touch is such a revolutionary platform, and new applications are being developed for it on a massive scale. Searching through all of these just isn't possible, and separating the good from the bad would involve a huge price tag. Let us do all of the dirty work for you. The following "Top 10" lists give you the best of the best over the past three years in the iPod Touch arena. We cover games, applications, free stuff and more. While you may see some repetition from these lists, this doesn't mean you should ignore it. Instead, you should take into account that multiple sources are putting an application on the best of lists. This should be a sign that this app is more than worth it!
Great Productivity Apps for the iPod Touch
An iPod Touch can be a mindless gaming machine in the hands of a twelve-year-old, but in the hands of an adult the productivity apps available can turn it into an invaluable tool. The following compilation of productivity applications covers everything from first aid to navigation. We also included a list of artistic productivity apps as well so you can let your creative juices flow in your downtime.
Best Games for iPod Touch
Ok, nobody wants to admit it, but the iPod Touch is a great handheld gaming unit. The tilt screen controls and amazing graphics become an addictive combination. The sheer number of games is enormous, accounting for over half of all apps available in the iTunes store. So, how can you cull through all the rubbish and find a really great game? Check out these categorically sectioned "Top 5" lists. We've got action games, role-playing games, word games, and even a collection of pirate themed ones.
Can't Miss Utilities
If an application doesn't fit into the productivity or games category chances are you'll find it here. We have games for babies and toddlers, Star Wars fans, people who love to read and listen to music, and a social networking apps guide. The baby and toddler applications are fascinating and will keep your young one mesmerized while you get yourself a cup of coffee in the morning.
Apps for Use in the Classroom
The iTouch may be the bain of some school teachers, but it really shouldn't be. There are several applications designed specifically for use in teaching situations. These applications not only help the student learn, but they do so in a format that they are already comfortable with. This isn't an imposing 400 page text-book, it's their handheld gaming friend (and what better way to learn than from your friend?)
Bonus
We would be remiss if we only told you about the best of the best in applications. What if there is an application that isn't on our lists, but looks intriguing? Well, before you buy it, check out the worst of the worst list. This list counts down the absolutely worst titles that are available in the iTunes store. These should be avoided at all costs.
Of course, with new apps being added to iTunes on a routine basis, there may be a few we missed. If you've got a favorite app that you believe should be added to our complete Guide to iPod Touch apps, be sure to visit the comments section below.
References