Holiday 2011: Electronic Toys, Games, & Gifts for Kids of All Ages
Gadgets, gizmos and, in general, electronics, have an enduring popularity for holiday gifts. Whether you are looking for a stocking stuffer or a great gadget gift where money is no object, Bright Hub has ideas for memorable gifts that we checked out for you. The selection here covers gift gadgets from baby toys to e-book readers, smart gadgets to what may be the biggest TV you have ever seen. For a gadget lover's Christmas inspiration, you need look no further. We've compiled a list of 2011's electronic toys, games & gifts.
Kid Stuff
Christmas is for kids. It's for the rest of us too - and gadget lovers have a fine sense of wonder - but a lot of the enjoyment of a family Christmas comes from watching excited children. Most all of the kids I know love gadgets, and many like to put projects together. Here is a round-up of kid friendly gifts and electronic toys the children in your life will love. Children are growing up in an increasingly digital world - a world where they are digital natives. Even small children can enjoy gadgets which are suited for their age. Take a look at these high-tech toys for babys and toddlers. These toys are safe, and some are even educational. Of course, all are lots of fun for very small children.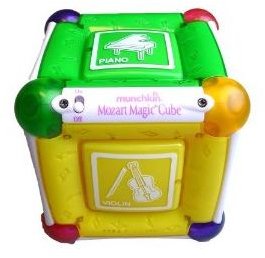 Do you have a budding scientist or engineer in the family? A mechanically minded girl or boy? How about a gamer in you midst? Or, perhaps you child is a little more artsy, with a good eye for detail. Here are some top picks for building a robotic arm that really works (my favorites are Lynx 5, and the Robotic Arm Edge), along with information about Nintendo's 3DS handheld (with its feature-packed gaming system), an excellent selection of digital cameras for kids, and Bright Hub's recommendations for the best robot dinosaurs on the market today. Each item listed will keep the gadget lovers on your list excited and occupied long after Christmas is over.
Stocking Stuffers
Stocking stuffers fit into a stocking - and usually (but not always) they are not terribly expensive. Consider giving a gadget or two this year. Take, for example, a capacitive stylus, Many tablets and phones are Capacitive stylus often say they are meant for the iPad optimized to respond to finger touches and swipes . However, fingers may not give as precise a touch as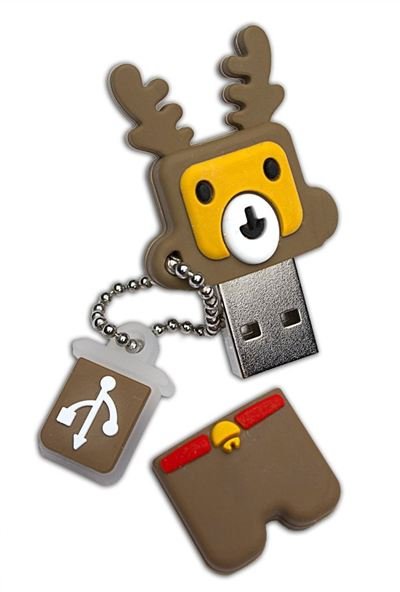 needed, and some fingers are better suited for small screen sizes than others. Those devices wont work with an ordinary stylus tip - they need an tip that simulates a finger. That is where a capacitive stylus comes in. Or, how about a digital pen? This is a device whose time has come - especially with the increasing popularity of tablet computers. Despite what you might think, they are a lot more than a capacitive stylus. A number of them have useful extras, as well as the ability to translate handwritten material into text on a computer.
Take a look at these suggestions to find that perfect small gift. While stocking stuffers are often toys, here's a few suggestions that are entertaining and useful, as well.
The Year of the e-Book Tablet
2011 has been the year of the e-book/tablet. While there have been a number of really solid e-book offerings from a variety of sources over the past 2 - 3 years, the first e-book/tablet was the iPad, and it stayed ahead of competitors for well over a year. There have been some great tablets released in the last year, but they weren't really optimized for both reading and work or play on the Internet. Amazon and B&N's NOOK have been dominating the e-book reader market, but they are not really suited for any other online applications. The iPad did both, although both Amazon and B&N had readers that were really meant to read books, and did a better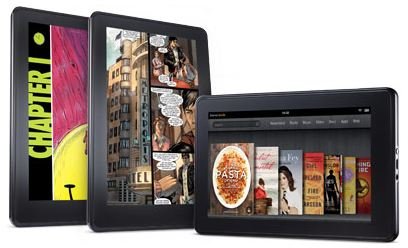 job for the single use. If you aren't in the market for an e-book reader tablet combination, there are a number of dedicated e-book reader choices. Bright Hub has taken in-depth looks at e-book readers in a number of articles. There are a variety of choices (some even for kids!), and this round up will help you make an informed selection.
Smart Stuff
Artificial intelligence isn't here yet, but there are more and more gadgets that offer assistance to our own intelligence. Some stand out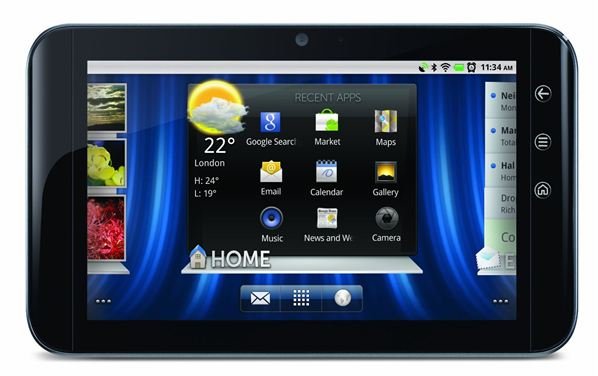 entries in the smartphone and tablet categories would make fantastic gifts for the person in your life who needs top of the line connectivity. There are a slew of new smartphone releases this year, some amazing hybrid devices, and even tablets that feature the ability to make video calls. Yet when the major players go head-to-head, make a selection can be difficult. We've put together a list of the features for you, to help you choose.
Special Gifts
Not everyone on your list may be easy for you to pick out the right gift. Sometimes they just don't seem to need anything, or the recipient is difficult to please because of other factors. How about an unusual gadget gift for the cook in the house? Or an opportunity to make a male retreat just a little bit more comfortable? Or, perhaps you have the means to purchase a truly ultimate type of gift. There are some gadget gift ideas here that may help. Remember, the right gift doesn't have to be expensive - just thoughtful.
Are there electronic toys, games & gifts we forgot to mention? If so, be sure to let us know by visiting the comments section below.
References
Product images from Amazon or manufacturer websites