Choosing and Running Virtual Machines Under Windows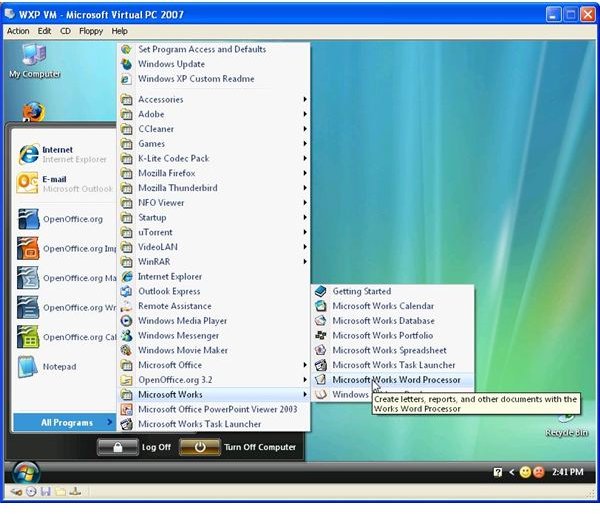 Which Virtual Machine Solution is Best?
If you're planning on running a virtual machine on your Windows computer, you will need to make sure that your hardware supports virtualization (you can check this in your motherboard manual or on the manufacturer's website).
After doing this, you will need to choose the right virtual machine solution. But which is best? Is it Microsoft's Virtual PC 2007, VirtualBox or VMware Player?
The truth is, all three solutions and their variants have particular strengths and weaknesses that make choosing a virtual machine solution more than a simple case of pointing and saying "I want that one."
Creating a Virtual Machine with Virtual PC and VirtualBox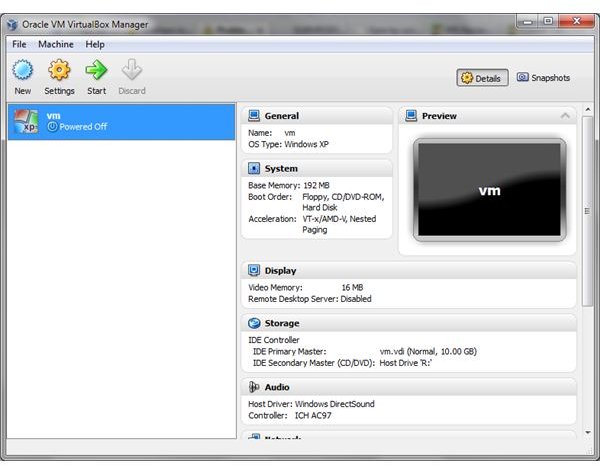 Once your virtual machine software is installed, you have the building blocks for creating a computer in a virtual environment. This involves specifying the hardware of your virtual PC, which will be created partially by software and partially by your physical (or "host") computer's hardware.
With the virtual machine built, configuring various options such as the size of the hard disk drive along with additional storage options and components is necessary. Remember that although none of these components exist, they will be available to your virtual (or "guest") computer after the operating system has been installed.
Installing a Guest OS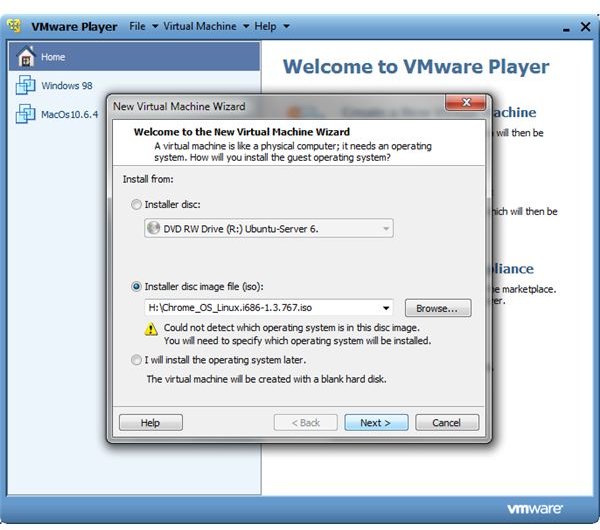 The most crucial part of running a virtual machine in Windows is choosing the guest operating system. While it might be possible to install various versions of Windows or Linux distros with comparative ease, the installation of Mac OS X is particularly difficult (as well as potentially license-breaking).
However once your guest operating system is installed, you will be able to load it up and use it as easily as launching another application. A guest OS can also be paused and restarted at a later date, allowing you to easily save your progress in whatever task you were performing.
You should be aware that you are not restricted by desktop operating systems – you can also install a server OS with virtual machine applications.
If you don't see the operating system that you wish to install listed below, don't worry; the procedure for installation is largely the same across all virtual machine applications. VMware and VirtualBox are both intelligent applications, and will detect the operating system that you are trying to install and offer a suitable virtual machine configuration to make the process easier.
Networking and Devices
Devices that you can add to your virtual computer include network drives and external hard disk drives, and as long as these are recognized by the host operating system they should be detected and installed in the guest OS.
Note however that this will depend on your chosen virtualization solution. For instance, VMware offers a free utility pack, VMware Tools, which allows your virtual machine to detect, install drivers for and use any new USB devices that you connect to your computer. Adding hardware in VirtualBox and Virtual PC is a little trickier.
Understanding and Troubleshooting Virtual Machines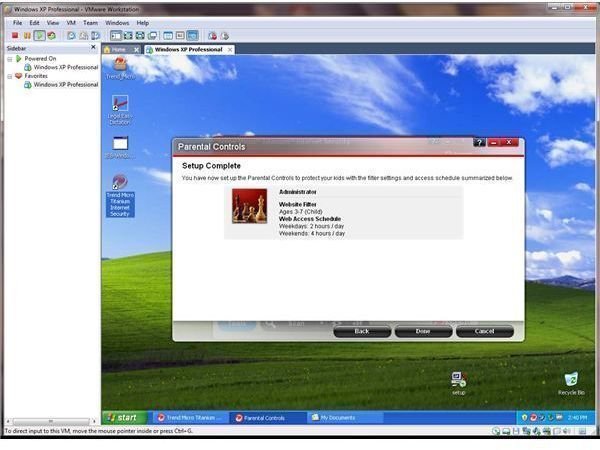 While it would be hoped that your virtual machine can be setup and run without any problems, sadly this may not be the case. Often you'll find that the guest operating system works without any problems, but being aware of how a virtual machine works should help you to identify the cause of any issues should they occur.
Most common are faults with USB devices, but in most cases these can be resolved by rebooting the host operating system and restarting the virtual machine. You also may encounter some difficulty installing a virtual machine, however. For instance, installing Windows 7 64-bit can prove difficult for a number or reasons.
References