Guide to Authoring Your Film on DVDs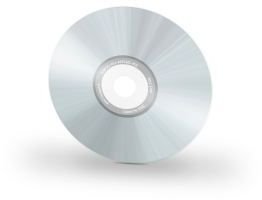 The Film Author
DVD authoring has become central to both the home and professional video producer because it is the central way to deliver product. Though digital and web video are taking even more importance, DVDs are still the primary way that people receive and view video. If you want to actually share your completed video project, then you have to learn the ins and outs of DVD authoring, which takes a mix of learning common principles, software, hardware, and video information. Here is a complete guide to authoring your film on DVD. These tutorials will take you through the different areas you must consider.
The Basics
DVD authoring may seem more intuitive than it actually is. The format is the new standard for use outside of a computer, so your project
will have to be eventually authored to a DVD once you have finished the post-production process. To really understand this, you have to look at how to put together a DVD, what must be included, how to get the project over to your DVD authoring software, and the basics on how to send it through the process.
Transferring Formats
Since DVDs are one of the standard formats for viewing and video storage, many people are looking to transfer their footage from an older or alternative storage medium onto DVDs. This varies for different formats and video qualities, so the process can actually change quite a bit when you go from one to another.
For Professionals
Professional level programs and equipment have made their way into the consumer and private use market, but that does not mean that people are going to be using them for professional purposes. When it comes to professional DVD authoring, there are much different kinds of projects you are going to engage in. For this reason, you will have different needs from your software. Take a look at these professional DVD authoring considerations, such as specific types of professional DVDs, and some of the details of the program types you can use.
Special Tools
Many DVDs are pretty close in design and use, but there are often special needs or DVD types that are going to stray from the standard pattern - whether or not these are unique features, or just the kind of DVD that works differently than a platform for a film. Here are a few special tools and techniques you can apply to your DVD authoring.
The Right Hardware
DVD authoring is often centered on the software that you use, but it is computer and home theater hardware that is going to do the disc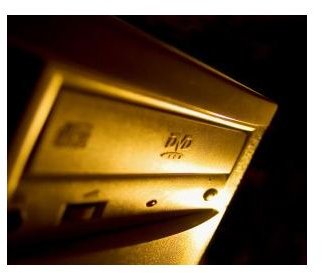 authoring itself. Here are articles that deal with how the DVDs themselves work, what this concept of a DVD "burner" is, and how to select the correct drive for your own DVD authoring.
The Software Side
Software continues to be the cornerstone of authoring for DVDs, as the entire post-production is part of a digital workflow. To do this properly you have to find the right program to deal with your DVD authoring needs - ranging from just a piece of software to initiate the preparation of the DVD, to a full service professional operation that will allow you to create a product which could easily be sold in stores. Here are some articles that cover the range, going through commercial software all the way to simple freeware options.
Blu-ray Disc Authoring
DVD may still be the most popular option - but, like anything, it is only temporary. Though many people have moved to entirely digital playback, the next step in physical video media is in the Blu-ray disc. This High Definition option allows for much more information, and HD video to be viewed on ready players and HD televisions will be what you want to move to if you continue with your DVD authoring. Learn a little bit more about how to do Blu-ray disc authoring and what is required.
Getting Creative
Now that you have gone through and learned the tools, it is up to you to put a creative spin on it. The DVD can be an extension of your project more broadly - meaning that the menu, media, and overall presentation should reflect that project and what you hope to achieve. Try to find software and hardware that will fit your long-term needs, and then develop skills and a vision that is going to match your qualities as a digital filmmaker.
Do you have tips or suggestions to add to this guide to authoring your film on DVD? If so, be sure to visit the comments section below.
References