Best Free Fonts for Windows Desktop Publishing: Expand Your DTP Options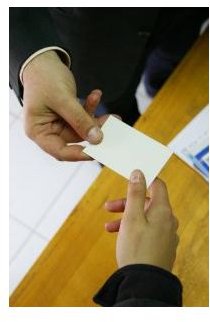 Looking for Something New?
Depending on the version of Windows you are using and the other programs you have installed on your computer, you may have access to hundreds of fonts by default. However, when you are creating publications you might be looking for a specific font type or style and find yourself coming up empty-handed. You do not have to settle for the fonts on your computer, though, and neither do you have to spend a fortune on new fonts. Free fonts for Windows are abundant, so you should have no problem finding one that is perfect for your desktop publishing project.
Free Fonts for Specific Publications
Sometimes the type of publication you are working on calls for a specific type of font. For example, if you are creating business cards for yourself or as a service, it is crucial that you use a font that is eye-catching, polished and easy to read. Arial or Calibri are fine; they are highly legible and mainstream. Perhaps you find them boring, though, and would like something with a little more personality. You can download any of these four free business card fonts and print business cards of which you can be proud.
Along the same lines, using the right font for your resume can mean the difference between landing an interview and your CV landing in the old "circular file." Selecting a professional font will help you to stand out communicate an air of skill, competence and proficiency.
Free Fonts Based on the Occasion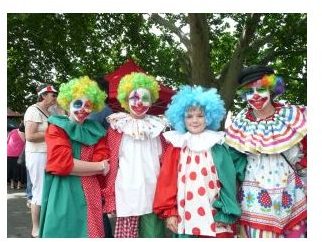 Wedding-related publications, such as invitations and programs, also necessitate special fonts. Unlike business card fonts, which should always be professional, wedding publication fonts can and should incorporate at least a touch of romance and have a dreamy air about them. There is no universal font that is ideal for every wedding. Just as every bride has a unique style and personality, so should the font used for her wedding publications. Fortunately, there are dozens of free wedding text fonts from which to choose.
If you are creating a desktop publication geared towards children and their parents, you can have a lot of fun with the fonts you use. Whether you are printing homemade birthday party invitations, creating posters for a school carnival or encouraging students and parents to assist in a fundraising project by sending home brochures, there are countless free fonts for kids that you can download to Windows and use in your desktop publishing program.
Free Seasonal Fonts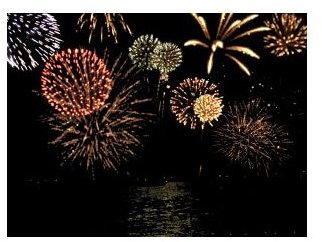 Of course, there are heart-laced fonts that you can download to create Valentine's Day cards and publications. There are fonts with jingle bells and snowflakes you can use to make your annual holiday newsletter. Yet there are so many other seasons and holidays, and you can incorporate them easily into your publications using free fonts. For example, flyers or signs for a summertime sales event would really stand out when created using a Fourth of July font.
Other seasonal fonts are ideal for the intended holiday, but would also work beautifully for other occasions. Banners and advertisements for a Christmas in July themed fundraiser or community-wide yard sale might capture more attention with a winter font. Flyers for an Irish family reunion call for a St. Patrick's Day font. A bubbly or sophisticated New Year's Eve font might be just the ticket for invitations to a gala dinner event.
Install Fonts
Once you download free fonts for Windows, it is easy to install them. In Windows XP, open Appearance and Themes in the Control Panel. Click Fonts under See Also in the task pane. Go to the File menu and select Install New Font. Choose the drive where your fonts are located and the folder containing the fonts. Hold down the Ctrl key, click on the fonts you want to add and click OK.
In Windows Vista, click the Start button and type fonts into the search box. Click on Fonts in the results list. If you don't see the toolbar, click the Alt key. Go to the File menu and choose Install New Font. Choose the drive where your fonts are located and the folder containing the fonts. Hold down the Ctrl key, click on the fonts you want to add and click OK.
In Windows 7, simply right-click the font you want to install and select Install.
When the fonts are installed on your computer, they are instantly available in Microsoft Office programs such as Word and Publisher as well as many other programs. For some applications, such as Inkscape, you will need to import fonts into the program in order to begin using them.
Image Credits
Business card: sxc.hu/valerio lo bello
Carnival: sxc.hu/Matthew Keogh
July 4th: sxc.hu/shilders