Need to Design a Better Page Layout? Collection of Tips & Strategies for Desktop Publishing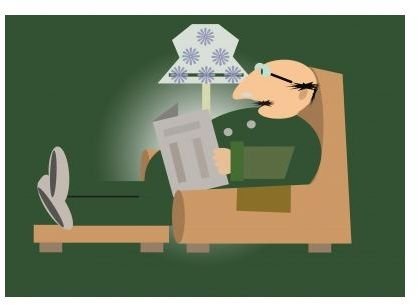 Life Begins at Software
The art of desktop publishing begins here: choosing the right software. It doesn't matter if you're using Microsoft Publisher, Adobe or Corel (well, some people think it does) just make sure there's a sufficient comfort level. No one wants to be poking around for six hours trying to decipher the correct page layout. Even though the chances are high you'll be doing this if you choose Photoshop (more on that below.)
The bottom line is, do plenty of research before you choose a desktop publishing software for your bus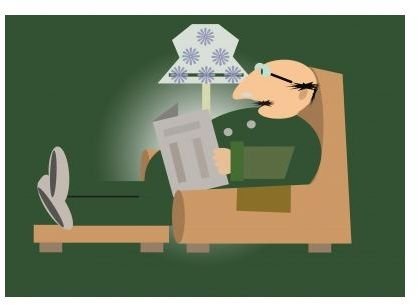 iness.
Business Cards Still Hangin' Around
Some pundits (yes, this is what they are) think the traditional business card is antiquated. . .a fancy way of saying it's worthless. Consider this for a second: how long does it take you to hand someone a business card versus the other person having to whip out their iPhone, cycle through a bunch of missed messages on the way to their contacts, and finally get you added in. No one has time for that. With this said, take a look at a few of these links to perfect your business card creation skills.
Biz cards only for the dinosaurs? Get real people.
Presentations are Money
This section has more to do with business presentation creation vs. your presentation skills (or lack thereof.) Believe it or not, Powerpoint is not the only desktop presentation creator. Oh no, sons and daughters, there's way more where that came from.
Also, don't spend all of your precious time creating "not so good" looking templates from scratch. There's plenty of free presentations templates and designs for your taking and we'll point your way to the best of the best. Spend a little time here, and you'll be hacking away at tomorrow's lunch session in no time.
Consider a few online (cloud) choices. Even though they don't follow under the traditional guise of desktop publishing, Google Presentations is definitely worth a second look.
21st Century Desktop Publishing
Website design is almost a category unto itself, but there's plenty of room for it in a desktop publishing guide. Why? Web design is simply combining a series of elements together. . .i.e graphics and text. This is a critical aspect of 21st century desktop publishing. Sadly, many business websites suffer from, what some call, "The Magic Syndrome." This is derived from the old saying, "the magic is in the details." Simply put - too many publishers miss some of the key details designed to bring in customers. The following links help solve some of these crucial issues.
Communication Station
Just like business cards, some consider newsletters old-fashioned. However, consider what an e-mail or Facebook update is. The method of delivery really doesn't matter. The newsletter format and layout is what is important. Again, this can be accomplished with a wide array of tools such as systems and software most new desktop publishers have never heard of. Remember, communication is key. . .and it always will be. Wow, that kinda rhymes.
Back to the point. Take a systematic search through the following desktop newsletter creation links, and you'll be on your way to customer retention glory. Heck, give it a shot.
In the Belly of the Beast: Conquering Photoshop
There simply isn't enough space or time to cover every Photoshop option available for desktop publishers. This is another one of those standalone capable categories. Many business owners don't have the resources for mastering this complicated program unless they receive a $500 million loan from the government. (Rumor is this never turns out well). Dealing in the realm of most business owners, Photoshop can pretty much accomplish all of the above.
However, narrowing down what your project is, and finding a capable and/or targeted software can save thousands in EKG testing. For those of you attempting to take on this beast, please do so. It will be quite an accomplishment. In all seriousness, you can't go wrong with choosing this software for any desktop publishing need.
Share Your Thoughts
No article, guide or self-help book will be able to cover ever desktop publishing detail. However, if you take the time to study the above information. . . life should (hopefully) move a whole lot smoother. If you like what you see, tell your friends and neighbors! Or, how about sharing it on Facebook or giving it a quick Tweet? Either way, let us know what you think so we can improve upon your experience.
References