Best DIY Photography Gifts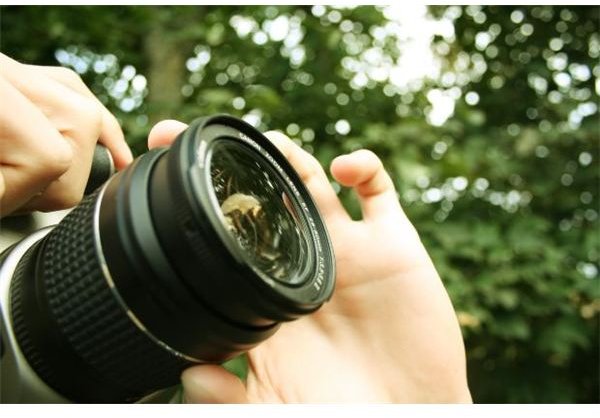 There are hundreds of photography gift ideas to consider. Whether you want to gift a gift to a grandparent or offer unique presents to everyone in the family, this DIY photography gift guide will help you find a suitable project. Once you've completed that project, you might just find yourself hooked, using this guide over and over to come up with new ideas for all your gift giving needs.
Our author AC Gaughen wrote step-by-step instructions on creating 10 different photo crafts, and collected links to them all in this article. These photo crafts are inexpensive and simple enough for families to work on together, children included. Get ideas for items to make for children, teens and adults. Put your digital photos to good use with these ideas.
Find a unique Christmas present for every recipient on your shopping list. Learn about 10 different ways to turn digital photos into gifts. Choose from projects like a custom cutting board, one-of-a-kind shoes, or personalized calendars.
Create Anniversary Gifts with Photographs
Anniversaries are a time of looking back on good memories and milestones in a couple's life. A photo gift detailing these moments will be appreciated and bring back memories of happy times. You can even turn the gift into a treasure hunt, presenting a photo gift at each stop along the way.
Creative Ideas for Valentine's Day Gifts
When Valentine's Day rolls around this year, opt out of the commercial offerings of flowers and candy and instead create a unique present that your sweetie will know you put a lot of thought into. Whether you are a professional photographer or an amateur, taking quality photos is simple with the tips offered in this article.
Photo tote bags are excellent gifts for grandmothers, new moms and those who love to read. Choose any size tote bag and a photograph you know the recipient will love. Then, simply follow the instructions in this tutorial and you'll have a gift that will be appreciated for years to come.
Turn Any Photo Into an Oil Panting using Corel Painter XI
It may be out of your budget to commission an oil painting. However, with Corel Painter XI and this article, you can turn a favorite photograph into a close replica. The finished result can be framed and hung over a fireplace or other living area in the home.
Learn How to Make a Photo Family Tree
The history buff in your family will appreciate a photo family tree for a gift. Find out the steps involved in creating this project, how many photos you'll need and how to put it al together. This is also a fun project for school projects involving family history research.
A nice house warming present is a family photograph on canvas. This tutorial details how to separate a photograph into grids, print it and add it to canvas. Get insider tips on the best way to complete the project to give it a professional appearance.
Fun Family Games for Children Using Old Photos
Do you want your children to appreciate family history and learn about their ancestors? These games are created using old family photos. The games are so fun that you might want to create extras for nieces and nephews.
How to Put a Photo on a Coffee Mug
If you're looking for a gift for a teacher or work colleague, a personalized photo mug with a unique coffee or tea blend tucked inside is an idea that is simple, yet unique. This article details the steps involved in adding a photo of your choice to a coffee mug. Get tips on the best ways to use waterslide decals.
Magnet Mania! Inexpensive Kids Craft Project
Even children can create gifts with this simple project. Simply collect photographs of family members, print on magnet photo paper and create a present that the person will appreciate each time she uses the magnets. The steps are easy to follow and this project can be completed in a day.
Top 5 Mother's Day Photo Gifts
Tired of buying mom the same pot of flowers every May? These photo gift ideas will break you out of your gift-giving rut and help you create something your mother will truly enjoy. Instead of traditional flowers, for example, create a photo bouquet for her.
If you're on such a tight budget that you only have time to give, consider creating a digital scrapbook for family and friends. If you can afford to burn the scrapbook onto CDs, do so. If not, send the scrapbook via e-mail or upload to a digital photo sharing website. This tutorial explains the different methods for creating and producing digital scrapbooks.
How to Create Custom Wrapping Paper with Picnik
Wrapping paper is one of those gifts that can be used and doesn't create unnecessary clutter. You could also wrap up your customized photography gift with customized photo paper. Learn how Picnik can help you make wrapping paper you won't find anywhere else.
If wrapping paper as a gift isn't quite your style, or you simply want to add a little something extra to the gift, creating customized photo gift tags is another option. Discover which software works best to create a photo tag and how to present the finished product.
References
Barry, Jennifer. Fun with Family Photos: Crafts, Keepsakes, Gifts. Ten Speed Press, 2005