Guide to Choosing & Using Productivity Apps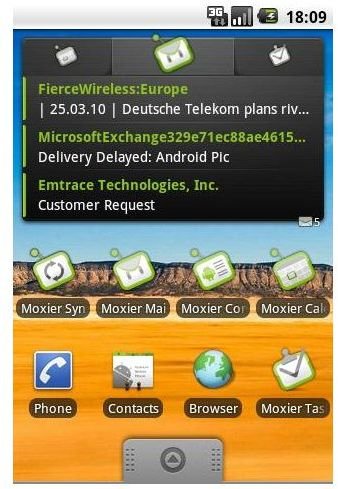 Android Business Apps
Mobile phones were born to increase productivity, so it makes perfect sense that there should be suitable apps developed for smartphones that carry on this long history of taking work with you, wherever you're going. After all, when phones made the transition from home or office to car it was to allow business to continue while in transit; the same continuity was afforded by the first bulky mobiles, those compact, analogue devices that soon followed and the first palmtop computers and the smartphones eventually came along later.
Android is a hugely popular mobile platform with a great selection of productivity apps available designed to make life easier. Productivity apps can be anything from a measurement conversion tool to a full blown mobile office application – as long as it saves time and helps you perform a task, an app can be described as enhancing your productivity.
Top Mobile Office Apps for Android
Smartphones have been used for mobile document management for several years, and some of the best examples of mobile office apps can be found on Android, where users have access to a wide selection of OpenOffice compatible apps, not to mention a couple of useful tools for opening Microsoft Office format documents.
As great as the idea of working with Google Documents on an Android device might sound, however, be aware that the app doesn't work so well in areas of poor or sporadic mobile Internet signals.
PDF Tools for Android
Not all of the material that you will be working on will be documents in Word format - the chances are that you will encounter a fair few pieces of reading matter in PDF format. As such you will need a PDF viewer, but don't think that this is the extent of Android's PDF abilities. With the right apps you can even create PDF documents!
Email, Contacts & Sync
Email is another of those productivity tasks that have been included in smartphones, and while certain problems can arise with Exchange email (the auto-syncing system that requires a connection to a Microsoft Exchange server) there are alternatives, such as the usual POP and IMAP, or perhaps access to Google Mail.
Ultimately, however, it is Microsoft Exchange functionality that many Android business users want. While other platforms such as BlackBerry and Windows Phone might have this functionality built in, for Android various third-party apps are available that are designed to make it possible. Using these you can not only sync email but also contacts and calendars.
Blocking the Junk
As well as the emails that you will be expecting, you're likely to receive a small amount of spam on your Android phone. This might be email spam, SMS spam or even calls that you don't want to answer. With the right applications installed, these messages need never trouble you, allowing you to remain productive and focus on the task at hand.
Note-Taking Apps
One of the most common mobile productivity tasks is the creation of notes on a mobile phone. These might be in the form of reminders or more commonly to keep note of what is being said or done in a meeting. They can also be used to keep track of thoughts and ideas, and with many note taking apps it is possible to record audio notes as well.
Speech and Dictation
It's easy to forget looking at all of these apps that your phone is essentially a device for verbal communication, and it often surprises people to find that there are other ways of using your voice with your phone.
For instance, with the right apps you can dictate notes, record full conversations for transcription later on and even record phone calls and translate speech to text - particularly useful if you don't have time to transcribe!
Tasks and Lists
Having an idea of what you are doing on a day to day basis is one of the best ways of being organized and thanks to the wide selection of task list management apps available on mobile phones this can be managed electronically and then shared to other devices. For instance you might create a task on a computer and share it with your phone.
Regardless of how the tasks or to-do lists are created, they will feature a way of marking off what you have done. This enables you to keep track of progress and feel that you have achieved something at the end of the day!
Or you might just like to keep on top of your shopping…
Calendar Alternatives
Pretty much all mobile devices come with calendar apps built in, but this doesn't have to be the end of the matter. For instance, you might like to establish a better means of managing your time in a way that isn't provided by the native calendar. Third-party apps might allow you to construct a potentially complex daily or weekly agenda, or simply offer alternatives to your local calendar such as checking when certain religious festivals are celebrated.
If you're a user of multiple calendar services, meanwhile, it is possible to sync Google Calendar with a Windows Live calendar. This is particularly useful if you have been searching for a Windows Live app for Android to view your Windows Live calendar - now all you need to do is sync both calendars together to keep track of appointments on your phone!
Improve Text Entry with Alternative Keyboards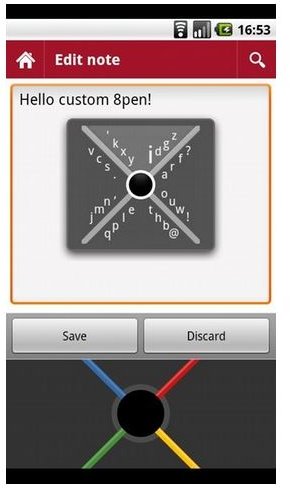 While the standard Android software keyboard is more than adequate for the majority of tasks, intensive text entry might lead to thumb fatigue. Fortunately, if your Android phone is not one of those devices that features a hardware keyboard, you will be able to employ alternative software keyboards following a quick visit to the Android Market.
References