A Guide to the Best iPod Games: A Collection of the Top Apps for the iPod, From Free Options to the Most Popular & Entertaining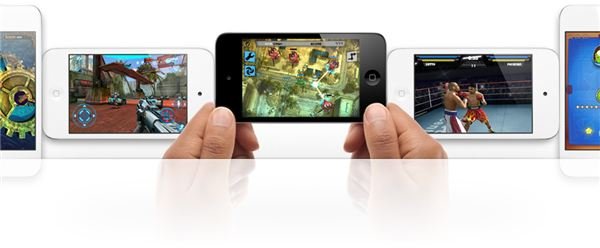 Choosing the Best From a Vast Selection
The massive selection of games available for the iPod makes it very difficult to decide on which ones to download, and since many gaming apps cost much more than a dollar, you don't want to download one that isn't worth the price. These articles will list and review various different games that are available for your iPod, and help you make an educated decision on which ones to get. Don't waste any more money on games that aren't worth it.
How to Add Games to Your iPod Touch
**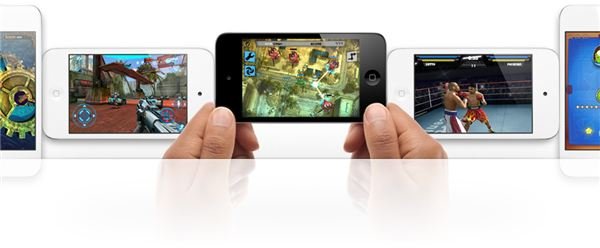 **
Before you start buying apps, it would be a good idea to first learn how to install them. If you're a first-time owner of an iPod Touch, read this article to learn about the different ways to install games to your device.
Top 10 Best-Ever iPod Touch Games
Despite the fact that this article could be highly subjective, these are some of the most popular and most downloaded games from the iTunes App Store ever. While none of these apps are free, they are well worth the $0.99-$4.99 that they cost, as they offer hours of entertaining gameplay.
The 5 Best RPGs for the iPod Touch
RPGs are one of the best genres of games to play on your iPod Touch because of their depth and replay value; for only a dollar, these games can last you an entire road trip. These are serious time wasters, and are a lot of fun to play, with dedicated and deep storylines and great gameplay.
Top 10 Free Games for the iPod Touch
Sometimes you want to have fun without having to pay for it, and these apps more than fulfill that need; they are completely free, and are just as fun - if not more enjoyable - than many apps that cost money. Of course, some of these apps have premium versions with additional features, but the no-cost games are just as fun to play.
Top 5 Best Racing Games for the iPod Touch
Racing games on the iPod Touch are a lot of fun, as many of them take advantage of the motion tracking built into the iPod Touch and offer a variety of cars and race tracks to choose from. These are also great as they are almost always ideal for all age groups, so young children can play them as well.
Top 5 Best Strategy Games for the iPod Touch
Strategy games belong to a diverse genre, so they can range from tower defense games to games where you have to build your own city and watch it prosper. These games have a lot of replay value, and just like RPGs, can be great for road trips or travelling as they continually keep your attention through different gameplay paths.
Top 3 Tower-Based iPod Touch Games
Tower defense games are extremely popular, and their popularity has caused a large amount of game developers to release a huge amount of them. Because of this, it can be hard to find the best apps available, but this article highlights three of the best tower defense games.
The Best MMO Text-Based RPGs for the iPod Touch
Text-based MMO RPGs are games in which no actual video footage is shown of your character fighting. Instead, everything is done through still pictures, turn based text combat, and different menus and dialogues. Examples of games like this are iMob Online and iMafia III.
After spending hundreds of dollars on an iPod Touch, odds are that you aren't really full of cash to spend on apps and games for your new device. These are free complete iPod apps that are not 'lite' versions of games that require in-game purchases or a one-time upgrade to a full version. Instead, everything in these games are entirely without fees.
Drawing Games for the iPod Touch
These games are quite unique, and there aren't a large number of games designed for the iPod Touch that are like this. Basically, you play Pictionary with other people around the world through your iPod; you draw an image and other people try to guess what it is, or you try to guess what the image being drawn is. Quite a fun game, and with a social aspect as well!
5 Best Action Games for the iPod Touch
These fast-paced, intense games focus mainly around fighting and killing, and are not usually ideal for younger children; however, they can be quite entertaining for an older audience, and offer interesting gameplay mechanics that are not usually incorporated into other genres of games.
Classic Arcade Games for the iPod Touch
These retro style arcade games offer old-school games like Pac-man and Tetris that are famous for their addictive gameplay, something that is timeless. You'll be finding yourself playing these oddly simple, but still amazing, games for hours on end. Additionally, restarting doesn't cost any extra quarters.
Word games are great time wasters as the English language is so diverse and vast that no game is alike. These games range from crosswords to word searches, and are a great way to waste some time while improving your language skills on your way home from work or while waiting in a doctor's office.
Worst Games for the iPod Touch
This guide will let you know which games to stay away from, and give you the characteristics of games that you should avoid because they make for unentertaining and boring games, or because they try to force you to pay more money to unlock the full possibilities of the game.
Why should the iPod Touch have all the fun? The iPod Nano has many built-in games, and more can be downloaded from the iTunes store. This article highlights twenty completely free iPod Nano games to play if you don't have an iPod Touch but still want to have something to pass the time with on your device.
References