A Robust & Complete Guide to TomTom Devices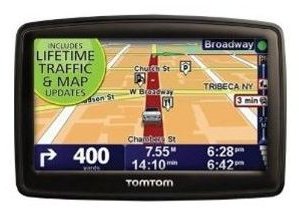 TomTom is one of the leading brands in the GPS car navigation industry and is known to be
quite reliable in more ways than one. Going home with one of these devices can basically facilitate all your in-car navigational needs, including what we know today as standard GPS routing data, i.e. turn-by-turn directions, preloaded maps, traffic updates and such. Over the years since its introduction in 2002, the developers have diversified its functions to offer more power and dynamics such as off-road mapping, configurable voice-over automation, sophisticated pre-route guides and even new innovation of an iPhone app and a GPS sports watch. All these features and more are the reasons why TomTom GPS systems are in a league of their own compared to other GPS navigation devices.
TomTom devices are highly resourceful, in that you can upgrade units by simply changing out old software and replacing it with newer versions; also there are external peripherals that you can sync with a TomTom device to extend its use as an MP3 player, hands-free Smartphone, real-time traffic monitor and more.
Getting the best quality of these features, however, is partially dependent on the type of TomTom device you choose, which would be the version and compatibility with specific accessories. Continue further with this complete guide to TomTom devices and get some insight on the best versions for an exclusive list of features plus a comparison with other brands in the business; a list of compatible accessories and peripherals and what they do; the best maps; a configuration and settings guide; as well as facts on the predictable problems with troubleshooting solutions.
A Look at Types of TomTom Devices
Deliberating which TomTom device has the best features may be tedious for most of you, but there are real techies in the business who have done a lot of research on this. They have documented their findings to show ideally what the best versions are for certain needs. For example, if you want widescreen viewing of navigational maps then you can go with an option like the TomTom GO 2505TM or XXL 550TM portable device, which has a fantastic 5-inch display screen. Once you know what features are important and necessary to you, then this round-up of the best TomTom devices will help you to choose the correct software.
GPS Navigation Brands: Is TomTom the Best?
At the stage when you are shopping for the best brand among GPS systems, certain names like Garmin, Magellan, and Motorola alongside TomTom will pop up. Not to say TomTom devices are the best of the lot, but they sure do measure up in quite a number of ways. In the market today, there exists a pretty tough competition, but there is a smart, stress-free way to get a thorough review and analytical comparison of the major GPS car navigation brands, so you know which is the best choice for you. This is what we seek to do in this section of our complete guide to TomTom devices – give you a hassle-free way to get the details you need through comparing brands.
Accessories & Peripherals
Nowadays buying a GPS car system doesn't end there. To get extended features and the best usage, synchronizing your TomTom unit with an accessory and/or installing third-party applications is the way to go. What's the use being in a car with your TomTom device if there isn't a mount to optimize its view and protect it while you drive? Once you realize there is a need for accessories, you will want to know what your options are and which are the best.
If you are looking for more accessories including car mounts, screen protectors, cases, USB chargers, etc. for your TomTom GPS unit, Amazon is a terrific option to view a wide selection and put in an order online.
Voice Applications for Your TomTom
One of trendiest fads these days is downloading cool voice enhancements to your TomTom GPS device as it verbalizes directions, instructions and such while you drive. There are quite a few voice-over options from which you can choose. You can choose the slang of Snoop Dog, the crooning voice of Elvis Presley, the voices of Morgan Freeman or Sean Connery and many more. Take a look at our list below and feel free to explore the download links provided.
TomTom Maps
Maps are an important feature for your TomTom GPS system. Without them your device is virtually useless. Knowing how to install these maps is critical as well as where to locate the best ones. While many would think all quests end there, users need to understand that updating these maps from time to time is also very necessary. New buildings are always going up, streets are renamed, detours are created, POIs are added, and the list goes on. Knowing all the possible routes to various destinations, the street names and the correct directions to getting there, among other navigational data, can be quite handy and will give you more control and power on the road. Additionally, with intelligent maps and frequent map upgrades, users can look forward to enhanced features that ultimately make their GPS unit appear more resourceful and easy to use.
Configurations & Settings - Tweaking Your TomTom
Even though your brand new GPS car system comes equipped with a manual and instructions, there are additional tips for the settings that you can quickly access elsewhere to perform out-of-the-box functions like transforming your GPS car navigation unit to a photo file viewer. This along with other innovative features can be put into action with just a few steps, thus enhancing the overall use of your GPS device. You won't believe the things you can accomplish with a bit of knowledge on how to tweak the settings or install third party applications. Besides looking through these choices, you can always visit the TomTom website or join the relevant online forums to learn a few tricks.
Problems and Troubleshooting Solutions
We may all experience problems with our TomTom GPS navigation devices from time to time, and on occasion we are able to figure out minor issues by toggling with the settings and such. Then there are those issues that are a little more difficult to manipulate. Before making any drastic decision whenever there is a problem with your TomTom unit, always research the common problems with these devices and see if there are troubleshooting methods and solutions to getting them fixed. More than likely, you will find that there are people from all over who have had the same problems and specialists who have already shone light on the solutions.
References