Geocaching Guide for All Ages & Levels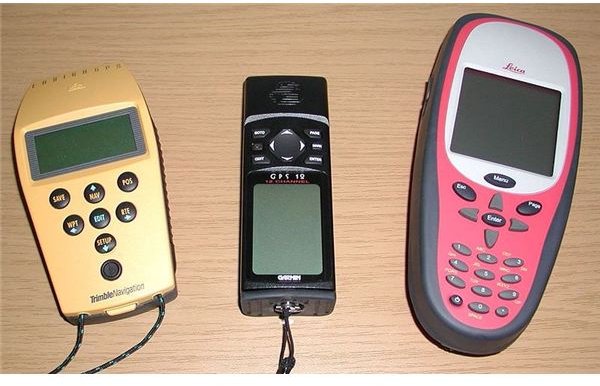 Geocaching is a scavenger hunt game where people head out into the wilderness to find hidden caches using GPS units as a guiding device. Typically, the cache is in a waterproof container and contains a logbook where the geocachers can sign their name and the date they found it. Other larger caches include trinkets, toys or other items of small value that geocachers retrieve and replace with a different trinket for the next geocacher to find.
While the entire ordeal sounds silly upon first impression, it is actually an ingenious way to combine technology with the hobby of hiking and discovering new things. The biggest advantage to taking up geocaching is discovering new places and getting outdoors - it is an active hobby that keeps a person moving and on their feet. It is also a way for kids to learn about the outdoors, discover new things and even earn merit badges if they are in Scouts. With over five million geocachers around the world, it is a great time to get involved.
What is Geocaching?
Geocaching is an activity for adults and children alike. When getting involved, it's a great idea to learn about where geocaching came from and why it has become such a worldwide phenomenon. It's also great to learn the benefits of becoming a geocacher and what it can mean for you and your family.
While scavenger hunts may sound childish, this is a different beast. The best part of geocaching is discovering new places, hiking through beautiful woods with amazing scenery and spending time in the great outdoors instead of remaining cooped up in the house all day. You can also learn how the game can provide families with important quality time they can spend together, discover something new and even help the kids learn something along the way. There really is something here for everyone.
Finding the Right GPS Unit
The most important tool in geocaching is the GPS unit because that is how you find your hidden treasure. There are many options to choose from when looking for portable GPS units, from companies like Garmin and Magellan down to off brands. The important thing here is to make sure you get the unit best suited for your geocaching needs. The last thing you want on your new adventure is to head out and your GPS fails you when it comes to finding the cache.
The different GPS units have different functions and it is up to your needs and your finances to determine which one is right for you. Some of the units connect wirelessly to the Internet so you can record your finds when the time comes. Some can double as an automotive GPS device as well as fitting your geocaching needs. These reviews will tell you all you need to know about the devices and let you choose which one is best for you.
Geocaching Swag
In addition to having a GPS unit, there are several other items a geocacher should consider packing with them for both safety reasons as well as to enhance the user experience. There's a plethora of geocaching swag items available, from travel bugs and geocoins to creative cache containers and graphic t-shirts.
Geocaching Tips
Before heading out on a geocaching adventure, a beginner needs to understand the rules and precautions involved. These games take geocachers of all ages out into the wilderness on great adventures to discover hidden treasure and to add their own to it. However, there are rules involved and breaking some of the guidelines will ruin the trip for the next person to follow in your geocaching footsteps.
It is also extremely important for people to understand the dangers involved in geocaching. This is a great opportunity for parents and children to spend quality time outdoors together but any time you head out to hike in the woods, there are risks. Learn what you need to bring, what you need to beware of and understand what the terrain of your quest is like, especially in a geocaching guide for all ages. There are also learning opportunities for kids and understanding those can make the experience even more valuable.
Finding Special Spots for Geocaching
The most exciting part of geocaching is discovering new travel destinations - there are geocaches hidden all across the Unites States, Canada, the U.K. and Asia. Luckily for you, we have people who know about these areas and can clue you in on all you need to know when you travel to a strange destination for your geocaching adventures.
You can travel through the snow-capped mountains of Alaska, across the plains of Oklahoma or through the deserts of Nevada. Learn what you should watch out for in the various locations and what you might need to bring for the varying climates of the destinations. We also have you covered with geocaching trips to Ontario, Japan and Scotland to name a few. Learn what difference there might be in the various countries and what you need to see while discovering these amazing geocaching adventures.
How to Keep Track of Stats
When geocaching, part of the fun is keeping track of stats to see what all you have done and where all you have visited on your geocaching travels. There are many ways to keep track of your geocaching statistics but the most popular way is software that you plug all your information into for record keeping purposes. Most of the software choices also present your information online along with other cachers so people can track what has been found, where the most popular areas to cache are and more.
Information on these sites include caches found, what the terrain is like, how difficult it was and what the scenery was like. By keeping track of this information, future geocachers have a wealth of knowledge they can use when setting out on their own adventures. Many GPS units include a way to update your information to the sites through a wireless signal. When out in the wilderness, there is not much chance to sit at a computer to plug in the info, so GPS devices offer the chance to plug in the info while it is still fresh in your mind. Among the geocaching websites is geocaching.com, one of the top sites for keeping track of your stats.
Geocaching is a healthy, fun and nearly free hobby that is growing more popular by the day. With opportunities to travel across the United States as well as Canada, the U.K. and Asia, there are numerous opportunities to find fun and adventure no matter where you go. Once you learn where the best spots are, figure out what you need to bring along for your trip and figure out how to keep track of your caches, you will be ready to head out and get started.
References