Garmin Software for GPS Devices: Maps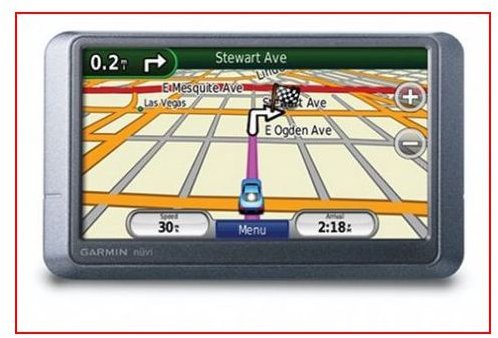 What's Available in Garmin Software for GPS in Terms of Maps
Let's begin with a general overview of the mapping capabilities Garmin software for GPS has available across the board for virtually all their GPS units designed for every mode of travel under the sun. In order to get the most out of your device, you should be privy to everything that is available for your particular unit (especially updates which we'll cover below). General information regarding Garmin handheld GPS maps covers that information for you. Depending upon your model, the maps for your unit can be very basic or highly specialized and extremely detailed. Some examples of items that are likely to be incorporated onto digital map software include POIs, clearly marked trails, contours, elevations, and symbols for a myriad of man-made objects. The marine models have all the charting capabilities you need to plot a safe course. You can even get 3D maps, satellite, and aerial views with some of the most advanced and top-rated Garmin GPS models. Whereas the older models only gave you basic coordinates without even a map, your viewing options today are astoundingly vivid, detailed, and innovative.
Best Map Software for Garmin Devices
Let's start this roundup by presenting the top five software maps for your Garmin GPS to give you all your options in different price ranges (and even some free ones too). In this roundup, you'll get detailed descriptions as well as quick links to our trusted affiliate, Amazon.com, to buy the one you like. Among those listed are nüMaps for North America, nüMaps, OneTime City Navigator, USA Photo Maps Version 2.78, Travel by GPS, and MapSource Trip and Waypoint Manager. All of those applications are top rated applications when it comes to navigating the highways, by-ways, back roads, and city streets of North America. If you happen to own or are looking to purchase a Garmin Nuvi 205W, this review and tutorial on how to update system versions and maps on the feature-packed Nuvi 205W would be of prime importance to you.
Image courtesy of amazon.com
Garmin MapSource Software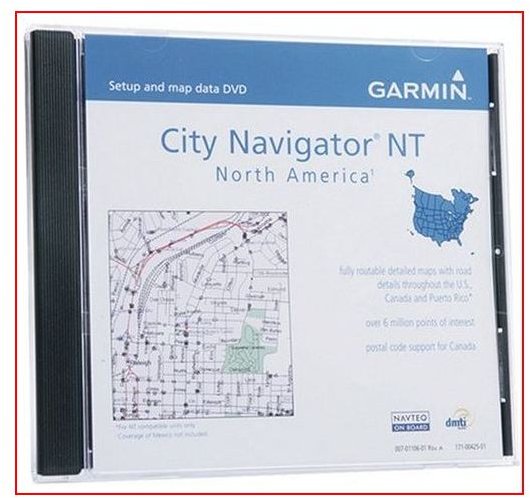 The Garmin MapSource download for your GPS device is the official map software that comes with a Garmin device that you can access via the Internet or a CD-ROM if it comes with it. MapSource is required for Garmin users in order to upload and download maps (although many models now use SD and MicroSD cards too), data, POI (Points of Interest), routes, tracks, waypoints, and all the data you personally want on it, to and from GPS unit. It's essentially the same relationship an iPod has to iTunes. Initial installation usually requires that you use the CD-ROM that ships with the unit. From the above link you'll be given access to a complete Garmin MapSource tutorial, system requirements, and info on their signature navigation software, Garmin City Navigator. Since conditions on the ground are always changing, it's critical to know and understand the clear and concise directions listed here about how to update Garmin maps when they aren't current.
Image courtesy of commons.wikimedia.org
Garmin SD Cards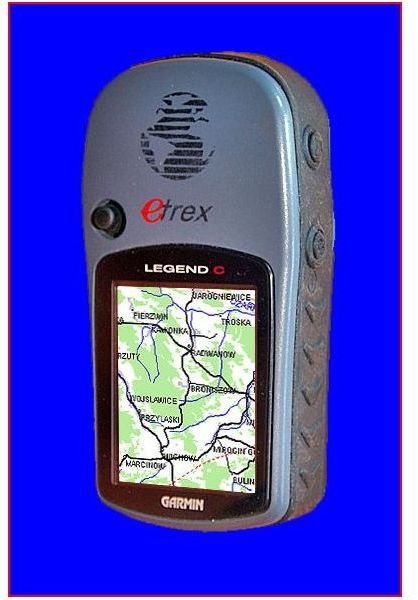 Garmin SD and MicroSD cards are a simple and convenient manner to manage, upgrade, and expand all your data and maps on the units that come with this technology. If your unit comes with this feature, how to add maps to a Garmin handheld GPS device will provide the quick and easy instructions for doing so. This is the best in expandable memory because you can buy the Garmin software for GPS units contained on 64 MB SD cards for anywhere in the world and simply insert them into your unit. For the outdoor Garmin handhelds, the SD slots are within the waterproof/dustproof housing. These cards can also have maps and data downloaded right off the Internet and onto them when a blank SD card is docked in your computer. The article linked above will give you information about where you can purchase these cards, how to download data online, and mention popular Garmin models that use SDs.
Learning how to copy a Garmin SD card will give you the in-depth knowledge you need to back up the data on your GPS device to a Garmin SD card. Step-by-step instructions will show you how to access the card data, copy it to your hard drive (the middle man, so to speak), and then transfer it to another SD card. However, be advised that you can't use this process to transfer the data you downloaded on the SD card from one Garmin device to another. Garmin took measures to deter freeloaders. With that said, this collection of cool ways to hack your Garmin GPS might just provide you with a few "work-arounds" if you're lucky and a bit technically savvy.
Image courtesy of commons.wikimedia.org
Garmin Voices: Recalculating!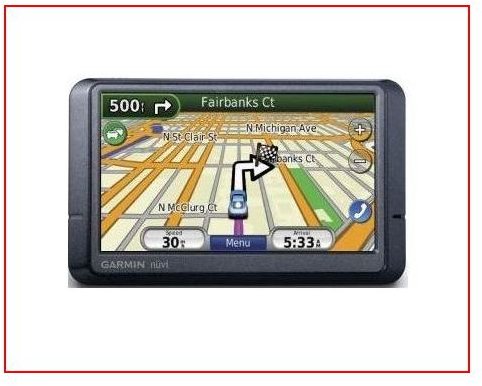 Alright so maybe you're tired of the voice on the GPS instructing you to turn here and recalculate there. Don't worry; we've got a plethora of options starting with where you can download Garmin voices for free. That article provides some good options but there are far more available too. It depends upon your personal style and where you want to go to in life (literally). Who do you want as a copilot? Whether it's Elvis, Sean Connery, Homer Simpson, Kim Cattrall, Optimus Prime, or Captain Jack Sparrow, they are all ready and willing to direct you to your destination. Although I prefer the lady with that hauntingly provocative English accent, the world is your oyster when it comes to finding the voice you enjoy most. To find out where to access these voices and how to download them, just visit The Best New Voices for your GPS. If you own a Nuvi, we've got a bevy of selections just for that popular model you can find out about by typing "Nuvi Voices" into our search engine.
Image courtesy of amazon.com
Updating and Upgrading Garmin Software for GPS Devices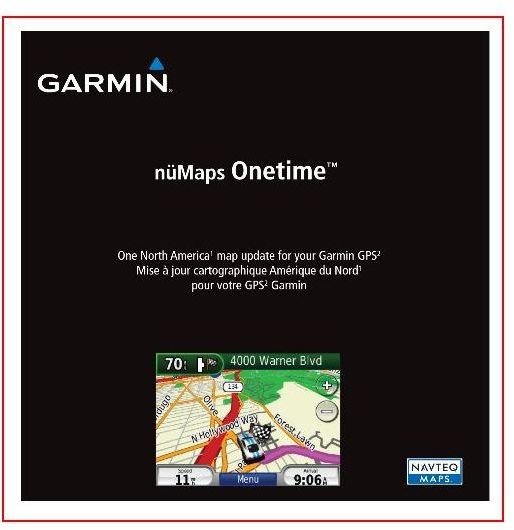 The importance of updating your Garmin GPS maps is pivotal because otherwise you could find yourself on a road that's been closed, at a restaurant that looked digitally appealing but no longer exists, or worse. Such as the case in England where people drove over a washed out bridge because their GPS instructed them to. Fortunately, it's relatively easy to follow the steps outlined in the article above.
How to get upgrades for you Garmin GPS unit will send you right to the official Garmin site where it's then only a matter of inputting your particular model to see all the upgrades and updates that are available. Sometimes, in addition to the new maps you'll need, there might also be a few quirks or glitches in your software that have been ironed out by the company and offered for free to make your unit work right. It's a good idea to check the site periodically to see what's available.
Image courtesy of amazon.com
Third Party Maps, TOPO Maps, and Free Taking Advantage of Expandable Memory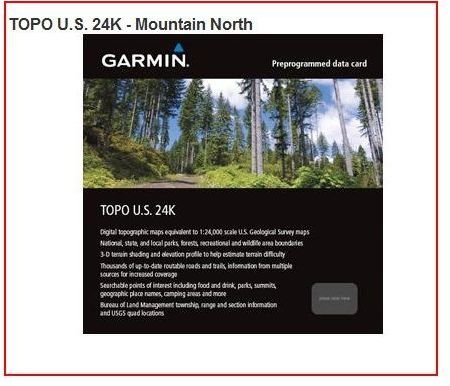 TOPO maps, 3D, aerial, and satellite views are fantastic for outdoor adventurers looking to get the lay of the land in any country they wish to travel. And anyone wishing to travel to a foreign country would certainly want to get some maps for where they're going to use on their Garmin GPS. Third Party Free Maps for Garmin GPS devices will provide you access to where and how to get these for yourself. That article is part of a series that gives you a lot more relevant information on expanding the memory, maps, and capabilities of your GPS to get the most out of it.
Alright so that about wraps up our roundup of all things related to Garmin software for GPS. We sincerely hope you found what you were looking for, somewhere in this vast store of information. If you've got a particular model you want to know more about, just use our search function to find whatever reviews and tutorials we have about it. If you're in the market, do the same. Perhaps you'd like to take a look at this compilation of the best handheld GPS devices for outdoor enthusiasts, for example. At Bright Hub, we're all about sharing informative, useful and unbiased information so if you have a question or comment, feel free to drop us a line below.
Image courtesy of amazon.com
References
Pig [email protected] https://www.filespack.com/files/TomTom_and_Garmin_GPS_Voice.html
PSMAPSEARCH.com