Olympus E-520 - Digital Camera Review - Is This Entry-Level DSLR Camera What You're Looking For?
Introduction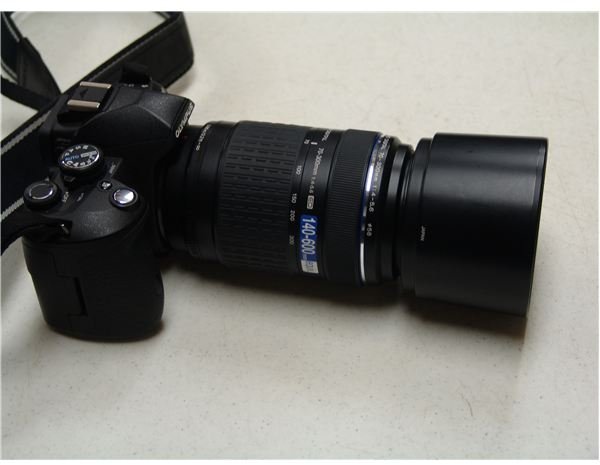 At first glance, the Olympus E-520 (available at many online retailers for around $500 with the kit lens, shown here with the F/4.0 70-300mm zoom - click on images to enlarge) looks much like any other digital SLR, with a single control wheel and more than enough buttons to please the average user; only after inspecting the front of the camera do you see a logo that marks it as a Four Thirds camera. The Four Thirds system was developed by Olympus while seeking to optimize the competing goals of portability and image quality; it is an open standard that is currently in use only by Olympus, Sigma, Leica and Panasonic. This standard results in a smaller image sensor than the APS-C format used by Nikon and Canon, a decision which has ramifications discussed below.
Controls (5 out of 5)
The Olympus E-520's controls allow quick access to settings such as white balance, ISO, AF, IS (image stabilization), and flash. In addition, the control wheel allows selection of priority modes, as well as access to more automated and optimized controls such as scene, portrait, macro, sports, and night modes. The display's default configuration, the "Super Control Panel", gives at-a-glance information on camera settings, definitely a very handy function to have when you're shooting in manual mode.
Performance (4 out of 5)
The AF (autofocus) is certainly responsive, even though it comes in behind Nikon and Canon in side-by-side testing in comprehensive reviews, and image quality is very good when shooting at low-to-mid ISO settings. Depending on your preference, you can view your target through the viewfinder or in live view mode - if you choose the latter, you also have access to contrast and face detection. In contrast to its stablemates, the Olympus E-520 is also able to utilize image stabilization while panning. While the noise reduction and max (1600) ISO performance is not the best in its class, its performance is by no means terrible, either. When all entrants have solid performance, it becomes more difficult to stand out.
Lenses & Equipment (3 out of 5)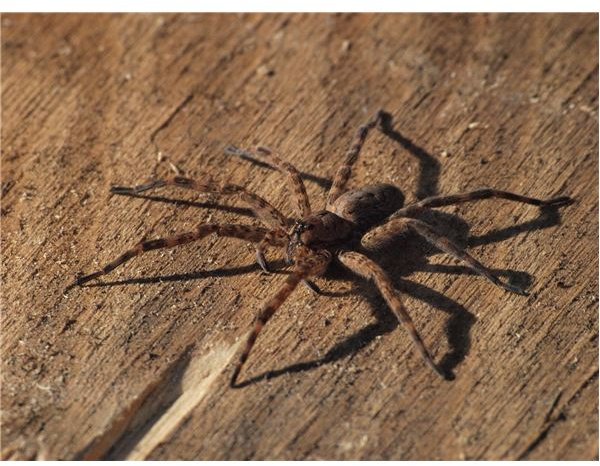 One of the virtues of the Four Thirds system is the fact that the smaller image sensor size allows for smaller zoom lenses and the crop factor of the sensor results in an effective 2x conversion to 35mm equivalence. This allows use of Olympus' F/4.0 70-300mm lens to accomplish some very nice telemacro photography, though a minimum focal distance of a little over a meter in AF needs to be kept in mind. The kit lens (a F/3.5-5.6 14-42mm zoom) is perfectly usable, and Olympus has a nice selection of lenses in the standard, high-grade, and super high-grade categories. An adapter is available to allow use of older OM-series Olympus lenses. In addition, Sigma has a number of lenses configured for the Four Thirds format, but the number of lenses available at the moment is still limited. Despite this drawback, the E-520 sports in-camera image stabilization, an attractive advantage if you intend to shoot with non-Olympus lenses or prefer to upgrade your camera rather than your lenses. The reason for an average score in this category is due to the fact that the number of lenses and accessories for the Four Thirds system is still limited compared to the number of options available for Nikon and Canon users.
Quirks
The E-System is a capable option for DSLR users, but the choice of the Four Thirds system as a standard results in higher relative noise levels as a price for the increased depth of field (which can be both good or bad, depending on your compositional subject and tastes) and more compact size.
Conclusion (4 out of 5)
While the Olympus E-520 is an incremental improvement over the E-510, there are enough changes to warrant its consideration as a serious DSLR option. Users looking for a wealth of equipment options would probably do better with a Nikon or Canon, but the Olympus offers in-camera image stabilization, live view, compact zooms, and a stepping stone to more weatherproof equipment (in the form of the high-grade lenses and E-3 professional-grade DSLR) for those inclined to shoot in the out-of-doors. Whether you're firmly in the Olympus camp or investigating your options, the E-520 is worth a look!