How to Keep Portable Data in Sync with Your Computer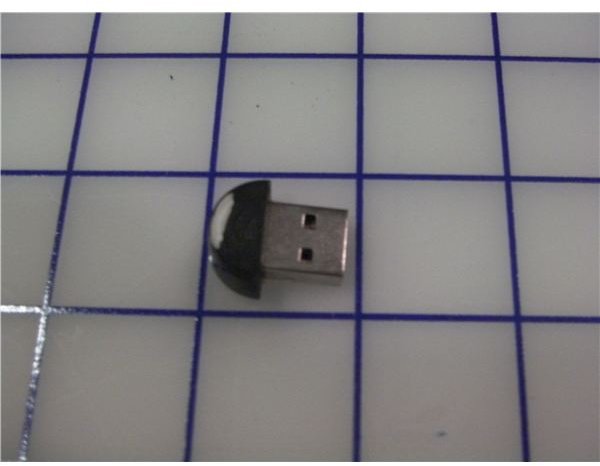 Mobile devices seem to have taken over our lives. Many of us would be lost without our cell phone, personal digital assistant, or even our mobile media players. Many of us are pretty conversant in how to synch the data between our Palm Pilot, Sharp Zaurus or Wizard, or any of the other older personal digital assistants.
Enter the combination PDA and cell phone in a single handheld unit. The number of different cell phone devices with computing capabilities, known as smartphones, is staggering. Some of them are fairly easy to keep synchronized with the data on your computer, especially music, images, and movies, as they appear like an external drive in Windows Explorer when plugged into an available USB port. However, synching other data such as appointments, address book entries, and e-mails might not be quite so straightforward. This is especially true if you have a slightly older Palm phone, such as the Treo 680, and a 64-bit edition of Windows 7. In this case, for full synch capability such as you have under Windows XP, you need to connect between the desktop application and your handheld using a Bluetooth connection instead of the synch cable like you're accustomed to. Methods to synch your desktop/laptop with your mobile Palm, Blackberry, HTC, or other Android-based mobile phone will be discussed.
Calendar applications are another area where regular daily (at least) synchronization is required. There are ways to synchronize the information across different calendar applications such as Google Calendar and Microsoft Live Calendar. But the methods of synchronizing data between applications from different software vendors aren't always very intuitive, or very easy to understand. A little light being shed on the subject will make the process much easier.
iTunes has slowly become one of the dominant cross-platform desktop media players available, especially due to the fact the Apple freely distributes it. Using the software to synchronize media files between the desktop and your iPod is fairly straightforward, but there are some idiosyncrasies in the software. Some people believe that iTunes is the only program you can use to transfer media files between your desktop and your iPod. This isn't completely true. If you have iTunes on your desktop, but your portable media player isn't an iPod, don't fret, there are ways to synchronize your iTunes playlist with your non-iPod device. Some of these methods will be discussed below.
Installing Palm Desktop – Windows 7 Guide
Mobile devices from the Palm company use a piece of proprietary software called the Palm Desktop. This software is fairly straightforward when installed and used under most Windows operating systems. However, as stated above, there are idiosyncrasies, and work-arounds for those idiosyncrasies. The Palm desktop under Windows XP, Vista , and Windows 7 is discussed herein.
Transferring Files to the HTC Hero
The HTC Hero is one of the more popular smartphones running the Google Android operating system. The various methods you can choose from to synchronize your HTC Hero with your desktop are discussed in detail. When finished with this article, you'll be familiar with these methods and ready to roll with your Hero.
Complete Guide to BlackBerry Desktop Manager
The Blackberry product line is one of the most popular smartphone product lines yet. With the Blackberry Desktop Manager software, you can keep everything from images, movies, music, contacts, and other organizer information synchronized with the data on your PC.
How to Transfer Files via Bluetooth with Your Blackberry
The previous listing discussed how to keep your PC and Blackberry synchronized using the Blackberry Desktop Manager. However, you can connect your Blackberry to your PC via Bluetooth to transfer files between the two devices. Here's how.
How to Transfer Pictures from BlackBerry Pearl to PC
Of the different Blackberry models, the Pearl is one of the most popular. There are a variety of ways that you can transfer data between your Pearl and your PC. These different methods are discussed herein.
How to Use Google Sync with Google Calendar, Gmail Contacts, and Your BlackBerry
Google Apps have become very popular in the business world. This article discusses how to keep your Blackberry device synchronized with Google Calendar. How to keep your Gmail Contacts synched with your Blackberry is also explained in detail.
Synchronizing a Blackberry with Microsoft Windows
Keeping your Blackberry device and your Windows PC synchronized doesn't have to be difficult and time-consuming. The information contained in this article will help make the process much easier. You'll also be given information on what hardware and software will be involved in this process.
Fix Windows Mobile Synchronisation Error 86000107
This error message can appear when you're trying to keep your Windows PC, Windows Mobile device, and Outlook synchronized when using ActiveSync 4.5. How to recover from this error message is discussed in detail. Affected mobile devices will be discussed in detail.
Syncing Google Calendar with Windows Live Calendar
Google Calendar and Windows Live Calendar are rapidly growing in popularity with corporate users. You may be wondering how to synchronize these two calendaring applications. Wonder no more, the answer is contained herein.
How Do I Put iTunes Songs On My BlackBerry?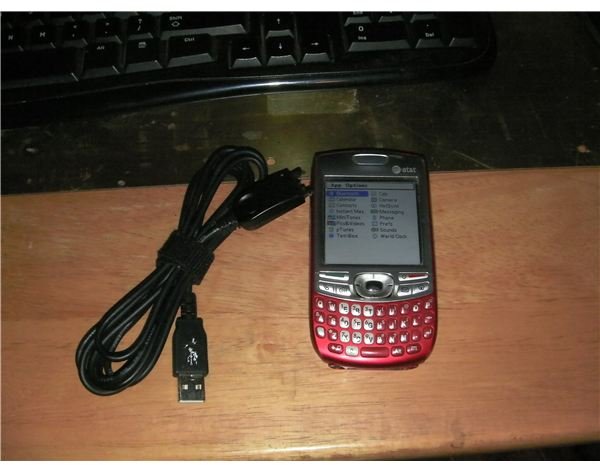 ****
You want to put music from your iTunes playlist on your Blackberry. But wait, iTunes only works with iPhones and iPods, right? Wrong. Here's how to use it with your Blackberry device.
If you've just gone out and bought the fancy Motorola Droid and want to put the music you have in iTunes on it but the salesperson told you that it isn't possible because the Droid isn't an Apple product. He's wrong. This article will describe the process for you in detail.
Transferring Business Contacts from Outlook to Mobile Device
So you've just bought a new mobile device and you need to synch it with your Outlook contact list. No, you don't have to take it to the neighbor's teenager to do this. Here are the instructions on how to perform the transfer.
iPod Touch Tutorial: Uploading Photos
It isn't unusual to want to transfer images to and from your iPod Touch, especially if you have a newer model with a camera. iTunes is the primary application for transferring media files to and from your iPod. The instructions for transferring pictures to your Touch are also covered.
Sync iPod without iTunes: Is It Possible?
The only way to transfer files between your desktop and your iPod is with iTunes, right? Wrong. There are a number of programs that you can use to accomplish this and some of them are described here.
References
Photo of the author's USB Bluetooth dongle provided by the author. All rights reserved.
Photo of the author's Palm phone provided by the author: All rights reserved.