Discover the Ultimate Mac OS X Guide at Bright Hub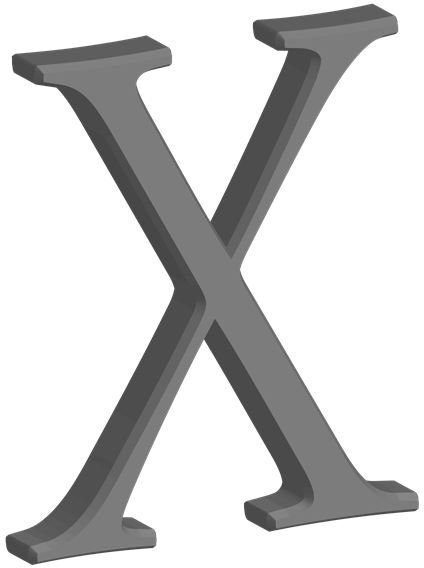 Tips and Tricks for OS X
Mac owners are generally quite confident that they have made the best choice for a personal computer. They just love the look and feel of OS X and take pride knowing
that their friends and coworkers who use Windows envy them. However, deep inside the heart of every Mac owner everywhere is a longing for some tips and tricks that can help them get more done with their Mac.
In this Mac OS X guide, we bring you all the best articles from Bright Hub sorted by topic so Mac users can quickly find information about how to get more out of their Mac at every level. From hard drive storage to software installation, the topics in this guide can help Mac owners learn new things about their operating system.
Bookmark this page because when this page changes with the latest OS X articles, you'll want to know.
Image Credit: Wikimedia Commons/Nihonjoe, CyberSkull
"Must Have" Mac Utilities and Accessories
Mac users occasionally need to take care of odds and ends, things not part of their routine. Check out these Bright Hub articles that help Mac users learn how to do more with their computer. From help with popular web browsers to tips for using the Mac OS X console, these convenient links connect you with information you need.
Beef Up OS X Security
Just because you own a Mac doesn't mean that bad guys will leave you alone. It's time to take some steps to improve security on your computer so you don't fall victim to security breaches that can cost you and your company a lot of time and money. Here you will find some simple tips that will keep your Mac OS X computer safe.
Mac Software and OS Installation and Upgrade
Mac owners might need to know how to upgrade or install Apple's OS X or other software. When the time comes, Bright Hub is here to help. Refer to these titles to learn about the specific software and general principles behind installing and upgrading OS X. After learning from these articles, you'll be ready to install almost anything on your Mac.
Give OS X Personal Pizzazz with These Appearance Tips
Windows users go hog-wild when it comes to customizing the look and feel of their operating system. Mac users can do the same thing in OS X; they just need to learn how. Using these exciting Bright Hub titles, Mac owners can easily read up on altering the appearance and behavior of different parts of their computer.
Mac OS X Hard Drive Secrets
Without storage, your Mac is nothing. Despite the superiority of Mac hardware and OS X, hard drives still need work. Use these important guides to learn how to keep your hard drive in tip-top shape.
Mac OS X File Tips
Much of Apple's reputation came from its fantastic graphical user interface. Thanks to the operating system, users rarely interact directly with the operating system. When that time comes, some users may be wary. If you need to know more about OS X file management, you've come to the right place. Use this Mac OS X Guide to direct you to the articles you need to learn about OS X file management.
The Dock
Apple's patented Dock is a line of icons on the desktop that gives users quick and easy access to some of the most popular features of the operating system. Users can use the dock to add the applications they use every day. They can even add frequently used folders and files to it. Because the Dock is the epicenter of activity on the Mac, users can benefit from learning how to make better use of it. Read these important articles about the Dock at Bright Hub and then use your new skills on your own computer.
Miscellaneous Tips and Tricks
When Mac users want to improve the performance of their computer, they turn to Bright Hub for information. Here you receive expert instructions from Mac power users written in plain English. Learn from the best by checking out the OS X articles listed below.
Other Guides
Bright Hub hosts sever OS X guides that cover a broad range of OS X topics. Thousands of system administrators, IT pros, and consumers turn to these guides to help them learn OS X; so should you.
.
References
Author's own experience with Mac OS X.
Links provided in article.