Final Cut Pro X Preview: A Look at the Features and Coming Release
A Look at Final Cut Pro X
Final Cut Pro blew through the world of non-linear video editing software, eventually dethroning Avid and making professional video editing a little more practical for the independent crowd. As the program has evolved up through Final Cut Pro 7 we have gotten a full suite with programs like DVD Studio Pro, Color, Compressor, and Soundtrack Pro. Now there is a complete post-production workflow here and the software has become a unique place for video editing, but many people have been waiting to see what Apple has up next for this landmark application.
The newest inclusion in the series is possibly the most major update, now called Final Cut Pro X. With this new version of Final Cut Pro, Apple is making it even more accessible to the public, both in price and in format.
Media Features
Final Cut Pro X is a major shift, and you can see this right from the start with its black design. Many programs. like Adobe After Effects and Apple Color, have kept a black design while Final Cut Pro stood out with a light gray background. Now Final Cut Pro X cuts through this with an even darker interface, which may end up playing well when presented next to the images themselves.
The most noticeable addition to Final Cut Pro X is going to be its 64-bit application as well as support for Grand Dispatch, and now will allow you to use a full eight cores of processing. Colorsync will provide full color management for the program and you will see that there is a "Resolution-independent playback system," as they are calling it, that allows a full range of file types up to a full 4k image. This brings Final Cut Pro into a position to act as the all-purpose video editing, from amateur to feature film. Apple is not just tapping into one of the Mac core technologies here, but also going to Core Animation and Open CL.
With Final Cut Pro X, there will be constant rendering of media in the background so that you do not have to actively initiate rendering, which currently takes over the project and stops you from working. Instead, you will be able to have constant render as you are working and let things happen in much more real time. This is going to be of a major advantage for people who need to work on a schedule, and will likely pull users away from Avid.
Avid users will also have to take notice that there is now no waiting during footage ingestion as you will have access to it for editing before it has even fully finished. This process has seen a major uplift as Final Cut Pro X will now be able to detect shot types and provide a non-destructive color balancing as the footage is being captured or imported.
This are only an outline of these Final Cut Pro X features, but will also include a host of audio additions and the ability to do localized adjustments to just parts of images.
Magnetic Timeline
One of the Final Cut Pro X features that has caused a major stir is the magnetic timeline, which fixes many of the FCP timeline problems that we have been seeing all along. This magnetic timeline will stop the overlapping of clips when they are being moved around the timeline. Now if you move one clip directly on top of another on the same video track, the recipient clip will just jump to another track, which means that you do not have to be quite as worried about making mistakes when adjusting.
You can also apply a compound clip feature, which has a familiar look to iMovie, and works as a much more accessible version of nesting video clips. This will allow you to combine relevant clips that need to move together to make the editing process go smoother. This goes along with the ability to really use the "moviestrip" view that is familiar to iMovie.
Concerns
There have been some concerns that have been echoed from the post-production community about Final Cut Pro X. Many video effects and other items have been shifted to sliders and other types of formats that are more familiar to consumer and novice video editing programs rather than professional non-linear video editing. Some of the Final Cut Pro X features, especially those around the magnetic timeline, are very similar to what is in iMovie and it does give it a sense that this could essentially be a downgrade of the software. There have often been rumblings that Apple will try to create an "all purpose" video editor that would mix the professional and novice world, but this would essentially pull Final Cut Pro out of the industry.
There is not clear indication, however, from the Final Cut Pro X features and previews that it will be any less powerful, and most of the features indicate that it is on its way to match the speed and quality of the new branch of HD formats.
Getting It
The most major part of these additions is that the price comes in at $299, which is hundreds of dollars less than anticipated. The Final Cut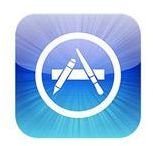 Studio runs for $999, and this new software is going to be more accessible still since it will only be available at the App Store. The June release of Final Cut Pro X has not necessarily been cleared for updates of the other programs usually in the Final Cut Studio, though with the changes in color correction and audio being added to the Final Cut Pro X features it is likely that Apple is heading to a single service program rather than integrating a whole number together in a package.
References
"Apple Demos Final Cut Pro X." https://www.macrumors.com/2011/04/12/apple-demos-final-cut-pro-x-at-nab-2011/.
"Final Cut Pro User Group Super Meet (Liveblog)." https://www.photographybay.com/2011/04/12/final-cut-pro-user-group-supermeet-liveblog/.
"Final Cut Pro X stays in the picture for pros." https://www.macworld.com/article/159202/2011/04/final_cut_pro_x_blog.html.
Photos: App Store Logo, www.apple.com