Digital Video Gift Shopping Guide: Post-Production, Editing, Graphical, and Screenwriting Programs for Digital Video Gifts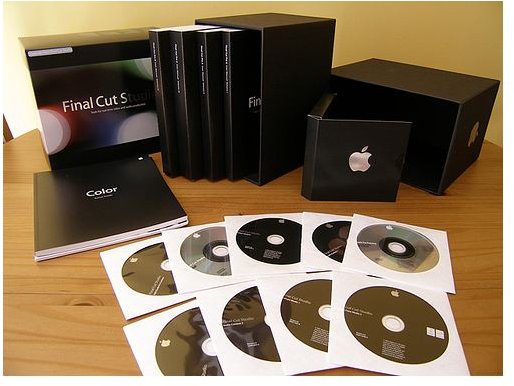 Building That Holiday Shopping List
As we begin to step up into the coming holiday season it seems as though every home digital video producer or aspiring filmmaker is turning their attention to video equipment, and not just the kind you take out to film. What video equipment is really referring to these days can mean post-production software just as easily as this is one of the most integral parts of the process. When you are looking for digital video gifts or to put together a digital video shopping guide, it is going to be a great idea to help out that up and coming moving media enthusiast on the shopping list with some of this specialty software.
Not surprisingly, much of this software is going to be just as expensive as hard video production equipment, so you have to be picky with what you buy this holiday season and know what to look for. Here is a holiday shopping guide for that digital video fan, taking a look at the perfect post-production software that you could get for them, ranging from video editing software to things that are even more specific.
Final Cut Studio
At the higher end of the spectrum, the Final Cut Studio is going to be the must-have package for those operating on a Mac. The newest incarnation of the Final Cut Studio brings in a complete series of software that work together in a complete post-production workflow. Final Cut Pro is becoming the standard both in independent production work and large scale films, and Soundtrack Pro is its accompanying sound mixing program that can bring you all the way through audio and music production to audio mixing for video project. Apple's Color brings in incredibly powerful color grading tools and Motion is going to give you the abilities to work in motion graphics and titles that are an absolute must for those trying to really focus on the aesthetic of complete video projects. Beyond this, you are going to get Compressor for an all-inclusive video codec program and DVD Studio Pro is going to give you professional DVD authoring features. In a lot of ways, the Final Cut Studio will give your gift receiver everything they need to post-produce any project and wrapping it up as a gift this holiday season will allow them to stop going to educational institutions and rental houses to finish their work. At $999, it is also going to hit your bank account in a relatively profound way and may be the most expensive item on your digital video holiday shopping list. At the same time, there are few programs that are going to make a better video editing software gift.
Buy The Final Cut Studio Package from Apple
Adobe After Effects
Though not all programs available in the Adobe Creative suite, even the one focused on video production, will be useful to your gift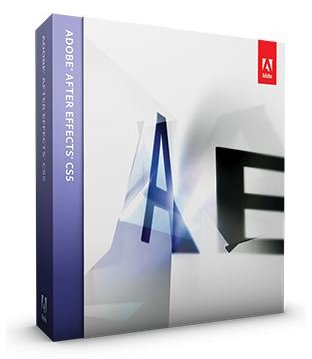 recipient, After Effects is a must-have. After Effects has burned in and dominated an industry, mainly because of the creative potential it has ranging from motion graphics to image control and full on animation. Any person that works in digital video post-production at any level has been requesting After Effects like crazy, and this is what makes it a defining choice when buying editing software or motion graphics software. Normally a full package it quite a deal, but in comparison to programs like Final Cut Pro most people do not want to use Adobe Premiere and it is the center of the Adobe Creative Suite 5 Production Premium. This is only going to be true if you do not need a professional DVD authoring program like Adobe Encore, however. The price of After Effects is going to clock in as the same as the Final Cut Studio at $999, which is incredibly high for a single program. This is only because After Effects is worth it and this is significantly less than the full cost at $1,699. This is only the price that is listed through Adobe and you can easily find it cheaper when you are browsing around online, so look at the options below.
Different Options for Buying Adobe After Effects
Dragon Stop Motion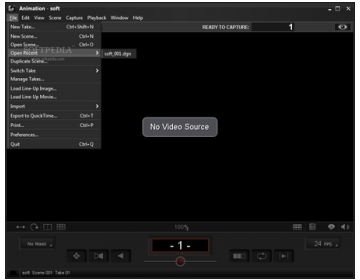 Many of the more complicated modes of production, such as stop motion animation or live action pixelation, seemed as though they required large scale design and equipment. As we move into a much more democratic digital production age, the gap is shrinking between what is capable at home and what is capable only at financed budgets. Dragon Stop Motion is a program that allows you to film in stop motion, using your sets of captured images to match what you are shooting to keep on track all the way through. What is great about Dragon Stop Motion is that it has a quick learning curve and is perfect for those who are working on it at home, which is why it immediately becomes a great digital video gift. At $275 it is also much cheaper than the previous two digital video software gift ideas, though it is still not the most inexpensive post-production software gift you could add to your shopping list.
Final Draft
Screenwriting software is actually a standard for this type of writing, mainly because it allows you to focus on being creative instead of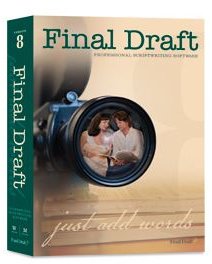 formatting and structuring the page along industry lines. Final Draft has long been the standard among screenwriting programs as it allows you to move your files in and out of the Final Draft format and it is so common in the industry. As the best screenwriting program out there, giving Final Draft as a gift to a young filmmaker on your list is going to position them to begin really writing their creative work and give them the ability to share it with others. Final Draft is also a perfect tie in to the scheduling program Gorilla, so this could be their first step to a full service computer. Final Draft is priced at $255, so make sure that this is going to get some use before you shell out the cash.
Adobe Photoshop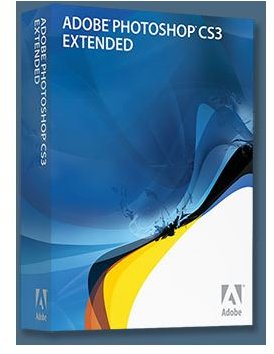 Adobe Photoshop is not always going to seem like the first thing needed in digital video post-production, but it stands out still as an industry standard for images and design. What is not covered in the specific post-production and motion graphics programs needs to be done with Adobe Photoshop, which means working on menus, altering specific images, and generally filling the gaps for everything that is not motion media. Adobe Photoshop is a required piece of software in most creative visual industries right now, and they all have such an overlap that it is going to come up time and again. On their own projects, Adobe Photoshop is continually going to become a solution for the moments when they have to integrate other forms. Picking up Adobe Photoshop as a gift is going to be a dynamite in their creative work and probably the most practical of all of these digital video gift ideas. Like After Effects, Adobe Photoshop's price can range, but from Adobe the complete Photoshop CS5 will run you $699 for the standard version and $999 for the extended.