A Videographers Guide to Film Festivals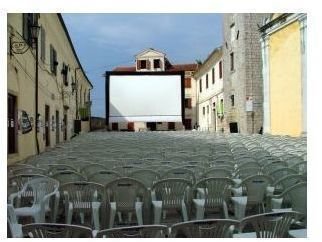 Back to Basics
For the independent film industry, the film festival is a crucial institution for showing the project and possibly finding wider distribution. A film
festival is often a place where multiple films are shown in a situation that is different than a commercial theatrical run. Films are submitted to the festival by their producers or distributors and then those in charge of the event determine what projects are going to be included for screening. This is an important place to get films shown that may not be built for a wide release, and is often the first stage of a longer commercial run. Here are a few articles that outline the basics of the film festival format, how you can begin to submit to one yourself, how to document it for others, and even a few free festivals that you can start out with.
U.S. Favorites
The United States has quickly become a beacon for independent film through its incredibly large list of film festivals. Almost every locality has seemed to create one, often because they bring in a great amount of revenue, are a general economic boost to the local area, and are generally a great artistic event. Here are some of the more popular and high quality film festivals within our borders that aspiring filmmakers should try to target.
In the City
On a more specific level, many large metropolis areas hold more than just a couple film festival events. In fact, the more art and entertainment focused cities will have a number of different film festivals that you can target, some even being focused on genres or minority filmmakers. Here is a breakdown of different film festivals by the city that they are in.
World Film Festivals
Your options for screening your independent film project open up dramatically if you pass through our borders and go international. On the world stage, there are a number of film festivals and regions that target a diversity of filmmakers from all nations and cultures. These international film festivals are important if you want to begin connecting with the world film community and if you want to keep your film relevant in the modern market.
Speciality
Many film festivals are targeted not just at regions or at distributors, but at specialty focuses in the content or film festivals. Whether it is films made by cultural groups or minorities, for specific political or religious persuasions, or even for special parts of the country, specialty film festivals are so numerous that it can be a great way to find a community that is already fit for your unique background and voice as a filmmaker.
Genre-Specific
The content of your film can also be set apart in your choice of film festival, especially if it is part of an identifiable genre with a notable fan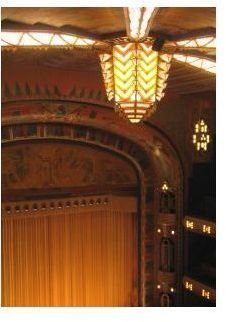 base. This can make your film easier to be included in the festival, especially if it is a genre that may not get as much respect in some of the more traditional venues. Whether you want some laughs with a comedy or screams with a horror film, a genre-specific film festival is often a great way to get your film seen by the kind of audience that will enjoy it.
The Best of the Best
Out of the hundreds of film festivals you can submit to, there are a few that tower over the rest. These festivals have become a professional beacon, existing as a place for people to unveil their high profile projects, make large-scale commercial sales, and rub shoulders with the rest of the film industry. Take a look at these film festivals and find out why they may be the place for your film to make it big.
What Now?
Now that you have actually considered a few of these film festivals, the important thing is to keep your projects organized and have something worthy of submitting. The process is expensive when you consider the submission fees, the cost of sending in your film, and then the overall expenses of printing the copies you need. Try to find festivals that really fit your film and its audience, and make sure that your attempts are going to be as fruitful as possible.
References