How to Use Final Cut Pro: Common FCP Workflow Tips to Assist Your Video Editing Project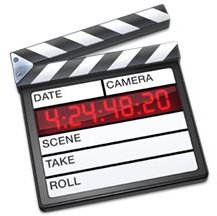 Final Cut Pro Workflow Tips to Use the Software Effectively
Final Cut Pro took the non-linear video editing system started by Avid and created a more practical and easy to pick up workflow. With this professional video editing program you can have all the tools that a large scale, feature film will have, but you can create a Final Cut Pro workflow that utilizes a normal quality Mac computer. The Final Cut Pro workflow for a full post-production project does not just include Final Cut Pro, but also associated programs like Compressor for video compression and conversion, DVD Studio Pro for DVD authoring, and Soundtrack Pro for audio mixing. Learn how to use Final Cut Pro with some of these Final Cut Pro workflow tips to help you be more effective in your post-production process, including avoiding problems and completing projects properly.
Media Management
The most important Final Cut Pro workflow tip to follow involves proper media management. Unlike Avid Media Composer, Final Cut Pro simply references the movie files when it brings them into the project file. If you capture or transfer footage from digital storage methods like the Panasonic P2 card it will go to the Capture Scratch folder, which it then references. If that footage is moved or deleted, Final Cut Pro will not be able to find those files to reference, which will create disconnected files.
In an effort to avoid this, you have to make sure that you follow the same workflow process during each use right from the first time you are learning how to use Final Cut Pro. First, start off by setting your Capture Scratch, along with things like your Autosave Vault, to the proper hard drive and folder that you are working in. This will make sure that your captured footage is saved as QuickTime files and will then go to the proper location so you never have to move them. If you are just importing footage that already exists as independent files, then you need to first put them into proper folder locations that are labeled correctly before importing them. This will make sure that your files are in a location where they are easily found and from which they will not need to be moved.
Color and Soundtrack Pro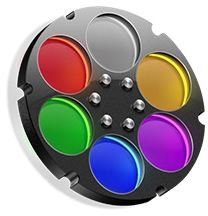 There are quite a few features and effects that you will become acquainted with when learning how to use Final Cut Pro that can give you some ideas about improving your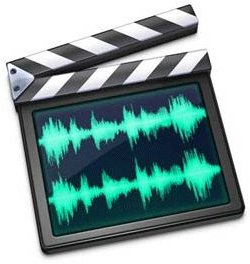 aesthetics and even fixing problems that occurred during production. You have the option to use things like the three way color correction and even do audio effects to smooth things out, but an important Final Cut Pro workflow tip to follow is to never try to affect the color grade or audio mix in Final Cut Pro. This is not what Final Cut Pro was designed to do, and the proper Final Cut Pro workflow involves sending your projects to Apple Color for color correction and Soundtrack Pro for audio mixing. These programs are a lot more efficient for their specific purposes, and you will find that it is easy to send these over to the outside programs and then back into Final Cut Pro for export to Compressor.
Video Codec
Final Cut Pro workflow tips are really about bringing out a final export for your project, which is not meant to remain internal to your Final Cut Pro project. Part of learning how to use Final Cut Pro is actually about how to process out the project for different types of broadcast needs, most of which will be taken care of by Apple Compressor. With Apple Compressor you can use a variety of different video codec presets for different purposes, such as exporting for an iPhone, DVD authoring, streaming web video, or a high quality QuickTime file. You need to know this ahead of time, finding the appropriate preset you want once you send your project over to Compressor. You are not going to be able to complete the Final Cut Pro workflow if you do not select the correct video codec, though you may still have more stages such as uploading to Vimeo or creating a DVD in DVD Studio Pro.
References
Source: Author's own experience.
This post is part of the series: Final Cut Pro
Learn different tools in Final Cut Pro with this tutorial series.