FCP Tips: How to Create the Final Cut Pro Sparkle Effect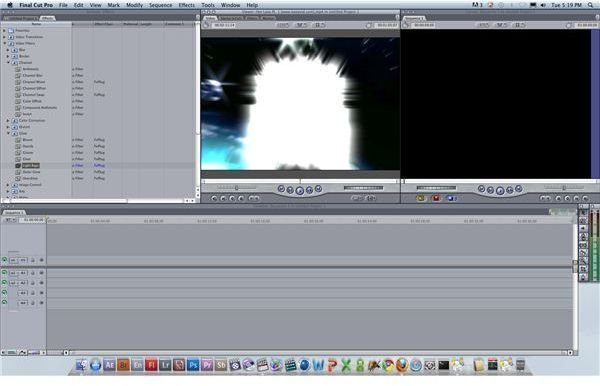 FCP Video Effects
In Final Cut Pro, or FCP, there are a lot of different video effects that can be used in combination to get a complex visual style that you are looking for. You may want a very high contrast, pixelated look or your footage to have a hazy glow. The Final Cut Pro sparkle effect is a relatively common one since it greatly stylizes the footage you are working with and it can be employed in a number of different situations. The Final Cut Pro sparkle effect is actually achieved with a couple of different FCP video effects, all of which do not have an absolute intensity. Here is a look at how to create the FCP sparkle effect using different video effects.
Applying the FCP Sparkle Effect
To achieve the Final Cut Pro sparkle effect you are going to have to make some detailed creative decisions. Since you will be using a number of different FCP video effects, you will decide exactly what look you want in negotiation between their different intensities. Every "sparkle" is different depending on what you want, and there is no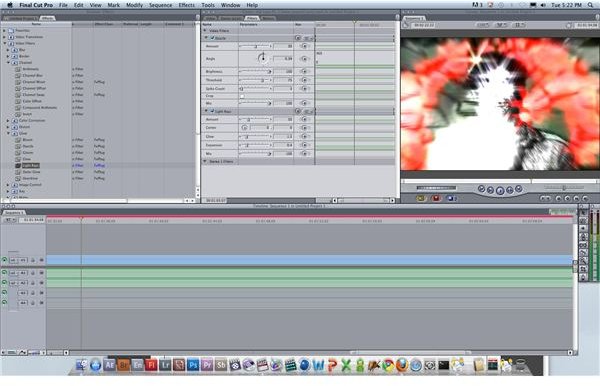 blanket Final Cut Pro sparkle effect.
Start by bringing the clip you want into the viewer, preferably from the FCP timeline so you are not altering the base clip in the Browser. Go to the Filers tab and select Video Filters. Here you are going to get different categories of FCP video effects that you might want to go with, but first open up Glow. From here, drag and drop both Dazzle and Light Rays onto the clip, which is going to really blow it out in general. Go into the Viewer and select the Filters tab. Start by lowering the overall amount of both FCP video effects, but make negotiations with things like Brightness, Spike Count, and Threshold according to exactly what you want. Keep in mind that you will compound other FCP video effects on top of this. You may even want to increase some things after you have brought the mix down.
From here, you will add just a small amount of Gamma out of Image Control, as well as Brightness and Contrast if you feel like the image has darkened out. You may want to increase saturation with the Saturation effect, or even Vectorize Color as long as the mix is set to ten or under. All of this is really up to you, but you may want to also look toward a third glow effect like Bloom or Outer Glow. As you begin to compound them, you may want to bring their intensities way down before you start adding them up, achieving the exact Final Cut Pro sparkle effect that you want. This is not always going to be incredibly subtle and if you want objects to sparkle, such as diamonds around the figure, then you will want to use an outside program like Adobe After Effects to create them before importing them on their own.
References
Source: Author's own experience.
This post is part of the series: Final Cut Pro Video Effects
Here are different articles that deal with Final Cut Pro video effects.