Free New Baskerville TrueType Fonts Guide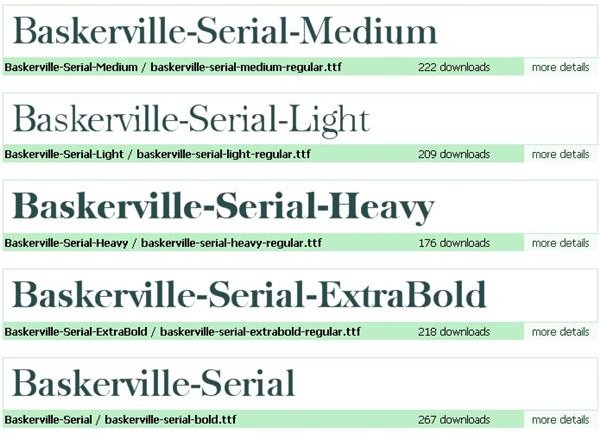 Where to Find Free New Baskerville TrueType Fonts
If you search Google, or similar search engines for fonts, you will see a lot of results for the New Baskerville TrueType fonts. The thing is, most of the links are dead ends with no fonts. Below, you will find two sites that actually offer this font for free and can be easily downloaded with no hassle. There are a total of 11 New Baskerville fonts on the sites below. You can also view the regular Baskerville fonts on the Fonts 101 site.
**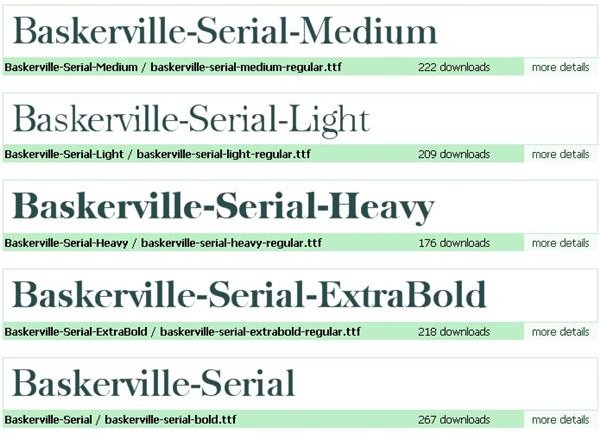 **
On Fonts 101, you will find six New Baskerville Fonts that can be downloaded and installed on your computer. When you visit this site, you will be on page two of the Baskerville fonts, and you will need to scroll down the page a little ways until you get to the New Baskerville fonts. These fonts are bold, italic, hollow, and more. Simply find the New Bakerville font you want to use and download it. Then install it in your fonts folder. If you need help with downloading and installing, please see the sections below.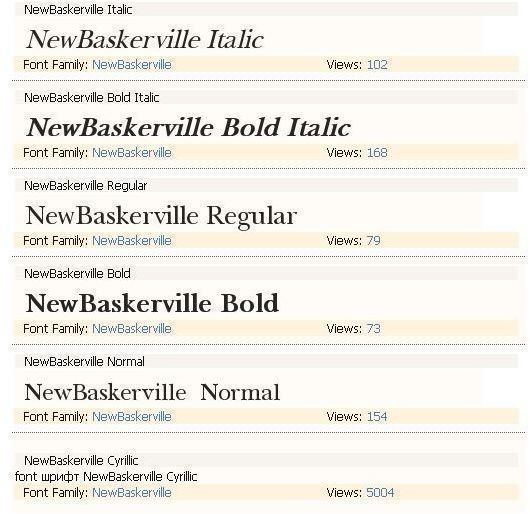 On the 911 Fonts site, you will find five New Baskerville fonts to choose from. These fonts include New Baskerville bold, New Baskerville italic, New Baskerville bold italic, New Baskerville normal, and New Baskerville regular. When you visit the New Baskerville page on 911 Fonts, you will need to scroll all the way to the bottom of the page. At the very bottom of the page, you will see the fonts you have to choose from. You can download one of the New Baskerville fonts, or you can download all of them. Click the link above to go straight to the New Baskerville fonts.
How to Download New Baskerville TrueType Fonts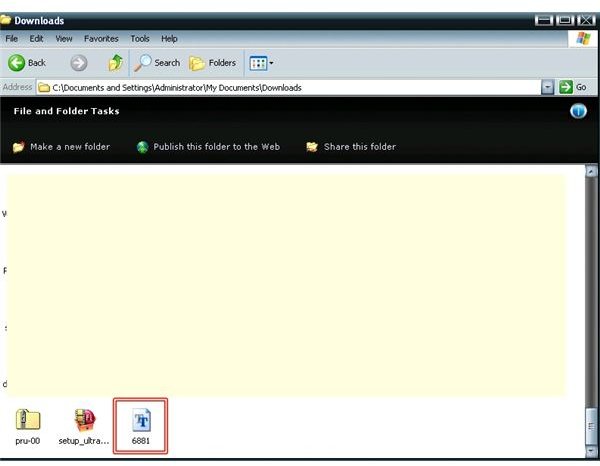 If you need help with downloading and installing the New Baskerville fonts, continue with this guide. You will need to first find one of the New Baskerville fonts that you want to download. Then click the Download link next to that font. The save box will then open and you will need to save the file to your computer.
You need to know where you are saving the truetype file so you can go get it when it is finished. If you are using Firefox, it is probably being saved in your Downloads folder. If you are using IE, you have the option of selecting where you want to save it.
Once the box opens for you to save the file, you can click the Save button and it will quickly download. If you want to download more New Baskerville fonts, you can go ahead and do so before installing any of them. That way you can install all of them at once.
How to Install New Baskerville TrueType Fonts in Windows
You are almost there. Your last step is to install the New Baskerville TrueType font in your Windows Font folder. You will need to go to the location your fonts were saved in. Open the folder of saved fonts and select the fonts you downloaded. You can hold down the CTRL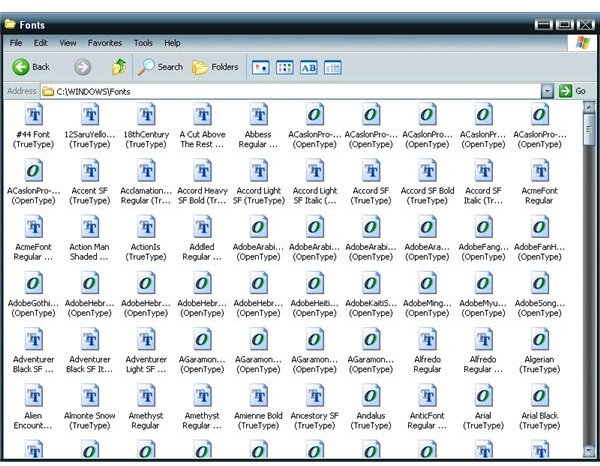 key on your keyboard if you have more than one to select. Holding CTRL while you are clicking them will select all of them. When you have them all selected, you can right click on them and click Copy.
Now you will need to open your Windows folder. This folder will be located in C:/ or whatever your main drive is. In the Windows folder, you will need to locate the Fonts folder and open it. Right click somewhere in the fonts folder, not on a font, and click Paste in the menu. That will paste the fonts you copied from the saved location. Once your New Baskerville fonts are in the fonts folder, you can close the fonts folder.
The New Baskerville TrueType fonts will be installed in all of your programs that use text. You can open the program you intended to use this font in and try it out.