Your Guide to Writing a Pamphlet with Several Excellent Methods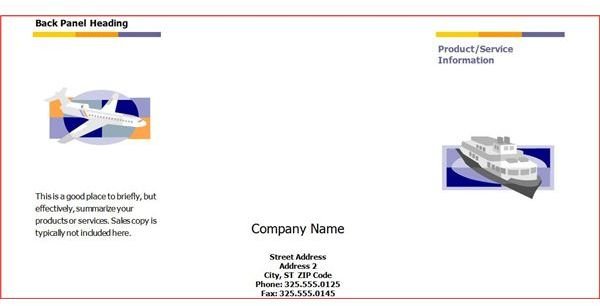 Guide to Writing a Pamphlet
Writing a pamphlet on your computer from the design phase, to creation, and finally getting it to your printer, is what this article is all about. We'll go into detail about many different methods to make it happen, along with quick links to other articles that will provide even more information, tips, tools and techniques. As you'll see from the headings, there is a full range of popular DTP software to choose from. So let's get right into it for your answer to "How do you make a pamphlet on the computer?"
General Guidelines for Design and Appearance
Before launching into the design phase specifics of creating and writing a pamphlet on your computer, let's cover a few bases in terms of some universally accepted guidelines. Use color and photos to grab attention. Images and headings should clearly convey the primary purpose, or sales pitch of the pamphlet, before viewers get to the details in the smaller text. The text itself shouldn't be very wordy, sticking to three or four major points is a prudent practice. For more good advice regarding typefaces, white space, and more, read Top Ten Brochure Design Tips since pamphlets are very similar in nature.
Using Free Online Templates
First, let's discuss some free pamphlet templates available at various sites on the internet. Shown here is an example found at Wordtemplates.org. All you need do with a template is download the ready-made design provided, then insert your own images, graphics, and text to customize it to your liking. Templates are tools that make all your DTP projects much easier. One tip would be to have your logos, the images you want included, and your text (concise, well written headings are a must) available first, so you can easily upload that onto the template you choose. Keep in mind that typing in free brochure templates on your browser will also yield results that you can just as well use to make a pamphlet. For a host of other sources found on the Web, read this article highlighting some worthy free template sources gathered for your convenience.
Make a Pamphlet in Microsoft Word from Scratch
To build a pamphlet in Word from scratch, follow these simple instructions:
Open a new document in Word by selecting "File" and "New."
Click "File" and "Page Setup." From the "Margins" tab, choose "Landscape." Changing the margins to .5 or 1 inch is pretty standard, but you can tweak that depending upon how much space you want.
From the toolbar, select "Format" and "Columns." Choosing "3" for columns and checking "Equal Column Width" will make it a tri-fold pamphlet. From "Width and Spacing," choose "1" inch."
To see the brochure layout, click on "View" and "Page Layout." From there, "Insert" to "Break," and then "Column Break."
Inserting another column break will get you to the third column.
Click "Insert" and "Break," then "Next page" under "Section Break Types." Now you're on page 2 of your pamphlet.
Repeat column break steps for page 2.
In 3rd column, insert your company/organization name, logo, and contact info. Do this by clicking on "Insert," "Picture," and "From File." Double-clicking the image you want to use puts it where you want it.
Utilize the "Bold," "Center" options from the "Formatting" toolbar to manipulate the contents to your liking.
Tweak it, proof it, then from the "File" menu, use "Print Preview" for a final check, then "Print."
If you'd rather use a template from Microsoft Office Online, this tutorial about using a pamphlet template in Microsoft Word will teach you how.
Adobe Illustrator Pamphlets
If you're a fan of this popular DTP software, we've got you covered. Since one of our writers already did an excellent job explaining the steps, just go straight to this Illustrator tutorial that you can use for making pamphlets.
PageMaker Pamphlets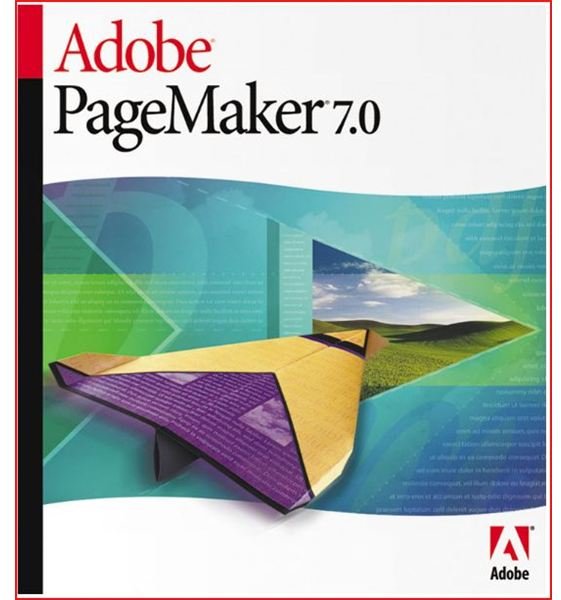 To create a tri-fold, 11 x 8.5, double-sided pamphlet using Adobe PageMaker, we've got an excellent tutorial complete with screenshots to complete this project. This method produces a sharp, professional-looking final product for you. Just read How to Create a Pamphlet in PageMaker from Scratch.
Microsoft PowerPoint and Publisher
It's not just for presentations because PowerPoint also enables you to produce a variety of DTP material that you can send to the printer too. Although the article explaining the process is for a brochure, a pamphlet is a very close cousin, so the same instructions will apply. To use this method, all the details and tips you need are succinctly provided in this PowerPoint tutorial.
Publisher is yet another solid DTP software that you can take advantage of for writing a pamphlet on your computer. Whether you want to design one from scratch or use a template that already has the general outline there for you on the screen, the process will be much easier after reading Producing Pamphlets in Publisher.
Additional Methods and a Few Last Words
Perhaps you're not aware of the fact that HP Creative Design Studio online offers some great templates for this purpose. They have an intuitive user interface which allows you to upload images, graphics, and text with ease. You'll get the direct link along with even more sources online for this type of project in this resource roundup. With all those methods outlined above, together with the tips and advice stated in each of the sources, you will certainly find the means to make a pamphlet that meets all your specifications to your liking.