Ultimate Collection of Scanning Tips and Tutorials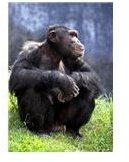 There's one concept most people tend to agree on: preserving today's memories will make to
morrow's memories even greater. Scanning photos and documents is, by far, the developed world's back up method of choice. Unless the document is created digitally, this is the only way to create a digital copy.
Even better news. 21st century scanners are ready to take on the toughest of scanning assignments. The links below make this case clear. Regardless of your expertise, economical means, patience level or ultimate goal, take a look at few ways to streamline the scanning process. No, this isn't rocket science, but why not raise the experience up a notch and learn something along the way?
See why the iPhone should really be called the Pocket Scanner, or check out a few cost-effective options in choosing a new scanner. ..and don't forget - (college students pay attention) yes, there is a way to scan images into Microsoft Word! Of course, this doesn't touch the stratosphere of document scanning options. The rest is up to you.
The True Beginning of Document Scanning
Like any desktop publishing tool, it's important to understand basic functionalities. How do you keep your scanner in basic repair? These questions should be answered before firing up your trusty piece of glass. Don't worry; you won't have to change the oil.
Buy the Right Scanner: First Step Towards Document Scanning
Some would argue resolution is everything when buying a scanner. Another camp says software capabilities are just as important. Actually, they are both right. Scanning without proper equipment and feature knowledge is a great way to have a scanning "crisis." Only you know your needs and desires. Even when it comes to scanning.
On a Budget? Use One of These Scanners
Everyone loves Epson and HP. However, not everyone should forgo rent for scanning purposes. If you have to give the photo album back in two weeks and don't have much coin to spare, consider giving an off brand or used scanner a chance. Of course, out of date drivers and weak resolution will make for sure road blocks but don't let this deter you from saving hard-earned money.
Free is Always Best Even for Scanning Software
Whether it is Simple OCR, ScanCompressor or Photoshop, there is plenty of document scanning software available. You might want to divide your photos up into slides or automatically add them into videos. As always, the choice is yours. Be sure to find time to take a look at the various software options to bring even more joy to the chore of document scanning.
What are the Best Document Scanning Settings?
Many not so obvious variables come into play when scanning documents. Is it a picture or white sheet of paper? Just like a good foundation results in a strong house, the same is true for correct settings: start out right as any collection of scanning tips and tutorials would recommend. Remember the three R's: resolution, redness and reduction. Don't settle for less. A right document scanning setup is too important to be missed.
Sure Fire Way to Scan Documents into Microsoft Word
Believe it or not, you can use Microsoft Word for more than term papers and letters. Many people choose to scan documents into the popular word processor. Why? Because there is a whole host of formats changes and background to tinker around with. You still need to use the traditional document scanning method;however, the options are limitless.
Edit Scanned Documents With Ease in XP
Despite the influx of smart phones and new operating systems (OS's), the majority of users still prefer XP to new Microsoft OS's. With this said, it's not surprising XP has a number of features to edit your scanned documents. Don't mistake what this older but steady backbone of Windows is capable of.
No one wants to roll into the office at 3 am to scan a document. There's no such thing as "night shift" scanning; at least, not when you have a home scanner. Besides the obvious connivance of scanning at home, your organization rests on having quick access to your scanned documents. . .even at the house. The 21st Century calls for equally up to date offices. Time to make it happen.
Turn the Ole iPhone into a Scanner!
Take a break from Angry Birds and start scanning documents. Yes, you heard right. There are plenty of apps available to make this happen. The iPhone was created for more reasons than to kill time you really don't have. Stop putting off that trip to Wal-Mart to buy a scanner. You don't have to go. The answer is at your fingertips. Really.
Finished Scanning and Ready to Print!
As you'll soon find out, screen and paper are two entirely different things. What you see on the monitor may not be what your finished product turns out like. Most images must be saved in high-resolution to show up clearly after scanning and printing. No one wants to blow through ink like Congress through money, but the human eye notices details a screen wouldn't otherwise enhance.
Still Not Satisfied With Your Scan? Try Something New
Ok, so it's a little fuzz or sideways. Think outside the box and consider a few alternative solutions to your scanning woes. Even if it's not the resolution or focus strength, take into consideration what you are doing. There might be a different setting for smaller pictures, old pictures, large documents and so forth. Most scanners should automatically adapt to their surroundings. However, a little customization never hurts.
Scanning Scrapbook Pages (Advanced)
Everyone needs a good challenge every now and then, right? Well, try your hand at scrapbook scanning. It doesn't matter if you're using 12x12, 6x6 or 15x15 pages; most document scanning tips are the same: either enlarge or shrink the instructions. Depending on your situation. Scrap booking calls for more specific detailed analysis, as you have many moving parts.
References