Guide to Child & Infant Photography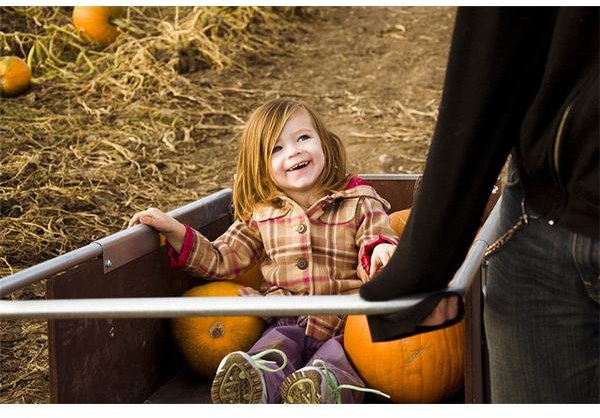 Children have such a natural energy to them and offer up expressiveness and spontaneity that older subjects tend to be hesitant to showcase. Photographing children can be fun and a little challenging, and is a fantastic way to capture moments that you want to remember forever. But how do you capture these precious moments?
Whether you're a parent, a professional photographer, or both, chances are you might want to brush up on your techniques for photographing kids. Here we'll give you some fantastic ideas for posing kids of all ages, from infants to toddlers, and even big kids. We'll help you take great seasonal photos, vacation photos, and more. We'll even give you tons of camera settings, lighting ideas, and ways to utilize your surroundings to get the best shots possible.
A Parents Guide to Baby Photography
One thing you are likely to do as a new parent is to grab your camera and begin snapping pictures. However, when you look back in 15 years, you might be unimpressed by the fact that you have dozens of photos that look identical. Take the time to review these tips so you can capture memories that are both meaningful and attractive.
Babies are wiggly and squirmy when awake, but that doesn't mean that you can't pose them for some absolutely adorable pictures. Here are over a dozen ideas for great infant poses, as well as tips for keeping a happy baby through a photography session.
Many parents-to-be are deciding to document the birth of their child. However, while it can be fulfilling, birth photography can be a bit daunting at first. That's why we've provided you with a lot of tips and tricks for capturing the perfect birth photos, from why you should use a tripod to offsetting the time delay of capturing photos.
10 Tips for Newborn Portrait Photography
The objective of portrait photography is to capture the personality and expressions of the subject, but how do you do this when the subject is so young? Infant portrait photography is different from photographing adults - babies have short attention spans, are quick to be fussy, and expect you to adapt to their schedule, not the other way around. That's why we've collected ten tips for getting the best pictures you can, from why a well-stocked diaper bag is your best friend, to keeping your little bundle of joy bundled up to keep them happy.
Techniques for Newborn Photography
If you're new to infant photography, chances are you're going to want to learn what settings you're going to need to use. After all, you don't want to end up with a washed-out subject or a blurry focus on your little ones face, right? Here's a list of the best settings to use when it comes to taking pictures of your little ones.
Capturing Fantastic Toddler Beach Photos
For many families, beach vacations are the norm. After all, who doesn't love the sand, surf, and sun? And for many parents, trying to get the best pictures of toddlers at the beach can be a bit of a tricky thing, but when you nail it you've got a snapshot of a memory that will last a lifetime.. Try utilizing these techniques for bracketing, balancing light, and more.
Seven Tips on Taking the Best Baby Photos
Everyone has a good side, and learning how to capture it is an art in itself. Here you'll learn how you can capture your little angel from the perfect angle. Tips focus on posing your child comfortably, how to shoot close-ups, the benefits of natural lighting, choosing a great background, and more.
Pumpkin patches, big piles of leaves, sweaters, and scarves are all things that we associate with autumn. As a parent or a photographer working with parents of children, fall photography is a yearly tradition. Here we tackle tips and tricks for getting the perfect autumnal shots of kids, covering subjects like locations, poses, lighting, keeping warm, and more.
5 Tips on Taking the Best Pictures of Children
Kids are fantastic photography subjects, especially when they're a bit older than toddler age. Children are expressive, energetic, and spontaneous. Still, shooting photographs of children presents some problems. Here you'll learn why getting down on their level, filling the frame, and being flexible and quick on your feet is important.
Photographing Children in Nature
Taking photographs of nature is a popular theme, as is child photography - so why not combine the two? Here we showcase tips for making children comfortable, what props and what equipment to bring along for shooting, and even a ton of tips for finding those ideal camera settings.
Are you prone to photographing your children in the same way over and over? Sometimes as photographers and parents, we get into a routine. If you're ready to ditch the stiff posed pictures and try to find some new, creative takes on child photography, this is for you. Here we'll explore what cameras and lenses to use, how to catch the kids in action, and what settings are ideal for capturing the best shots.
Chances are, if you've seen enough baby photography, you've seen something by Anne Geddes. This worldwide famous Australian Photographer is known for her unique and emotive images of newborns. Here you'll learn about her personal life, how she came to be such a famous photographer, and what techniques you can take away from looking at her photographs.
Babies tend to be finicky photography subjects at times, but some photographers really know how to capture the innocence and all the emotions that go along with newborns. Take some time to learn about five famous baby photographer's and what techniques they utilize to get such amazing pictures.
References