The Best Photo Gift Ideas for a Digital Photographer - Including Popular Photo Editing Software and Magazine Subscriptions!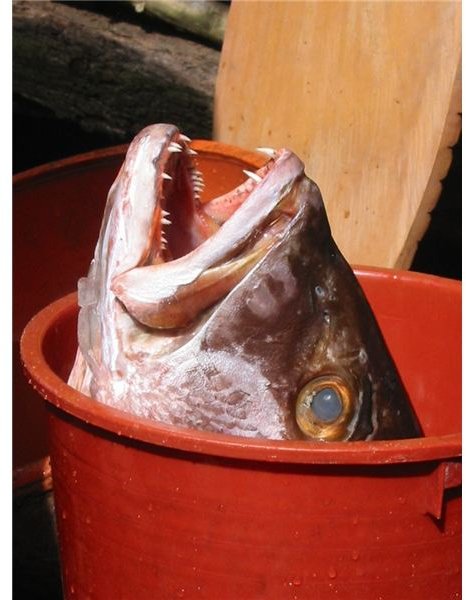 Christmas Holiday Photo Gift Ideas
If you're wondering just what to pick up for that special digital photographer this Christmas, here are some holiday photo gift ideas that will keep on giving long after the snows have melted and the mistletoe has come down. Don't struggle for digital photography related Christmas gift ideas, try some of these suggestions.
1. A Digital Photography Course
Unless your photography-interested gift recipient is a dyed-in-the-wool professional photographer, perhaps you might consider giving a through-the-mail or online photography course. Check out these photography courses offering examples from the New York Institute of Photography and Proud Photography.com for starters. Types of courses include general photography, digital photography, photographic composition, wildlife, nature and outdoor, macro and close up imaging, figure, portrait and lighting techniques just to throw out a few. More and more of varying quality crop up on the internet almost weekly. A Google search will yield the majority of them.
2. Photography Magazine Subscriptions
Does the digital photographer in your life already subscribe to and read a current selection of photography-related magazines? If not, this would make an interesting gift that would keep on giving each month for the next twelve months or more. Why not consider gift subscriptions to such photography-related magazines as American Photo, Outdoor Photographer, Professional Photographer, Shutterbug or Digital Photographer? Surely, they're not currently receiving or reading them ALL, are they? Okay so I DO, but then I'm a fanatic's fanatic and a Bright Hub Digital Photography Channel writer. In addition to these, or if the person already has subscriptions to two or more of them, you could consider colorful, photo-filled magazines focused on a particular interest or specialty like food and cooking, outdoors, architecture and interiors, writing, fishing, sports or a host of other available topics. These can help to input ideas, topics and superb images all year long. You can check availability of fifteen photography-related magazines and compare subscription prices online at: https://www.magsdirect.com/photography-magazines.html
3. Digital Photo and Video Editing Software
Digital photography is about capturing a beautifully unique image, it's also about manipulating that image to achieve the best from it. That's where photo editing software comes in. Sure there are some very basic programs available for free, but there is excellent photo editing software out there at reasonable rates in the case of Corel Paint Shop Pro Photo X2 Ultimate or Adobe PhotoShop Elements.You might certainly consider a package of photo editing software as the perfectly-welcomed gift. More and better software is being produced regularly, so check with a photo supply house or inquire with your gift recipient well in advance. I'm sure that they can take a hint.
4. Photographic Gear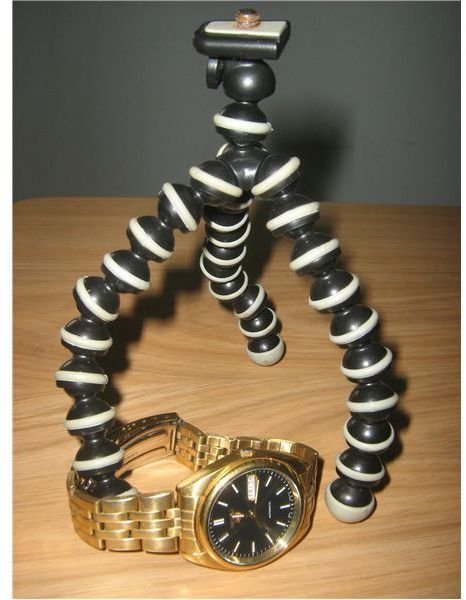 Do you know the old saying, "You can never be too rich, too thin or have enough photographic equipment and accessories"? If you'd like to consider springing for some photographic gear, there are always items on every photographer's "wish list" that would be welcomed additions. You could opt for a gift certificate to their favorite photographic supplies store, wheedle (or cattle prod) some suggestions out of the Christmas gift recipient yourself or consider giving some oft-needed digital photography-related items.
A tripod – especially a new, unique or specialty type like the "Gorilla-pod" flexible tripod (pictured here), a mono-pod like Monostat's Unipod or an arm and shoulder-mounted "Bush Hawk"
Lens attachments – close up lenses, specialty filters, UV, protective and all manner of other attachments along with the required sizes can easily be specified by the recipient who will obviously be oh-so surprised and pleased as punch at getting them in their Christmas stocking.
Clothing – Numerous items including, caps, hats, vests and jackets with favored camera brand logos are always a welcomed choice.
Other "hinted at" photographic items – the number of digital photography-related small gizmos and gadgets seems to grow almost without end. A quick query on your part should yield any specific items your photographic enthusiast might have in mind. These can immediately go on your "hit list".
Christmas Digital Photography Ideas
So if you're still wondering just what to pick up for that special photographer for Christmas, try some of these suggestions for holiday gifts that will keep on giving long after the holiday season has passed. We've only just started with our plethora of Christmas holiday gift suggestions. Even more ideas in the next part to this series.
This post is part of the series: Best Christmas Gift Ideas for the Digital Photographer - 2008 Buying Guide
Do you have a special photographer or shutterbug in your life, but are completely stumped on what to give them this Christmas? This article series will provide you with a wide range of perfect gift ideas, suitable for whatever your budget may be and ideal for anyone who owns a digital camera.