Digital Photography Tutorial for Beginner Photographers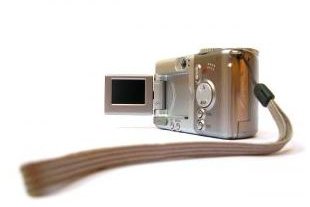 Digital Photography Tutorial for the Beginner Photographer
A digital photography tutorial could quickly become overwhelming if you consider all the aspects of digital photography and photography in general. Fortunately, you do not need to know everything about digital photography in order to begin. Rather, you can get started by learning how to select the best digital camera, what accessories you need and how to work with them, and how to print, share and edit your digital photos.
Choosing a Camera
You may be concerned that the quality of your digital images will be lower than the quality of photos from a traditional film camera. In fact, if you select a good digital camera, you can expect photos that look even better than your old film pictures. That's why the first section of this digital photography tutorial is devoted to choosing the right camera.
Before you start shopping, it is imperative that you do some research. Check out digital photography tutorials that explain camera features and settings in depth. Learn about the definitions of common digital photography terms. This will help you discern what features you should look for depending on the type of photography you plan to undertake. This can save you time and money. For example, you will notice that the higher megapixel count a camera features, the higher its price will be. However, if you plan to print or share relatively small versions of your pictures, you won't need as many megapixels as someone who shoots high-resolution images.
Once you have researched these terms and digital camera features, the next step to take before you start shopping is to set a budget. There is a vast array of digital cameras on the market that can span hundreds of dollars in cost differences as well as differences in features and available settings. Knowing your budget along with your requirements will help you select the perfect camera for you.
Of course, you'll also need to decide whether you want to buy a compact point-and-shoot digital camera or a DSLR camera. Read Point & Shoot or DSLR Camera - Which is Right for You? to learn the pros and cons of each type.
Working with Accessories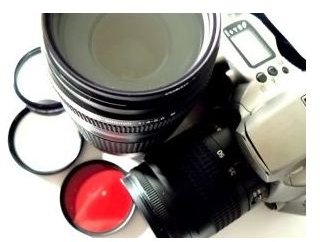 Along with a camera, you will want and need some accessories. For instance, you could stick with the standard lens that came with your digital camera, but there are many other options that can take your digital photos from just okay to amazing. Read digital photography tutorials on different types of lenses, such as zoom lenses and prime lenses, to learn about the benefits of upgrading your DSLR camera lens.
A tripod is another important accessory, especially for a beginner. Using a tripod to take digital photos can mean the difference between a blurry, grainy shot caused by a less than perfectly steady hand and a clear, bright, perfectly centered photo.
Other digital camera accessories from which your photography will benefit include a camera bag in which to store and carry your digital camera, spare batteries and a charger, and a variety of filters.
Editing Digital Photos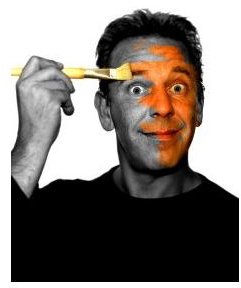 One of the many benefits of working with digital cameras is the many ways that you can edit your digital photos. You can use photo editing software to crop pictures so that your subject fills the frame perfectly or unsightly background objects are removed. You can fix common concerns such as red eye, blemishes or even stray hairs. You can adjust brightness, contrast and color, sharpen an image, rotate, flip or resize your pictures using photo editing software.
There are numerous photo editing programs from which to choose, and many of the programs are free to download. Each application has its advantages, so check out the features and system requirements and read reviews on a few different programs before you select one or two to download and try.
When you do select a photo editing application such as Corel Paint Shop Pro or Adobe Photoshop, be sure to check out digital photography tutorials on the application you choose to download. This will help you learn how to navigate the program more quickly and find helpful tricks and shortcuts that may otherwise have taken you years to learn.
Sharing and Storing Digital Photos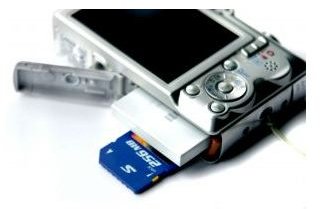 The final section of this digital photography tutorial touches on the fact that you can store, protect, print and share your digital photos much more easily and with many more options than their standard film counterparts. You can upload photos from your digital camera using a USB cable in mere moments, or you can transfer the images from your memory card with a memory card reader.
Once you have your photos uploaded to your computer, you can edit them, print them, share them or simply save them.
There are many considerations to take when you are ready to print your digital photos, such as the print resolution to select and the types of paper and ink to use, so be sure to read some digital photography tutorials on photo printing.
Thanks to the Internet, means of sharing your photos abound. Of course, you can email them to friends and family or upload them to your blog, website or social networking pages such as Facebook and MySpace. You can create photo albums online or publish them on a photo sharing website.
Finally, since photos can be very personal and precious, take advantage of the many ways that you can store your digital pictures. Save them on CDs/DVDs, external hard drives or online backup applications. One day you may be pleased and relieved that you took the steps to protect your treasured photos.
Photo Credits
Digital Camera: sxc.hu/Zsuzsanna Kilian'
Accessories: sxc.hu/Andres Virviescas
Digital Editing: sxc.hu/Joke Van Zomeren