Top 5 Worst Christmas Gifts - These Toys are Horrible & Not Worth the Money - What NOT to Get Your Kids this Christmas!

Don't waste your money on these gifts!
From the picky teenager to the child who has enough toys to stock the shelves of Toys R Us and keep them in business for years, finding the perfect Christmas gift for the young one in your life can create a major headache, especially if the expensive "must-have-it" gift has your child shrieking in frustration when it's laying on the floor in pieces after only being opened 5 minutes prior. Well, that was money and time well wasted!
To help you get through this holiday season, here is a list of Christmas gifts NOT to get your child this year.
(Click on images to enlarge)
1. R/C Digital Camera Plane
It's a bird, it's a plane, it's a…piece of garbage that you just spent nearly $150 on! Oh, it sounds cool; a radio control airplane that climbs to heights of 1000 feet whilst capturing up to 26 digital images. However, this R/C plane, called the Eagle Eye, has received so many horrible reviews, I can't image why anyone would want to buy it!
So, what's wrong with it? According to user reports, the Eagle Eye has a very poor flight range, despite the company boasting about a 1000 foot flying range. Some users have even stated the plane lost its signal from only 5 feet away!
One user report is from a said professional military test pilot (whether this is true, I know not) who stated that the Eagle Eye "…is a waste of your precious time and money. No control surfaces, poor range, and limited durability during landing. If you have no r/c experience…don't buy it."Hmmm, if a military test pilot struggles with the controls of this toy, do you really think your 12 year old will be able to handle it?
Other complaints have been that it breaks easily and the digital camera doesn't work.
There are some decent reviews of the Eagle Eye as well, but this toy has landed in the "5 Worst Christmas Gifts" due to all the negative reviews.
2. Digital Camera Watch
For the child in your life who loves to spy and take pictures of unsuspecting "victims", this Discovery Digital Camera Watch may sound like the perfect Christmas gift.It's fairly inexpensive, costing around $20 and allows the child to capture up to 152 photos. However, reviews have said that the digital camera watch either doesn't work or stops working after a short time. Other user complaints have been that they couldn't transfer the photos onto their computer, poor picture quality (this I could expect from a $20 digital camera made for children!), and no automatic turn-off making the batteries die quickly when in the hands of young children. For a toy that is recommended for children 8 and up, I don't think there will be many happy recipients. If the product was designed with preschoolers in mind and had an auto-off feature, perhaps then we'd have a winner?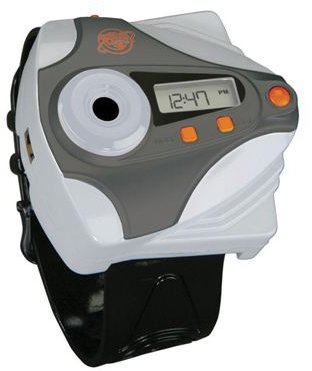 3. Digital Camera Not Worth Discovering?
Discovery Slide & Shoot Digital Camera is a digital camera designed for children ages 8 and older. You can record video, take up to 93 photos and use this digital camera as a webcam. It's compact, comes with photo editing software and includes sticker sheets so you can create stickers from your photos. So, what's the problem? Most complaints are that the digital camera's picture quality is extremely poor. In all fairness to this product, what do you expect from a digital camera that costs only $30? The reason this product makes the list is because it seems there is an awful lot of consumers who think they can purchase a pro-level digital camera (for their kids) for next to nothing.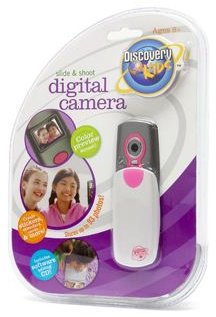 If you are considering getting your child a camera for Christmas, keep in mind that low-cost cameras probably mean low-quality photos. But is that such a bad thing? Consider this: you spend a few hundred dollars on a decent quality digital camera for your child this Christmas. (S)he's thrilled, in fact, downright ecstatic…but for how long? Compact camera's belonging to kids can be lost, stolen, laundered (it isn't always a positive feature that a digital camera is compact enough to fit in your pocket!) or wrecked by dirt, water, dust, spilt food…Spending top dollars on a digital camera doesn't necessarily result in the camera life being any longer than a low-end cheap digital camera.
Another complaint of the Discovery Slide & Shoot Digital Camera is that it doesn't have a flash, to read the reviews for yourself, please click here.
4. Digital Camera Key Chain
There are several digital camera key chains out there that are designed for children. If you're considering buying one for your kid this Christmas, no matter which brand you go with, do not expect quality. However, if quality isn't your concern and you feel a digital camera key chain would be a great introduction camera for your child, here is one you should avoid:
Sakar's Keychain Digital Camera will take up to 70 photos and can also be used as a webcam. The digital camera key chain comes with photo editing software, comes in a variety of colours and costs around $20. Problems that have been reported include poor quality photos and the inability to take decent pictures in low light. Both of these issues I would expect from a camera of this size and price. However, other complaints brought to my attention make this digital camera key chain fall into my "do not buy" list:
No LCD screen – Though I wouldn't expect there to be an LCD screen on a key chain digital camera, it is something you should think about before purchasing one for your child. One of the main features that children like to have is the ability to review their photos after they take them. Won't be happening with this product.

Just doesn't work – There have been several user reviews that claim this product just doesn't work. After photos were taken with the digital camera key chain, consumers were unable to upload the photos to their computer.
You can check out user reviews for yourself by clicking here.
5. Disney's Pix Click Digital Cameras
Disney is usually well known for making high-quality products, so I was surprised to see so many negative reviews of Disney's line of Pix Click digital cameras. Besides the usual complaints you'll see for any kids digital camera (poor quality photos, as example), other cons include: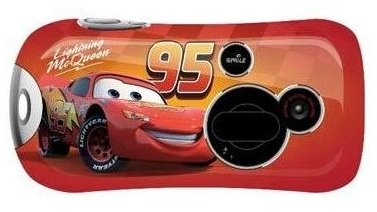 Small LCD screen

Long lag time

Weak construction

Difficult to use

Overpriced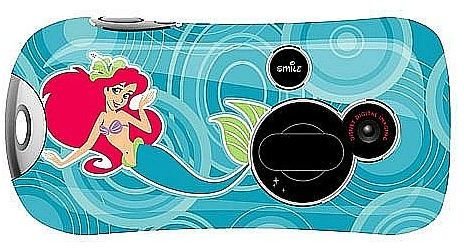 Disney Pix Click Digital Camera's come in a variety of different styles and prices. Click on product name to view price and negative reviews:
If you search Amazon for "Disney Pix Click", several digital cameras are listed, all containing horrible reviews. Click here to see for yourself.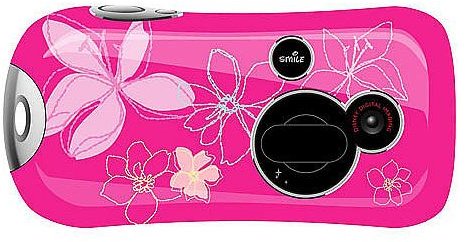 *Please note that I have not personally tested these photography related toys. This list has been created by scouring the internet for numerous products and reading and researching user reviews.
This post is part of the series: Best Christmas Gift Ideas for the Digital Photographer - 2008 Buying Guide
Do you have a special photographer or shutterbug in your life, but are completely stumped on what to give them this Christmas? This article series will provide you with a wide range of perfect gift ideas, suitable for whatever your budget may be and ideal for anyone who owns a digital camera.