LG Electronics New Slim Camera Phone to Hit the Market in November - Just in Time for Christmas!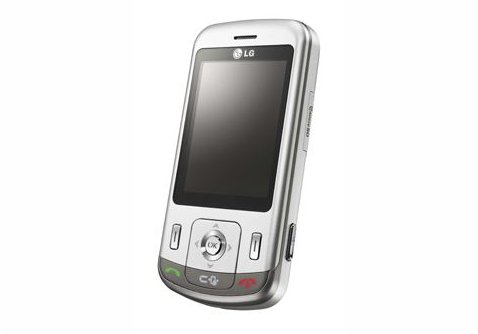 LG-KC780
Ideal for shooting portraits, LG-KC780, a slim 8 megapixel camera phone is hitting the market in November. This camera phone offers a 2.4-inch widescreen LCD, perfect for shoot and save photos on the road. They call it slim because it's only 13.9 mm thick and slides open and closed for quick convenience. LG Electronics is the manufacturer of the new LG-KC780. The camera has amazing lens features which allow for high quality photos.
The clear, sharp images are thanks to a Schneider-Kreuznach certified lens. The phone camera is specifically tailored to take the best face portraits with possible through smart technology. The Face Detection feature automatically focuses on the face and lets photographers click and save clear, distinct images. Believe it or not, it even has a Smile Detection program that recognizes when a person's lips are angled in a smile. The phone camera then triggers the shutter automatically when it determines the person is smiling. The camera also comes with a Beauty Mode that lets you edit the photo to remove red eye, spots and other imperfections on and around the face.
From the focus to the smiling technology features, this remarkable phone doesn't stop there. It also has a SmartLight setting that adjusts to various light and dark environments. If you're one of those people who have a hard time keeping a camera stable, no problem, the LG-KC780 has an Image Stabilizer that brings the shakes to a minimum so you are guaranteed crisp, clear photos, without the blurs!
LG-KC780 also has video capabilities for recording those priceless moments. Not only are your photographs clear and sharp, but the video features allows for DVD-resolution video that will look excellent on your big screen TV.
You can say that LG Electronics thought of everything. And yes, it even has Smart Bluetooth and when connected to your computer, you can even use it as a webcam. What else can you ask for? How about Motion Sensor Games and 8 megapixels!
Source and photo credit: LG Electronics
This post is part of the series: Best Christmas Gift Ideas for the Digital Photographer - 2008 Buying Guide
Do you have a special photographer or shutterbug in your life, but are completely stumped on what to give them this Christmas? This article series will provide you with a wide range of perfect gift ideas, suitable for whatever your budget may be and ideal for anyone who owns a digital camera.