Ultimate Guide to Windows Mobile Tips and Tricks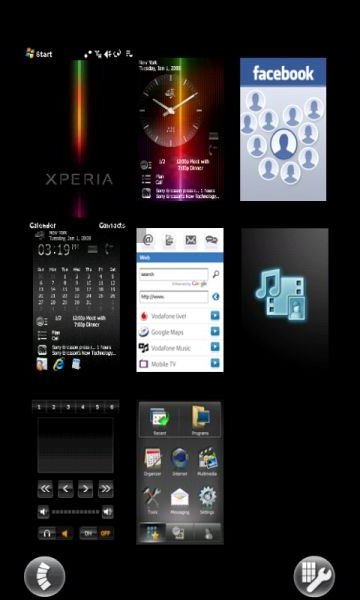 The Essentials
The Windows Mobile platform might no longer be a priority for Microsoft but it remains in use across a whole range of devices from companies such as Samsung, Dell, HTC and many others. Various hidden features and shortcuts have been included across the various versions of the operating system from Windows Mobile 5 through to 6.5, although a small number of these are device specific.
Basic tasks such as installing apps, removing apps and personalization are all available with Windows Mobile, as is tethering your device (a feature that predates the same function on the iPhone by several years) copying contacts to and from your SIM card and syncing data with Microsoft Office. If you're one of the many owners of a Sony Ericsson Xperia X1, meanwhile, you may not know that it is very simple to add new panels to your X-Launch screen.
One particularly cool hidden feature in Windows Mobile is the ability to record phone calls. This isn't available on all handsets (it relies on the way in which the phone is constructed) but it is a particularly useful tool.
Useful Tips & Tricks
The majority of cool tricks that you will find on Windows Mobile come courtesy of third party apps and utilities, but there are a small number of additional features that you can only access by adding additional software. These are not out-and-out apps as they simply enhance existing functionality – for instance, syncing your device with Linux doesn't require extra software on your phone, only your Linux box. Meanwhile turning your phone into a mobile Wi-Fi hotspot makes use of existing features.
Creating a CAB file on your PC is a very useful way of retaining useful settings for email accounts, while Microsoft's Windows Marketplace for Mobile is provided as a repository of software that you can download and install to your Windows Mobile.
Changing WinMo Themes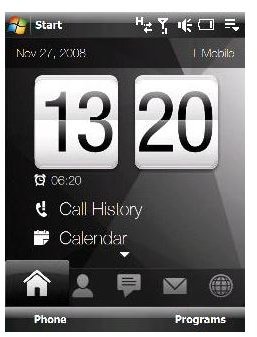 As Windows Mobile is such a hugely customizable platform it should come as no surprise to learn that there is a wealth of options available for changing your phone from the standard, dull Windows Mobile user interface into something more modern.
One popular UI for Windows Mobile is TouchFLO 3D, the system from HTC that predates HTC Sense. It does, however, offer a great new look for most suitable WinMo devices.
If it is a striking, iOS-style new look that you are looking for, the flexibility of Windows Mobile allows you to apply any number of themes and skins, and this includes making your phone resemble an iPhone!
Must-Have Windows Mobile Utilities
There aren't too many on-board utilities on Windows Mobile that help you with managing battery life, sadly; similarly there is nothing built in that allows you to easily freshen up a slow or sluggish device other than applying a factory reset – clearly this is a rather definitive action that requires considerable reinstallation of apps and data and potentially time-consuming input of other personal data.
Windows Mobile lacks in other ways too, such as a native means of running MS-DOS applications, a modern locking and unlocking interface, a way of keeping track of any open connections to the web as well as a tool for taking screenshots of your phone.
Call Management
No mobile phone platform should be without built in ways of blocking or handling unwanted calls – sadly most of them are, but fortunately there are a couple of useful options for Windows Mobile owners that allow them to specify behavior for their phone to follow depending on the identity of the incoming caller and deal with the call in either a polite or a less courteous manner.
References
Screenshots provided by author.