iSupr8: iPhone Video Editing App Review
About iSupr8 - Video App for iPhone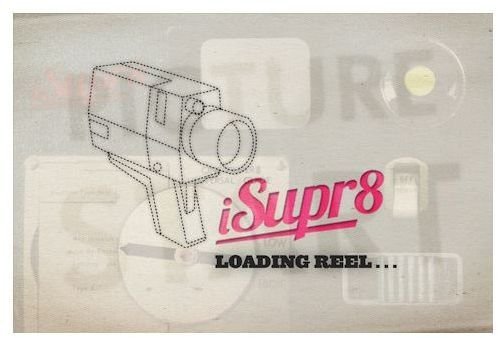 iSupr8 is a video editing app for iPhone. Recording a video from this app allows you to convert the video so it looks like it was shot with Super 8 film on an old school video camera. If you have no idea about what Super 8 film is (which I didn't when I first tried the app), all you need to know is that your videos will look more like they were recorded in the 70's. The vintage-looking video can then be shared via Facebook, e-mailed from iPhone or exported to your iPhone's Camera roll. iSuper8 was designed with film experts in mind. The app's main menu and camera feature even emulate the look of an old-fashioned camera.
Download iSupr8 from iTunes for $1.99.
Image Credit: Screenshot provided by author.
Functionality (3 out of 5)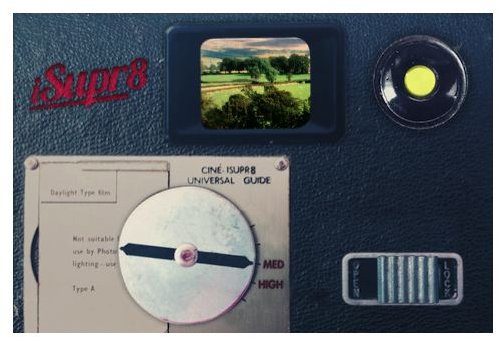 This iPhone video editing app definitely does what it advertises that it does. Videos shot from the iSupr8 iPhone app can be converted into a retro-looking video with great visual effects. The app is relatively simple to maneuver and figure out, but there are no instructions within the app or help options. The iSupr8 app is easy enough to use that directions may not be needed, but I could have saved a few minutes if I had been able to read some instructions first. Then again, some people hate instructions and prefer to dive right in and learn hands on.
A recent update to the app also added the ability to import videos that have already been taken from the iPhone Camera app to convert to the Super 8 film look. This update opens up new possibilities and gives users a wider range of videos to choose from for conversion.
The only pitfalls in the functionality of the app that I experienced were the "developing" times. For those of us who are impatient, the time that iSupr8 takes to convert your regular video into a vintage masterpiece can seem like a bit much. In the grand scheme of things though, the time isn't unreasonable, just noteworthy. A 15 second video that I shot in the app took about 1-2 minutes to convert.
Image Credit: Screenshots provided by author.
Video Quality and Sharing Ability (5 out of 5)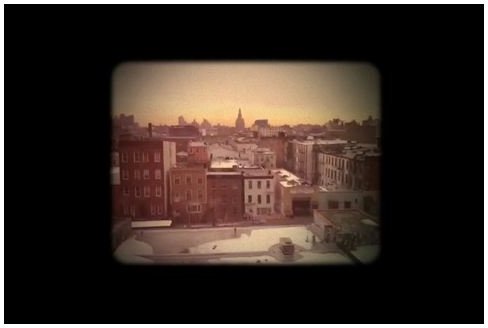 The video quality of iSupr8 is impeccable; they really nailed the Super 8 film look with this app. A key difference that can set iSupr8 apart from other similar apps is that they don't simply use a filter or overlay to change the look of your video. Each pixel is graded and converted during the video development and coloring process, making your video as near to authentic Super 8 film as you could get from an iPhone.
Another important aspect of this app is the ease of its sharing ability. Once you've developed your video into Super 8 film format you can share it directly to Facebook, e-mail it or export it to your camera roll. Each option is easy to perform, making the sharing of your video a breeze. The only room for improvement in terms of sharing your video would be to add an option to send your video via MMS directly from the app. You can send an iSupr8 video through MMS on iPhone now, you just have the extra step of exporting it to your camera roll first and then going to the video in your camera roll to send via MMS. The option isn't necessary, it would just be a little more convenient.
Image Credit: Image courtesy of Apple, itunes.apple.com
Overall iSupr8 Rating (4 out of 5)
iSupr8 is a modern way to create videos into a technology that is near obsolete. It is a video enthusiast's dream, and a fun and interesting app for non-video enthusiasts. Makers of iSupr8 tout that the app was "designed by Super 8 film enthusiasts, for Super 8 film enthusiasts," but I think they're selling themselves short. I may not be a film buff or camera expert, and I may have had to do a tiny bit of research about the type of film so I'd know what I was talking about; but I liked the iSupr8 app before I learned exactly what Super 8 film is. I understood and appreciated the vintage look without knowing what it was designed to resemble. Now that I am lightly versed in Super 8 film, I can confidently say that this app is a great resource to recreate that look. I would absolutely recommend the iSupr8 app.
Resources