Top iPhone Apps for Everything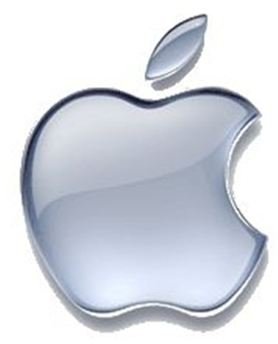 Apps Galore
On the 1st September, 2010 Apple announced that the App Store had spilled over the 250,000 app mark and that there have been over 6.5 billion downloads. It's testament to Apple's success with the iPhone that they've been able to reach those incredible heights. It seems as though there is an app for everything.
The thing is, with such a wealth of choice, how are you supposed to find the top iPhone apps? Considering that the vast majority of those thousands of apps are not really worthy of your attention you don't want to spend hours browsing through the haystack in search of that elusive needle.
Here at Bright Hub, we have explored the very depths of the App Store and brought you numerous top iPhone apps rounded up into various categories to cater for different interests. This article will serve as a kind reference guide so that you can find the cream of the App Store crop.
We'll break down the content into various categories and provide you with links to the top iPhone apps for you.
Productivity
While the iPhone can undoubtedly be a great time waster it can also help increase your productivity and organisation if you have the right apps. These top iPhone apps are intended to do exactly that. There's the Best Calendar Apps, some Apps to Manage Contacts, the Top Ten Business Apps, a round up of Task Manager Apps, some handy iPhone Scheduling Software and our Office App Showdown.
Shopping
Now that you've gotten work out of the way how about some retail therapy? The iPhone can be a very useful shopping companion so let's take a look at some handy shopping related top iPhone apps. How about the Best Apps to Check Prices? On that note you can always consult the aptly named myShopanion App to see what your friends think before you make a purchase. Maybe you'd rather be making the sales, in which case you'll want to check out some Credit Card Processing Apps.
Social Networking
Obviously the iPhone is primarily designed to stay in touch but the options to contact friends and family are more numerous than ever before. Engaging in some of the best Social Networking Apps can definitely improve your social life and by checking out the Best Dating Apps you may be able to improve your love life too. If you prefer to broadcast your thoughts to the world in bite sized chunks then the Best Twitter Apps are for you. Or if a good old chat with some mates is all you are after, then check out the Top iPhone IM Apps.
Utilities
The curse of the modern day smartphone has got to be battery life. There are all these fantastic features but the more you use them the more you have to charge up your iPhone. That's where Battery Apps come in. They can help you to monitor your iPhone battery and avoid running out of charge at irritating moments. One of the pick of the bunch is the Battery Doctor Pro. Since the iPhone is such a great convergence device, like a Swiss Army Phone, why not throw in some flashlight functionality with these iPhone Flashlight Apps?
Camera
The iPhone has always doubled up as a great camera and the latest version, the iPhone 4 has dual cameras. Some of the top iPhone apps are aimed at taking advantage of this functionality. Check out Hipstamatic and FatBooth for some photo fun. You'll also want to browse through the best Photo Album Apps so you can organise all of your great pictures into albums.
Multimedia
The top iPhone apps can provide you with all manner of entertainment. Fancy watching some television on your iPhone? Check out the Top TV Apps. Want to catch up on the latest news from your favourite sources? Check out the Best RSS Readers. Maybe you prefer a bit of music? Well, crank it out with the help of Internet Radio Apps or one of the Top Ten Music Apps.
Sport
Sports fans, the iPhone has got you covered here as well. There is no shortage of top iPhone apps in the sporting arena. You can start with the best iPhone Sports Apps which caters for various sports. If you prefer a bit of sedate golfing, then you can't go wrong with the Best Golf GPS Apps. For all the soccer fans there are plenty of top iPhone apps to be found in our Apps for Football Fans round up. There are apps to suit every sporting taste and you can also find Apps for Baseball Fans and Apps for Basketball Fans.
Medical and Health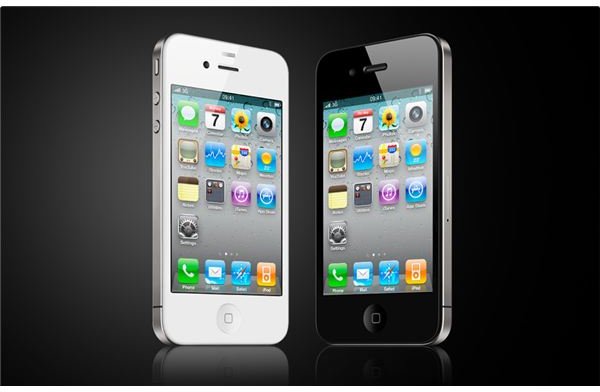 If you are keen to get and stay fit and to stay healthy then you can get some help courtesy of the top iPhone apps in the medical and health category. It's worth checking out the Top 5 Medical Apps. If you have to take medication for any reason then you'll know the importance of Remembering Prescriptions. Perhaps you'd like the iPhone to help you kick a nasty habit? There are some top iPhone apps for Addiction Fighting, particularly if your aim is to Quit Smoking.
Maybe you need help to fight the flab? Check out the Best Weight Loss Apps for help there. Once you lose that excess weight you can keep it off with iPhone Apps for Runners, there are even options that will help to coach you to your fitness goals such as the popular MiCoach Adidas App.
Food and Drink
Now that you've got yourself into shape lets pile those pounds back on with some great food and drink. You'll find plenty of top iPhone apps to help you cook up a storm. Try the Top Ten Cooking Apps for some ideas. If you prefer to let someone else do the hard work and dine out at a restaurant then you need the iPhone Restaurant Guide.
The perfect accompaniment for a great meal is some booze. You can discover some terrific wines with the top iPhone apps in our iPhone for Wine Lovers Guide. If you have simpler tastes then why not check out iPhone for Beer Lovers? After a few drinks you can try out the iDrunky Sobriety Test to check how drunk you are.
Round Ups
Now we will finish off by pointing you at a few round ups where you'll find short reviews of some of the top iPhone apps available. You'll find some great options in our Top 50 iPhone Apps series, you may also be interested in a few Must-Have iPhone Apps and you should definitely take a look at the Best Apps for iPhone 4.
This is just a small portion of the content we have here at Bright Hub covering the top iPhone apps. A quick browse will uncover a host of other options and there are new reviews and round ups being published every day so check back often.