The Top Five Social Networking Apps for the iPhone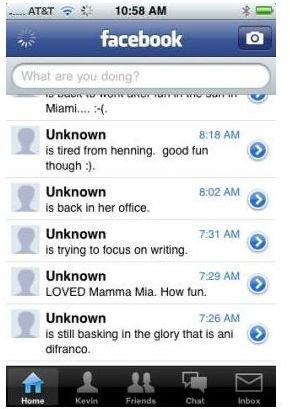 Connect Me
Social networking has moved from being a buzz term to become a permanent and defining institution of the 20th century. Social networking sites and services have changed the way that we use the internet, communicate on a consistent basis, and even how we consume media. Each social networking service has a slightly different focus, from simple socializing and picture hosting to news sharing and "status updates." The social networking revolution did not just happen in tandem with smartphones, but instead these technologies are so intertwined that they influenced the development of each other. The iPhone, with its multitude of features, is built perfectly to work with these social networking services and to integrate them into standard iPhone use. Here is a look at the best social networking apps available for the iPhone.
Facebook
Facebook is already assumed by most people to be on the list of the best social networking apps for the iPhone. Facebook stands as the dominant profile focused social networking site, beating out the dying MySpace. Part of this may be that the standard Facebook app for the iPhone is one of the best ports of an internet social networking site to your mobile device. Here you have a block of nine standard Facebook options that you can select, such as News Feed and Profile. Almost all of the Facebook functions have been preserved for the iPhone version and have been altered correctly so that they can be used with the unique iPhone features. Since so many iPhone games and applications are allowing you to connect with your Facebook account, as well as other social networking websites, it stands to reason that the Facebook app is an important social networking app for your iPhone.
Twitter 3.0
Twitter is a dominant social networking service and is used as a constant stream of information from sources ranging from congress to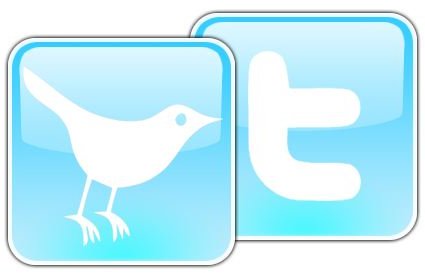 bored housewives. There are so many great Twitter apps for the iPhone that it is hard to pick a best one. Each Twitter app is customized to a specific type of Twitter user, which means that they may be great for certain users and not for others. The best middle ground Twitter app is Twitter 3.0, the standard branded edition. Twitter 3.0 for the iPhone is fairly basic in that it allows you to check your normal stream, any tweets you were tagged in, and any messages you have. Searching and other standard Twitter functions are allowed, but not much else. Twitter 3.0 is a great way to get started with Twitter on your iPhone, but after that you may want to shift to another Twitter iPhone app like Twit Bit, Eschofon for Twitter, or Twittelator pro. Twitter 3.0 also stands out as one of the only full version Twitter apps that remains a free iPhone application.
Zoosk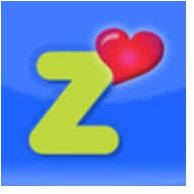 The Zoosk free iPhone application brings the dating service right to your iPhone. Zoosk stands out as one of the best social networking apps in that it actually allows you to engage in online dating via your iPhone. There are few online dating apps for the iPhone, and Zoosk allows you to take your online dating account and do as much with it on the iPhone as you would on their website. The Zoosk interface stands out as one of the best among social networking apps, and is going to set the bar for online dating apps for the iPhone. You really need to already be dealing with Zoosk ahead of time, but this may give you a reason to try out this online dating service.
Skype
Skype has been one of the most profound social networking services that has been released, in that it challenged the phone companies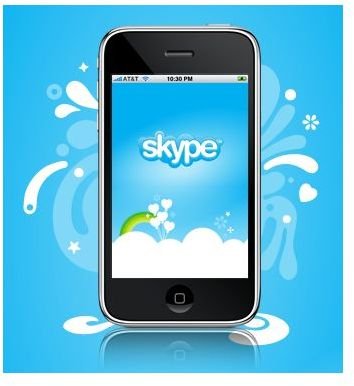 in the same way that Napster took on the corporate music scene. With Skype you can make phone calls to other Skype users for free, or to real numbers by spending a fairly low amount of money out of your Skype account. The Skype iPhone app is one of the most brilliant adaptations to a mobile device, in that it is all built in, as opposed to when Skyping on your computer where you inevitably need some headphone and microphone peripherals to use the service.
Digg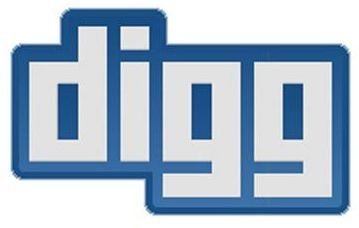 Digg is a social networking service that was mainly used to recommend and sort through all the news and blogs that were popping up online, and now that our media consumption and social networking use has shifted to our mobiles the Digg iPhone app has been borne. What is maintained in Digg is the ability to really manage your account, so if you support certain web publications or work in web publishing then Digg is going to be a must have social networking app.
All of these social networking apps for the iPhone are great time savers and will allow you to stay in touch and up to date while on the go.
This post is part of the series: Top iPhone Applications
Here is a look at the top iPhone applications in specific fields.