Guide to Cydia and the iPhone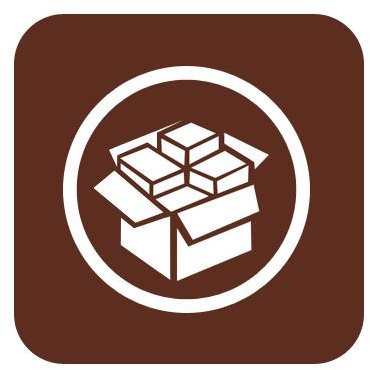 Cydia is like an alternative App Store especially for jailbroken iPhones. There are loads of apps, games, wallpapers, themes and ringtones on offer, both free and premium. Since the official App Store rejects a lot of apps, Cydia is a great place to find functionality that you can't get anywhere else. In order to enjoy Cydia you are going to have to jailbreak your iPhone first, but when you see what awaits you that might prove to be an easy decision.
Learn all about how Cydia works, what it can offer you and what the best content on offer is as we take a closer look at various aspects. Whether you are still on the fence about jailbreaking or you're already a convert, you'll find some useful recommendations and tips here.
Find Out What Cydia is and How to Use it!
This guide explains exactly what Cydia is and then goes on to describe how to use it. Learn how to search for, install and remove apps through Cydia and also how to add a new source. You'll get a closer look at it too with some screenshots.
Guide to the Best Cydia Sources
Cydia supports a number of sources or repositories that are packed with different kinds of content. This guide runs through some of the best options and explains the type of content you are likely to find within each one, as well as providing you with the address.
This comprehensive round-up of the best that Cydia has to offer in terms of apps for your jailbroken iPhone is a must read. You'll find access to apps that the App Store doesn't list. There are apps for music streaming, SMS, Wi-Fi and lots more.
Three Best Cydia iPhone Apps of 2011
Here's a look at three must-have apps from Cydia. OpenSSH unlocks the possibilities of wireless file sharing, Winterboard and Summerboard give you all the customization options you could possibly want, and there are NES emulators perfect for some retro gaming fun on your smartphone.
Top Ten Free Cydia Apps of 2011
Maybe you're not willing to shell out any cash, well that's not a problem because there is no shortage of great, free content in Cydia. This top ten round-up runs through some of your best options and explains what's so good about them.
You won't want to miss these seven Cydia apps. There are great options for messaging, unlocking FaceTime video calls on 3G, easily uninstalling apps, receiving all sorts of notifications, and recording your iPhone screen, among others.
Here's another round-up of Cydia apps that you might be interested in. There are apps that can help you to create docks, change your lock screen, manage your files and lots more.
Best Cydia Apps for Downloading Video
If you really want to be able to watch TV shows and movies on your iPhone without breaking the bank then these apps are worth a look. Three good options are discussed so you can stream movies to your iPhone.
There are a couple of great GPS apps available through Cydia and we take a look at them here. You'll be able to get turn-by-turn voice directions with the first app and the second allows you to connect your iPhone to an external Bluetooth GPS receiver.
Guide on How to Sync Cydia Apps with iTunes
You might be worried that jailbreaking your iPhone and downloading Cydia apps will mean that you can't back them up like you would a normal app – luckily that's not the case, although you can't use iTunes. This guide will show you how you can back up your Cydia apps to your computer.
Guide to the Top Ten Cydia Themes
Cydia isn't just about apps. Many people jailbreak their iPhones because they want more control over customization and there are loads of great themes you can install to completely change the look of your iPhone interface. Here are ten to get you started.
Great Cydia Themes and Sources
Learn about some more popular Cydia themes you can download and find out exactly how to install them with these step-by-step instructions. There are also a few recommendations for other Cydia sources worth checking out.
How to Easily Sync Music Without iTunes
If you're not a fan of iTunes but you'd like to be able to easily sync your music between your computer and iPhone then this might interest you. You can download PwnTunes through Cydia and then syncing music from your computer is easy as dragging and dropping it.
Troubleshooting: Cydia on iPhone
For the most part Cydia is easy to use and you aren't going to run into any problems, but if you should then this troubleshooting guide is for you. Learn how to deal with crashes and other problems.
Guide for Uninstalling Cydia from Your iPhone
If you decide that you've had enough of Cydia for whatever reason then you can always get rid of the apps and Cydia itself. Follow this guide and you'll be Cydia free in no time.
Got any Cydia apps that you'd like to recommend? Post a comment.
References