Top 10 BlackBerry Pearl Software Apps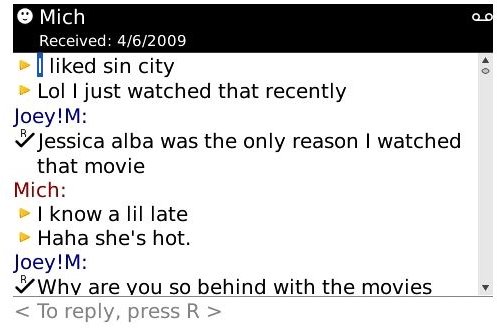 BlackBerry Pearl Software
One of the most interesting aspects of the BlackBerry Pearl or any other BlackBerry smartphone is the availability of third party applications for performing almost all tasks. You may find some handy BlackBerry Pearl software in this list of applications. So what are they?
1. BlackBerry Messenger
When we analyze the most popular BlackBerry Pearl software, BlackBerry Messenger always deserves a top spot. This application is a great tool for staying in touch with your friends and family. Sending quick messages is so much easier with this nice utility. You can chat and share stories with your friends easily with BlackBerry Messenger. You also can share images and videos with individual contacts or groups of friends instantly. The latest version makes things a lot easier with an improved interface. Get BlackBerry Messenger and enjoy it for free.
2. PhotoClub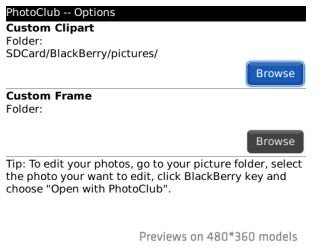 If you like to have fun with your photos, then this application is a must for you. Create funny images from your photos by adding many different elements and modifications with PhotoClub. You can add clipart, frames, effects, and custom elements that make your photos really funny. This is a great application for editing and sending images to your friends and family members on special occasions and it is full of creative ideas. Get it free and enjoy now.
3. DriveSafely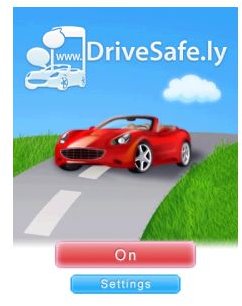 DriveSafe.ly is one of the most popular free BlackBerry Pearl software apps and it helps you to drive safely without using your mobile phone to read messages while you are driving. Drivesafe.ly will read the message for you and automatically respond. The Drivesafe.ly pro version has more advanced features. It includes the ability to use more voices, listen to text messages and emails without sponsor messages and much more. This is a very small and lightweight app that doesn't slow down your BlackBerry smartphone. Drivesafe.ly can be customized to auto-respond in the manner you need. You can visit Appworld.Blackberry.com for more details on installation and to download DriveSafe.ly.
4. Flixster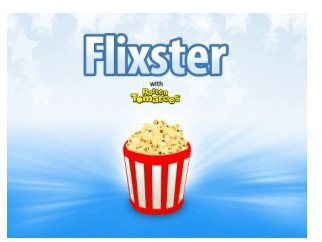 Are you a movie addict? Then Flixster is for you. Easily decide what movies to watch by using this nice tool. Get details of top box office movies or simply browse the DVD catalog of over 50,000 movies. You also can watch high quality trailers of the latest movies and read their reviews from Rotten Tomatoes. You can easily look for the movie you want by searching by title, director or actors. The best thing is that you can get theater information including map, show time, phone numbers, and ticket information for theaters in the USA, UK, Australia and Canada. Try it free now.
5. Dictionary and Thesaurus - Dictionary.com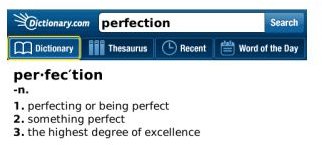 Dictionary and Thesaurus is another must have BlackBerry Pearl software app. It is also free software that is capable of running on the BlackBerry Pearl. This is the only free app for BlackBerry from Dictionary.com. This useful application includes more than 325,000 words and definitions, more than 275,000 synonyms and antonyms, spelling suggestions, and phonetic and audio pronunciations. It also includes social networking functions and emails. Get it and enjoy this great application.
Related Links
6. Twitter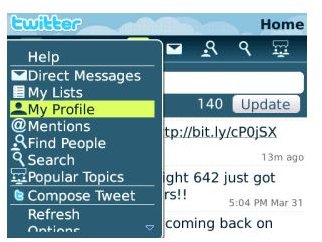 Keep updated and connected with Twitter using this cool BlackBerry Pearl software. With Twitter for BlackBerry you can get messages as soon as they arrive and view them in your message list. You can quickly take a picture and upload it to your Twitter profile as it works with your smartphone camera. Posting a link, following friends, tweeting, and searching are all easy with this free BlackBerry application. It is quite attractive and very easy to navigate through menus. Visit Appworld.BlackBerry.com to get it for free.
7. The Weather Channel
If you are interested in keeping updated with weather information, then this is a great application for your BlackBerry Pearl smartphone. Get detailed forecasts, conditions, airport delays, radar maps, local and national severe weather alerts, and much more. You also have the ability to forward weather alerts to your friends or family. The app consumes 2MB on your smartphone and might be slow to function. But many people love it and use it regularly. It works correctly on forecasting weather and is definitely a must have application. Get it free now.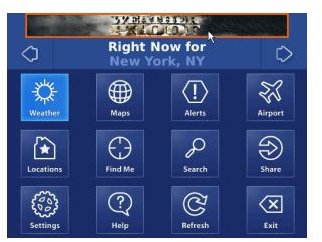 8. Vlingo - Voice App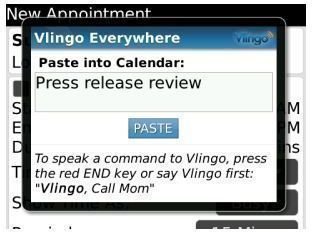 Vlingo can be used to tell your phone what to do. This is a very safe tool if you spend a lot of time driving. You can have your incoming text and email messages read to you while you are driving if you use Vlingo. Most of the features are free, but some of the useful features are only offered in the paid version. Calling a friend, searching the web with Google or Yahoo, updating your Twitter or Facebook status, opening third party applications, and sending a text message to Vlingo users are included in the free version of Vlingo. If you buy the paid version you have several more enhanced features such as speaking text into almost any application, etc.
This is a highly positively reviewed BlackBerry application even by the New York Times and Wall Street Journal. So you can enjoy the benefits of this cool BlackBerry Pearl software and drive safely by getting it right now.
9. Personal Assistant

You can track all of your important information with Personal Assistant for BlackBerry. Monitoring your credit card details, viewing your detailed bills, advanced alerts, upcoming bills, and reviewing investment portfolios are some of the benefits of this great application. This is a highly popular application that you must have on your BlackBerry Pearl smartphone. Get it now for free.
10. Xenozu Free YouTube player
Xenozu Free YouTube player is great software to enjoy YouTube videos in full screen mode. Video or audio quality is controlled by YouTube and you don't have the ability to control it with the application. You can search videos. Also you have the ability to watch videos that have been categorized by Featured, Most Viewed, Most Recent, and Top Rated. Bookmark your favorite videos and view the history with ease. Get this free BlackBerry Pearl software at BlackBerry App World and enjoy.
Related Links
This post is part of the series: Blackberry Pearl Software
If you are interested in knowing the best and latest blackberry pearl software, then have a look at these articles and enjoy reading.