How to Construct a Christmas Theme for the iPod Touch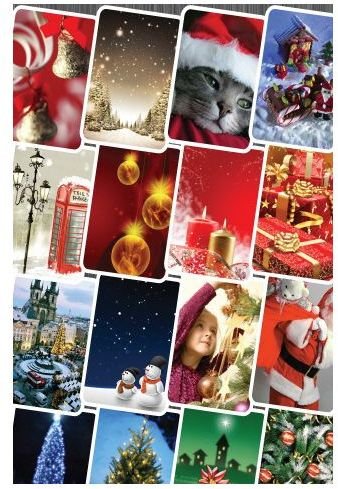 Tis' The Season
The temperature is getting colder, the winter clothes are coming out, and there just may be the sound of bells in the distance. Christmas time is coming up quickly as the big finale of our holiday season, and some people like to get in the spirit and decorate everything around their life. The iPod Touch is increasingly a device built around customizability and so that Christmas decorating can shift to the small screen as well. Much of this is does through free iPod Touch applications, iPod Touch wallpapers, and generally iPod Touch Christmas themes. Here is a look at how to bring a colorful Christmas theme to your iPod Touch.
iPod Touch Christmas Wallpaper
The best way to begin applying a Christmas theme to an iPod Touch is to start with iPod Touch Christmas wallpapers. As the holiday season approaches the iPod Touch Christmas themes are popping up all around the board, and some of the standard free iPod Touch wallpaper applications will be a good place to start looking for some since they are easy to use and are not going to cost you any money. Beyond these standard iPod Touch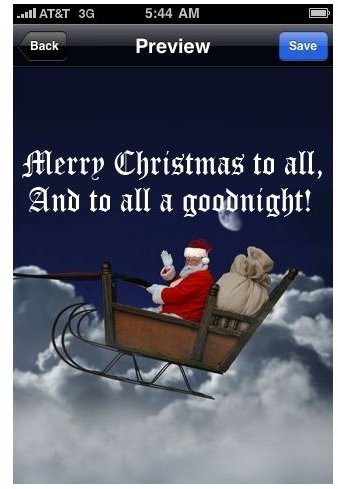 wallpaper applications there are both Christmas and holiday specific applications that allow for you to dial in to just the ones that will build your iPod Touch Christmas theme. Christmas Wallpaper Lite is a free iPhone wallpaper application that focus just on the broad images of Christmas, and if you go for the free Holidays Wallpaper Collection you are going to see an even broader set of holiday images you can choose from. Images of Faith Wallpapers, which comes in different volumes that each cost $0.99, and will be religiously themed wallpapers from which you can choose Christmas iPod Touch wallpapers.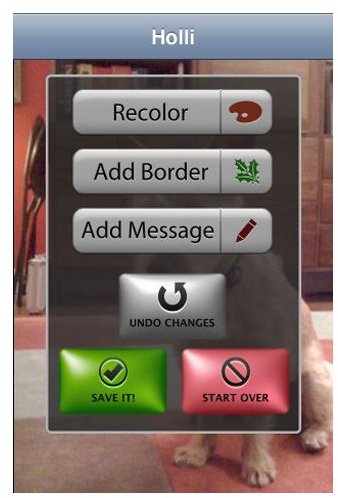 Holli Christmas Card and Wallpaper Creator is one of these more interesting Christmas iPod Touch wallpaper applications where you can mix the creation of iPod Touch wallpapers with the creation of Christmas cards. You can choose photos that you already have, alter it in some way to match the theme, and then make it a Christmas card that you can export to another person or just use as your iPod Touch wallpaper.
Beyond these easy iPod Touch application sources will be internet websites that have begun distributing huge numbers of iPod Touch Christmas wallpapers. Aimersoft is offering a number of free images that are pulled off of ornamental Christmas photos and can easily be used for your iPod Touch background. Free Mobile Wallpapers, which has always been a good source for iPod Touch wallpapers, has also released a very diverse set of Christmas images tied directly to the iPhone and iPod Touch.
iPod Touch Christmas Applications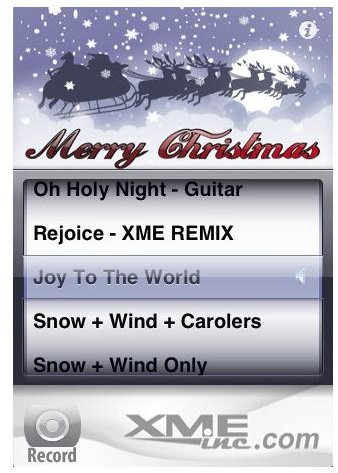 Any Christmas theme on the iPod Touch really comes alive with the inclusion of Christmas themed iPod Touch applications that bring in both fun and practical features to your hand held device. One of the most popular of these iPod Touch Christmas applications has been the simply titled Christmas, which is a hugely popular collection of easy play Christmas songs that only runs $0.99. This may be at odds with Christmas Radio, which is also only a $0.99, but has a more standard radio format that you can continually tune into.
There are a number of iPod Touch games that have attempted to bring different elements of Christmas lore to a more fun conclusion, such as A Christmas Santa that focuses in on Santa's flying through a jet-propelled sleigh.
The Advent Calendar has been a tradition around Christmas where you can countdown the days to the holiday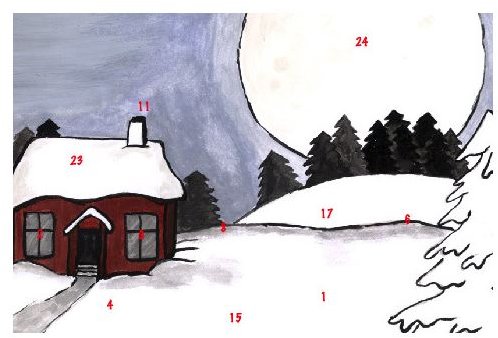 and learn a little bit of the Christmas story in increments along the way. This important institution has been ported over to the iPod Touch in a number of different applications, each one putting their own spin on the tradition. Hand Drawn Advent Calendar Free is a nice and visual version that you can pick up without a price attached, and 24 Days 'til Christmas is a nicely packaged version of the Advent Calendar for only $0.99.