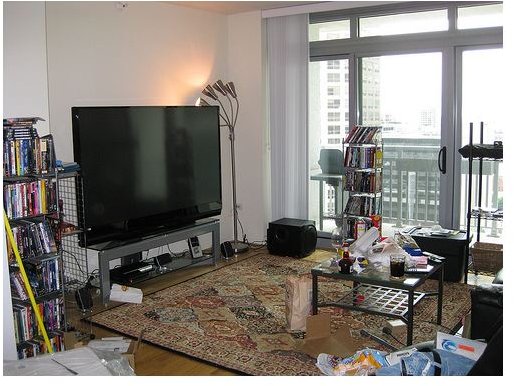 This season's best TVs come in all different shapes, sizes and types. Whether you are a fan of the dynamic color contrast and deep blacks of a plasma screen or the ultra thin form factor of the latest LED, our Bright Hub experts have you covered. We'll start off with a few of the smaller sets and some compare and contrast guides, and then build up to the monsters of the home theater section.
Vizio 26" Razor LED LCD HDTV Review
A 26" HDTV is the perfect size for a child's room, and Vizio offers one that's both competitively priced and well equipped. It's not called the Razor for nothing! The entire unit is only 2.3 inches deep, so it won't take up much room and can be wall mounted easily. Is it the right TV for you? Check out the specs and see for yourself.
Panasonic VIERA Series TC-L32X1 Review
Another good choice for a kid's room is the user-friendly Panasonic VIERA. This 32" LCD HDTV has easily accessible HDMI ports and an SD card reader slot for media viewing. Another great feature it has is the Eco-mode, designed specifically for people who walk away and forget to turn the set off (sound like any of your kids?). Check out the full specs, and see if your kids are going to get a new TV from Santa this year.
Vizio 37" LCD HDTV Reviews & Buying Guide
Vizio knows that not everyone wants the same thing in a television. So, instead of offering only one 37" variety, they offer several. Our Bright Hub reviewer takes a look at the top three, giving you the ins and outs of each as well as offering a nice comparison for those of you who aren't sure what some of those fancy letters at the end of the model number mean.
Review of the Sony Bravia KDL-40W5500 LCD HDTV
It's rare to find a television that scores five out of five on most of our review sections. The Bravia KDL-40W5500 did exactly that. While it is a bit pricier than most of the 40" model on the market, our reviewer thinks the picture quality and list of extras make it well worth the price.
Samsung 40" 1080p Flat Panel LCD HDTV Review
If the Bravia wasn't exactly what you were looking for, that's alright. We also have a Samsung model that may whet your whistle. This comprehensive review covers every aspect of the television, while explaining the buying process. Get the down to earth explanations for all of the high-tech jargon, and learn more about the real world applications for most features.
While there are two reviews of high-end models, we wouldn't want to leave the 40" market without giving you a sampling of everything there is to offer. In this primer on 40-inch LCD TVs, there are sets that fit almost every budget. Perhaps your next master bedroom television is lurking on this list?
Vizio XVT 42" 240Hz 1080p LCD HDTV Review
If you have a smaller living or family room, a nice 42-inch television might fit the bill. The Vizio XVT is a high-end set with an ultra fast 240Hz refresh rate. Sports fans and avid console gamers wouldn't be disappointed if this graced their entertainment center. Find out more about this excellent television.
In Search of the Best Plasma TVs
If you are one of the aforementioned Plasma TV aficionados, this is the article for you. Take a look at the best of the best that the current plasma market has to offer. These sets range from under $1000 to a high-end model nearer the $5000 mark.
Top Five 52-inch LCD Televisions
I'm not sure that anything can compare with unwrapping a 52" LCD TV on Christmas Day - just in time for the College Bowl games. In this article, the top five are reviewed and compared. Is the Samsung better than the Sharp Aquos? Is the Sony Bravia really the top of the line? Everything you need to know is here in vivid black and white.
Sharp Aquos LC52D65U 52-inch 1080p LCD HDTV
Were you intrigued by the Sharp Aquos? Here's a more in-depth look from another Bright Hub staffer. Walk through the ups and downs of this set. It may help you determine if it's worth the nearly $2000 you'll have to drop on it.
The 55-inch Samsung LN55B650 came out with high expectations. Does it live up to them? Are the features available on this set that much different from others in its price range? Can you do better or is this the best buy in the market right now? Read on to find out.
Vizio 60-inch LCD TV Recommendations & Buying Guide
If you are in the market for a center piece for your home theater system, this is probably the smallest set you should be looking at. This set is 3D ready and offers a great picture from almost any angle. While it will lighten your wallet, keep in mind that if you're going to spend a lot on any one component of your home theater this is the piece. Is it right for your system? Check out the specs here.
LG LZ9700 72-inch 3D LCD HDTV Review
Looking to go bigger than 60 inches? LG has an LED backlit LCD TV coming in at a whopping 72 inches. Unlike most smaller LCD televisions, this monster is not lit from the edges, but from a full panel of white LEDs behind the screen. The picture is crisp, the sound is tight and the extras are worth every penny.
When LG introduced its 72-inch LCD at CES 2011, it should have been the star of the show - except that Mitsubishi showed up with their own monster sets. The 82-inch DLP 3D TV comes in at a price that rivals that of much smaller Plasma and LCD models. A screen this size used to be reserved for overhead projector screens. If you are looking to bring the total immersion experience into your home theater system this is a ridiculously budget-friendly option.
Need a Wall Sized TV? Mitsubishi Has You Covered
If 82 inches isn't enough for you Mitsubishi also unveiled a 92-inch DLP television at CES. With a price tag just over $5000, it is in the same price range as high-end plasma screens with four times the viewing area. So it's big, but is it a quality piece? What about the sound system? Find out everything you need to know before rearranging your furniture in anticipation of this preposterously huge HDTV.
Thanks for taking the time to check out our Christmas season TV buying guide. After checking out this season's best TVs, maybe you would like some advice on setting up the best home theater system you can, or maybe some of the best sound systems to augement the televison you plan to purchase.
References
Image courtesy of abasketofpups on Flickr under Creative Commons License 2.0.