Where are the Fish? Bright Hub's Guide to Fishfinders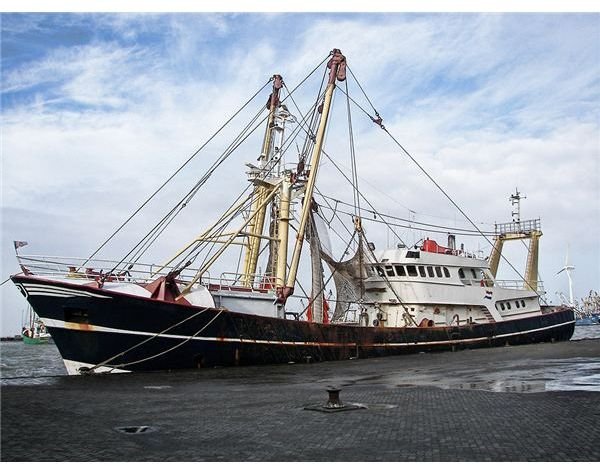 A fishfinder is a useful device - whether you sail the seven seas or cruise freshwater locations. They are an essential time-saving tool that can help fishermen. How do they work? What brands are best? Are there any suggestions for fogging issues? We will address these questions and more.
Tips on How to Use a Fishfinder
Do you like fishing, but have never used a fishfinder? Learn the basics on using these helpful devices. Find out how to read the display and use the Simulation mode to help you learn how to use the functions on your device.
The Top 5 Fishfinder GPS Combo Devices
Are you looking for a good unit that has everything you need to help make your fishing trip a success? Find out which top brands are worth purchasing. You will also find tips on how internal antennas and transducers work with different types of boats.
When it comes to fresh water fishing, simpler is best. Use this guide to help you choose a model that will have the features you need without overspending. You will also learn some information about basic fish finding technology.
Fishing in the deep blue sea requires patience and planning. You need something to help guide you to the ocean's bounty of sea creatures. This guide discusses what you should look for when choosing a sea worthy fishfinder. Tips are also given on other devices you may want to try while on your ocean bound adventure.
How to Test Your Unit's Transducer
You will need to test your transducer to make sure your unit is functioning properly. This article takes you through it step by step. Other information is also given on where you can find information how how fishfinder transducers work, as well as a few suggestions on the best makes and models available on the market today.
A common problem is the tendency for devices to fog up. What causes fogging in the first place? Get some useful tips to help solve the problem as well as some preventative measure you can take to reduce this issue from reoccurring.
Guide to Installing a Fishfinder on a Pontoon Boat
So you have found the perfect fishfinder for your pontoon boat. Now you need to install it. Don't panic. This step by step guide will give you the instructions you require.
The Best Color Portable Units of 2011
The most important thing to remember when comparing color devices is their ability to find fish. Find out what brands make the best purchasing choice in 2011. The author also gives his opinion on how these devices should be rated by the consumer.
Top Lowrance Fishfinders of 2011
Are you a Lowrance fan? Get the scoop on some of the best devices made by this popular brand in 2011. Includes feature details, product images and average price.
In this descriptive article, learn why Garmin can be useful devices worth having on your boat. Includes details on how fishfinder transducers work. The author also shares some of his personal experiences using the Garmin model.
Furuno is a popular brand that produces fish finders. Want to know about some of the best models available in 2011? Then look no further. Details are given on features, dimensions and average price.
The HawkEye Portable - An In Depth Review
Are you looking for an inexpensive fishfinder? The HawkEye portable model may be for you. Check out this informative review that discusses its important features as well as what you can expect in terms of price.
All You Need to Know About Ratheon Technology
Ratheon (now Raymarine) devices combine features such as chart plotting, radar and other useful technologies in their units. This in-depth guide talks about how Ratheon created the devices for use by the general public. Information includes a discussion of their early fishfinder models as well as their more current models that are now available through the Raymarine company.
How to Use Any Humminbird Fish Finding Device
All Humminbird fishfinders function in a similar way. Want to know how they work? Use this guide to help understand their functionality as well as what is needed to install one into your boat.
Garmin Echo 550c – Is It Worth Buying?
Garmin is one of the popular brands that produce fish finding devices. The Garmin Echo 550c is a model that offers a variety of useful features. Check out this detailed review and see if it is worth the money.
References