GPS Reviews at a Glance: What You Need to Know About GPS Devices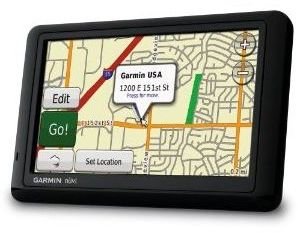 Get expert advice on some of the top GPS brands out there, from the cosmetic characteristics to software descriptions. These are the best reviews you will find! Don't worry about old, out-dated data because this round-up provides fresh and current information to better advise you on the top choices in the market today. If there is a particular GPS unit that you have in mind, perhaps you will be better able to make a final decision after browsing through our database. If not, we have the perfect recommendations to get you on the right path, no matter what you want it for. Whether you are a frequent traveler, a marine engineer, self-proclaimed fisherman or exercise buff, there is a review here for you to peruse.
Read more on our recommended brands and their most highlighted functions, then take a look at each–Magellan, Garmin, TomTom–and what they have to offer. Also, see how we size them up and make a full comparison with this complete guide on GPS reviews at a glance.
Spanking New Reviews
It's the best time to go shopping for a new GPS device; the newer the better. There are devices on the market now with capabilities that far surpass the typical, and you don't want what would be classified as a substandard device. The ones included here may be a little bit more pricey, but they are guaranteed to provide top-notch features. Most of the reviews here include price guides to show you the current prices and how they compare to other units.
Overall, if you are looking for GPS units with a wealth of useful features combined with breakthrough GPS technology, check out this round up for articles on devices with a modern appeal and high-level performance. In this section we are also identifying how you will ulse your GPS–that is, in a car, with Bluetooth, and so forth.
GPS Units According to Purpose
There is a long list of devices that are best employed for specified activities. If you are an outdoor sports lover, for example, then what you need is a lightweight, compact solution with a large enough display screen and massive mapping capacity, among other functions. View some of the best recommendations for marine use and playing sports, along with hunting, hiking, jogging, running, mountain climbing and much more.
Reviews: Garmin, Magellan & TomTom
The top three brands in the business, Garmin, Magellan and TomTom GPS devices, are the most sophisticated, well designed units that are guaranteed to provide quality performance on every level. For a comprehensive breakdown of the various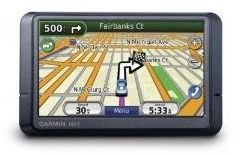 versions for each unit, their features, product design, specifications, user rating and price, explore the links provided below.
Garmin
Magellan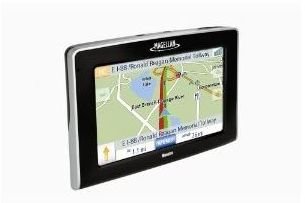 TomTom
Comparing GPS Units
Even though we have featured the top names of GPS units, there are certain devices that are better for special purposes. Once you have made the decision to invest in a GPS unit, it's usually because there is something specific you need it for. Here you will find out which devices compensate for your needs through an in-depth comparison. Now we'll review these devices on a completely different level and see how they measure up with each other, in terms of design, features, map coverage and so on.
References