The Coolest Gadgets for Kids: Modern Technology at its Finest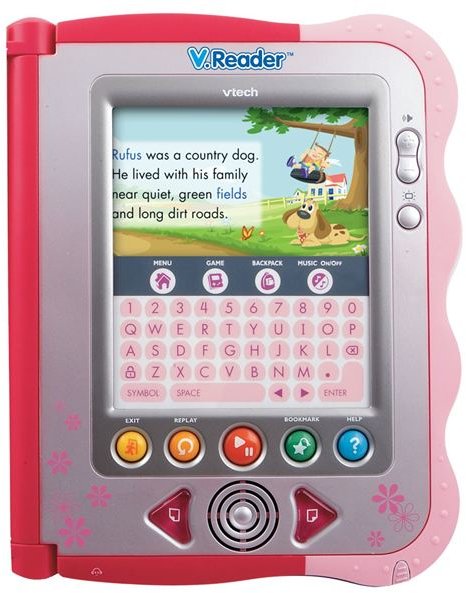 Children Ages Three to Eight
Deciding on the best gadget for a child is a difficult task (as there are many cool gadgets in today's world), but the ones in this list should excite any three to eight year old. All of these gadgets will fascinate children for hours.
VTech-V.Reader Animated E-Book System
Engaging the minds of little ones is actually possible with the VTech-V.Reader. This e-book reader is designed just for kids ages three to seven. Stories come to life through vivid animation, music, sounds, character voices and story narration.
Children can play in three different ways: watch the story where each line is read aloud and can be seen on the screen, story dictionary with a list of definitions for words from the story and reading games. Older users will still be challenged with more difficult categories such as phonics, word recognition and vocabulary games.
The pen included with the reader helps children navigate menu options on the touch screen. The sturdy plastic body, rounded corners with rubberized plastic edges and see-through protective plastic screen promise durability.
The many cartridges available for the V.Reader feature beloved characters such as Shrek and Disney Fairies. Cartridges are available for three to five year olds or five to seven year olds.
For more information on the VTech V.Reader and other eReaders, try the following Bright Hub articles.
Digital Cameras for Kids
Taking pictures and editing them is fun, and now even little ones can do it. There are real, working digital cameras that are easy to use and built to withstand the roughness of small children. Some of these cameras have a built-in flash, and your child can often shoot video footage as well as take photos. These kid-friendly digital cameras are truly one of the coolest gadgets for kids.
Digital cameras for young ones are truly built with kids in mind. They often have larger and fewer buttons, and sometimes special grips for little hands. The cameras vary according to the exact age group they are intended for. Some cameras such as the VTech Kidizoom Plus come with three fun preschool games as well as easy to use photo editing software. They can add different frames, distort images and even run animations that make the picture look like it is underwater. The Fisher Price Kid-Tough Digital Camera is also a great camera for kids that can connect to a computer for more fun options.
Check out these other Bright Hub articles to learn more about digital cameras for kids.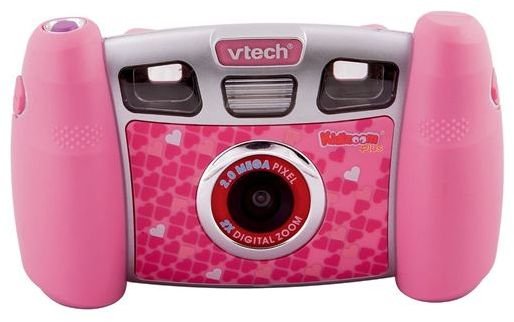 Remote Control Toys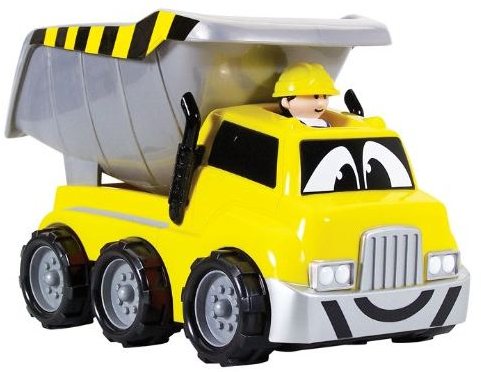 Remote control toys are better than ever before and come in many forms. Cars, airplanes, helicopters and robots are all examples of the many kinds of incredible remote control toys that are available for kids. For younger children, these toys tend to be more durable and easier to use than ones created for older children are.
For example, Kid Galaxy My First RC Cars are intended for children ages two to four years. They are colorful and playful in appearance but also durable and easy to use. There are many types of Kid Galaxy My First RC vehicles such as fire trucks, dinosaurs, school buses and trains. They are all adorable for young kids and built for durability.
How about a remote control police car? Young children tend to be fascinated with the lights and sounds of police cars. The RC Junior Police Car with Easy-to-Use Remote Control provides kids with lights and sound effects that will capture any young one's attention. Does your child enjoy boats? The Kid Galaxy Hydro Racer Barracuda is an excellent remote controlled boat for younger children. For more ideas on remote control toys for young kids, try these other great Bright Hub articles.
Children Ages Eight and Older
Cool Spy Gadgets for Kids
Stealthily slinking through the night on a covert mission with infrared binoculars to aid their vision is fascinating for kids. One of the coolest gadgets for kids is definitely night vision binoculars. They help kids to see in the dark, which is always fun for them. Spy Net Night Vision Infrared Stealth Binoculars allows kids to see up to 50 feet in darkness. The binoculars are even black in color to blend in with the night. There are other cool kid binoculars and goggles for undercover missions. Wild Planet Spy Gear Night Goggles have special blue-tinted lenses, a foldout scope with crosshairs and two blue LED lights for extreme brightness.
There are many different types of spy gadgets for kids. There are remote control vehicles that will record footage for your spy. The Wild Planet Spy Video Car actually allows your child to view what the car is recording as it records. Watches are also popular gadgets for young spies. The Wild Planet Spy Gear Ultimate Watch has eight different functions. It includes a motion alarm, secret paper and a built-in decoder.
Other more unique spy gadgets include: a Spy T-Shirt with a built-in camera to record whatever may surround you; an average-looking pair of sunglasses that records up to two and one-half hours of video (Immortal Video Sunglasses); and Fake Car Key with a Hidden Camera to accidentally leave in a room to record what goes on when you're not there. Learn more about cool spy gadgets for kids with the following Bright Hub articles.
Dinosaur Robotic Toys
Starting life (after purchase) as a newly-hatched Camarasaurus, Pleo rb (reborn) will evolve before your child's eyes. Pleo is an "autonomous robotic life form." Your child will know when Pleo is hungry, tired or happy. He shows emotions. Robotic dinosaurs are truly one of the coolest gadgets for kids. There are many different robotic dinosaurs to choose from.
WowWee Roboraptor Robotic Dinosaur is extremely cool with its laser tracking system, which allows your child to draw a path that it will follow. Its tail sweeps, head swivels and jaws chomp for a more realistic dinosaur. The D-Rex Robotic Dinosaur is another cool one, which can be voice, activated or manipulated with a remote control. It makes different sounds to let you know what it desires. It also responds to touch.
Kids have always loved dinosaurs, and these cool toys will not disappoint. Discover more about robotic dinosaurs with the following Bright Hub articles.
Nintendo 3DS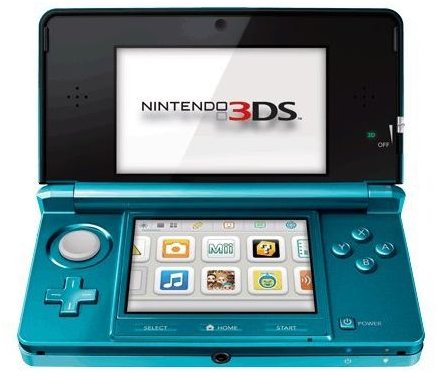 Watching 3D movies often requires special glasses in order to see 3D effects. The true beauty of the cool gadget, Nintendo 3DS, is that you see in 3D without glasses! This feature alone makes the 3DS one of the coolest gadgets for kids. The upper screen is a stereoscopic 3D display, which provides objects within the game with a feeling of space and depth that, extends far into the back of the screen.
You can actually adjust the intensity of the 3D setting with the built-in 3D Depth Slider. You can even turn down the 3D affect completely. You can play all games and apps in 2D if you desire. There is a built-in motion and a gyro sensor, which react to the tilt and motion of the system. The motion compatible 3DS games respond immediately due to these sensors.
There is a lot of built-in software on the 3DS including: 3DS Camera, Mii Maker, StreetPass Mii Plaza, AR Games, Face Raiders, Activity Log, Nintendo eShop, Internet Browser, Nintendo 3DS Sound, System Transfer, 3D Videos and HotSpot Partners. The 3DS camera is actually two outer 3DS cameras which you can take 3D photos with, and there are a variety of lenses (such as Pinhole lens and Merge lens) to use to make some cool pictures with.
You can create Mii's with real photos or by selecting individual facial features such as eyes and nose. The StreetPass Mii Plaza is where all Mii characters go to meet and greet other Mii characters. You can exchange Mii data and gameplay information with other Miis.
Through the Nintendo eShop, you can purchase and download 3DS games right onto your console. The Internet Browser allows you to surf the web via your 3DS from anywhere that has wireless Internet access. You can even pause your game to look up hints or cheats on the web, and resume the game when you have your information.
The Nintendo 3DS is in the older children section because many games for it are rated "Everyone," which are intended for ages six and up. Here are some more Bright Hub articles about the Nintendo 3DS and games for it.
Xperia PLAY
Video gaming meets smartphone. Welcome to the coolest combination of game play and phone, the Xperia PLAY. This is truly one of the coolest gadgets for kids (and adults)! It is a 4G Android smartphone including a dual camera and Facebook, which also has real console controls and tons of games. One camera is front facing, and the phone is video chat ready.
The Xperia is the first PlayStation Certified Android smartphone created by Sony Computer Entertainment. This cool gadget is powered by Android 2.3 (Gingerbread), which makes it fast and easy to use. Via the Android Market, there are over 200,000 apps available to download. The gaming graphics are 3D with a four-inch multi-touch color screen. There are dedicated gaming keys such as L/R shoulder keys and four symbol keys. The gadget is equipped with a Sony Ericsson music player with stereo speakers for a true gaming experience.
The 8 GB micro SD that is included in the Xperia is upgradable to 32 GB. The phone memory is up to 400 MB. You can use Gmail to receive email from anywhere. You can even sync several email accounts. You can record video and there is a video light to use when shooting video footage. You can upload video to YouTube right from your cellphone or simply view YouTube videos. You can search the web with Google Voice Search or use Android voice actions to complete certain tasks.
There are up to seven games preloaded on the Xperia such as The Sims 3, Crash Bandicoot and Star Battalion. New releases for the Xperia include Minecraft and Hyperlight. A media browser, 3D games, video streaming and motion gaming are all part of the Xperia experience. A GPS and Google Maps with street views will guide you anywhere you need to go. The following Bright Hub articles will provide you with even more information on the cool Xperia PLAY.
References