Complete Guide to Kitchen Gadgets.

This complete guide to kitchen gadgets covers everything you could possibly have in your kitchen. From the neccessary to the extravagent, there are a number of kitchen tools and appliances that make food prep easier, faster, or more enjoyable. Use our guide to help you decide which gizmos and gadgets to buy for your own kitchen, or perhaps as a housewarming or hostess present.
Toasters and Toaster Ovens
Selecting a toaster used to involve choosing the one that would get your bread that perfect shade of brown, but there are many more options available when choosing toasters these days. Digital models are now widely available, which makes selecting your time and toaster level much easier. There are even toasters that allow you to cook an egg at the same time as your bread, making it an all-in-one breakfast station. When choosing your toaster, keep in mind the number of slices you wish to toast at one time, as well as if you would like to toast other things besides bread, such as english muffins and bagels. You may also wish to consider a toaster oven, which not only toasts bread, but also allows you to make sandwiches, bake pizzas and turn rotisserie chicken.
Salad Spinners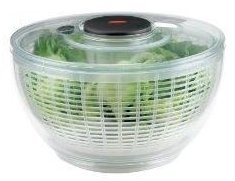 Salad spinners are a great addition to your kitchen, as they dry produce thoroughly, which helps to keep your produce fresher for longer. Take note that you can use your salad spinner for more things than just salad greens; herbs and firm fruit such as grapes, berries, and tomatoes can also be dried with a salad spinner. Salad spinners may seem like simple pieces of equipment, but even these items are becoming more and more high tech to add convienence. Ergonomic handles, built-in salad bowls and collapsible salad spinners take these items up an extra notch. There are even electric salad spinners to save you elbow grease.
Hand Mixers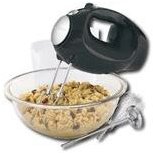 Hand mixers are advantageous over stand mixers as they take up less space. Look for a hand mixer that has the attachments you need, whether you will be using your hand mixer to create creamy icing or smooth mashed potatoes. Specialty attachments you may want include whisks, dough paddles, and mixing hooks. You will also want to take a look at the number of speeds the mixer has, and whether or not it has a power boost option to help incorporate ingredients. If you've every spent what seems like hours beating whipping cream, you will know how important an ergomatic hand mixer is.
Vegetable Slicers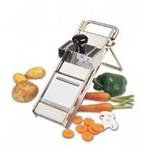 Make salads and veggies plates easier with a vegetable slicer. Options include hand slicers to the more high-tech electric slicers and spiral slicers, which can be used to create julienne slices. Hand slicers are a great option if you are short on space or have a small budget, and still allow you to slice vegetables more quickly than with a knife. A mandoline is the most classic form of a hand slicer. Electric slicers are more expensive and take up more space, but are a good option if you need to slice a large quantity of vegetables quickly, such as for scalloped potatoes or soups. Be sure to keep your needs and space in mind when choosing a vegetable slicer.
Mixers and Food Processors

Some people consider mixers and food processors to be kitchen essentials, as they add so much convience. Mixers are a great addition if you bake frequently, as they make mixing batters quicker. Mixers generally allow you to wisk, stir, beat, and create doughs. Food processors can be used to chop, slice, grate, and purree foods. Some also have specialty attachments that allow you juice fruits and vegetables or cut french fries. I would say that mixers are great for people who bake frequently, whereas food processors might be the better choice for those who cook more often. There are also several as-seen-on-TV products that claim to work better than food processors and mixers, including the Slap Chop, Ninja Master, and Magic Bullet.
Espresso Machines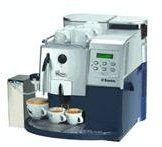 Anyone who enjoys a specialty coffee from a coffee shop knows how convienent and affordable making your own espresso at home is. Having an espresso machine in your home is no longer a luxury, as there are many affordable options, as well as deluxe machines. When choosing your machine, take a look at its features. There are some machines that are simple for espresso shots, whereas others allow you to brew coffee as well. You'll also want to take a look at the different setting options, as well as whether or not a steam wand is including for steaming milk. Once you have your machine, try your hand at pulling your own espresso shot to create a latte or add to baked goods.
Faucets
Along with choosing a stylist faucet that matches your kitchen, you can now choose faucets with high-tech options. Pull-down and pull-out faucets are available, as well as faucets that allow you to adjust the water stream. There are even faucets that turn on with a simple tap of the wrist. The technology available in faucets is not simply for looks: water-conserving taps are now available, which are eco-friendly and can help you save money on your water bill. Be sure to also look at the type of metal your tap is made out of, to ensure that it will not be tarnished by the minerals in water.
Food Scales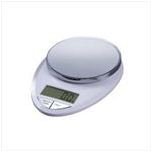 Food scales are really the only way to precisely follow a recipe, as measuring with cups and tablespoons can vary between individuals. Kitchen scales are also handy for those on diets or who are health-conscious, and some scales even help by providing caloric information or Weight Watchers points. There are even smaller options if you have space restrictions. A food scale can also be a handy tool to have in the kitchen for measurement conversions.
Other Gadgets to Check Out
There are some kitchen gadgets that simply don't fit into any category. These include brilliant, top of the line products, as well as those that are just downright wacky. These items make good gifts, as well as unique pieces to add to your own kitchen. This category includes such items as Pizza Cutter Scissors, the Egg Cuber, SensorFreshQ Meat Sniffer, Corn Shaver, and the Trash Talker. Read on to learn more about these gadgets and where to get them.
We hope that our compete guide to kitchen gadgets has helped you to be more prepared when looking for your next kitchen tool. When looking for a kitchen gadget, be sure to keep your price point, needs, and space demands in mind. This will help you to find the kitchen gadget that works best for you, and that you will get the most use out of.
References