Where to Get Free Kindle e-Books: A List of the Top 10 Websites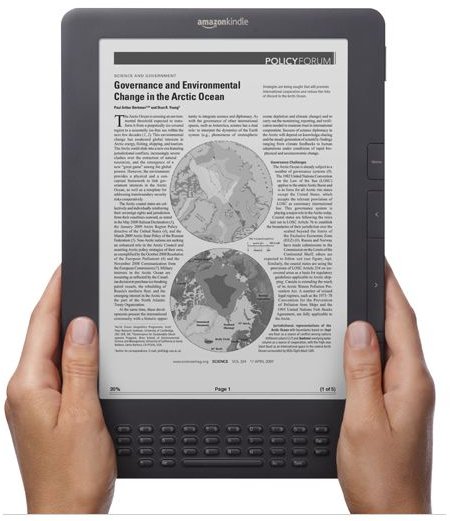 1. Google Books
The first place to stop and check out on your Internet tour for free Kindle e-Books is Google Books. This site offers both pay and free e-Books for Kindles. After you've logged into the browser, all you have to do is choose a genre. Click on the 'public domain only' button and only free books will be displayed. Google books is easy to navigate and has tens of thousands of free titles to choose from.
2. Freebookspot
Freebookspot isn't for the casual reader as this site features mostly technical manuals and non-fiction titles. There is a fiction section but it's almost entirely science fiction. If you like science fiction, this site may be for you. If you can't find any sci-fi novels that pique your interest on this site you can try The Baen Free Library (below) which features more prominent authors.
3. The Baen Free Library
The Baen Free Library only has 120 books on site and they are all versions of sci-fi or mixed genre with a sci-fi tilt. The authors here often freely distribute the first novel in a series to garner a readership. This method allows you to try out an author for free without any commitment to buy later works in a series unless you are interested.
4. Project Gutenberg
Project Gutenberg is a collection of public domain works from the most prolific and respected writers that have ever put pen to page. You'll find the complete works of Shakespeare, William Blake, Oscar Wilde, Mark Twain, and Lewis Carroll just to name a few. With over 33,000 titles to choose from, a top 100 downloaded list, and multiple search modes, Project Gutenberg is a literary gold mine. If you are looking for inspiration there are recently downloaded lists for both authors and titles so you'll know who and what has been popular yesterday, last week, and last month. All of the books are available directly to the Kindle without any need to reformat the files.
5. Free e-Book Wiki
Most other free book sites cover major authors or genres. The free e-Book wiki is different. If you just couldn't find what you were looking for on the popular sites you'll probably find a link to what you were looking for here. The free e-Book wiki, links to libraries, author websites, free eBook lists, and several other utilities that may have a link to the material you are looking for. If it isn't here it probably hasn't hit the net yet.
6. GetFreeEbooks.com
Get Free eBooks is a place for amateur writers to post their works for a large audience. There are more than 300 books available from hundreds of authors. This is the place to go for something unique that you haven't been able to find on any of the other free e-Book sites. There are titles from all major genres and categories from historical fiction to self-help titles.
7. TheFreeLibrary.com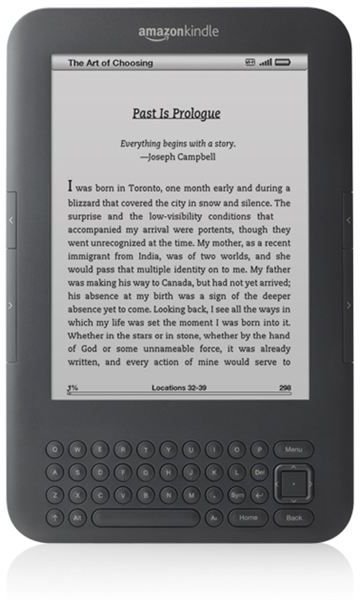 The free library offers hundreds of literary works by well known authors but the real treasure here is the massive archive of magazines and other periodicals. These are updated daily and run the gamut from automobiles to Zoology. Free Kindle e-Books in the periodical area are best found here.
8. JustFreeBooks.info
The Just Free Books site has hundreds of titles to choose from and allows you to sort by genre and by e-Book reader so you can search for just what you want on your Kindle. It looks a bit unorganized on the surface but once you start using the genre selection list on the right hand side of the screen, finding something you are interested in should be easy.
9. MobiPocket.com
Finding the free offerings on the Mobipocket site might take a bit of looking, the link is in the left hand column about two thirds of the way down, under the heading "download free books." This link will take you to a pop-up screen that opens the free book section. There are several different languages represented but a majority of them are in English.
10. Manybooks.com
With 29,000 free books to choose from and a very well organized appearance, Manybooks.com is a great place to find free Kindle eBooks. You have the option to search by author, title, genre and even language. There are several "most downloaded" lists and a section for new releases. This is one of the few sites with books in languages other than English so if you are looking for a Spanish novel this is the place.
File Converter
Most of the sites where you will find free Kindle e-Books, the books will not be in a format that can be read by the Kindle software. When this happens it is important to find a free e-Book converter. Calibre is just such a program. With Calibre on your side there's no free Kindle eBook you won't be able to read.
References
wiki.mobileread.com/wiki/free_ebooks
books.google.com
www.baen.com**/**library
Images courtesy of Amazon