Reviews and Recommendations for the Best Orange Kindle 2 Cover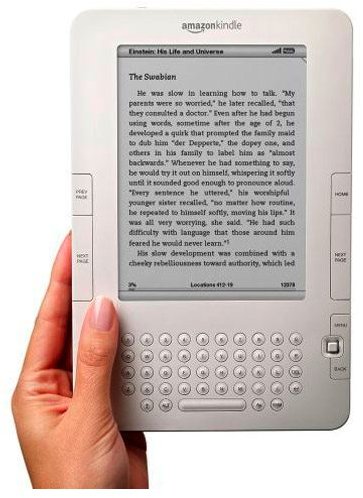 Finding the Best Orange Kindle 2 Cover for You
If you're looking for the best orange Kindle 2 cover, reviews and recommendations can be a big help. Different covers suit different users: one user might prefer a decorative orange Kindle 2 cover whose design highlights the owner's personality, whereas for other Kindle 2 owners, it's all about portable durability and the assurance that your trusty e-reader won't be damaged in your luggage or while out and about. We've put together a variety of tips for Kindle 2 owners to help you find the best orange Kindle 2 cover just for you.
Kindle Lighted Leather Cover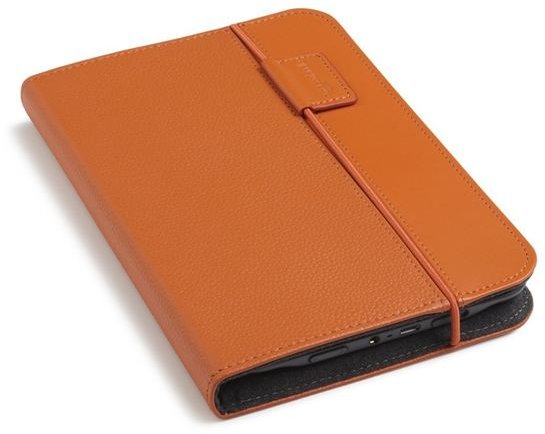 Amazon's own lighted orange leather Kindle 2 cover is available in a variety of colors, including Burnt Orange, a citrus-esque shade that lends the Kindle's outer shell an upbeat autumnal tone. The cover is made from genuine leather, protecting your Kindle from scratches and light-to-medium wear and tear. Providing a fold-over flap similar to that found on folios, diaries and personal organizers, the cover eschews ostentation in favor of a muted style that doesn't go out of its way to highlight the product it's designed to protect. This is nice for users who don't wish to make a big deal out of their tech, but may not be ideal for the proud Kindle 2 owner who can't wait to show off their gadget. An added bonus of the lighted leather cover is its in-built light, perfect for staying up late for "just one more chapter" of the latest Dan Brown page-turner.
Premium Flexi Silicon Kindle 2 Cover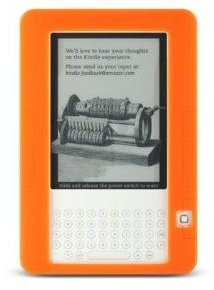 The silicon-skin Premium Flexi Cover from Lux is a thin but durable solution for the Amazon Kindle 2 user who doesn't want dents or scratches any more than they want a cover that gets in the way of how they use their e-reader. However, within that scope, the cover adds an unmissable decorative flourish to the surface of the device, a lurid tangerine-orange flexi-skin that makes your Kindle 2 stand out without getting in the way of the device's screen or keys. The skin is easily applied and removed and is fully re-useable - perfect for shielding your device while you take in the latest funky Nick Hornby novel - but some users may find the bright orange glow distracting when trying to enjoy a relaxed, contemplative read.
Brain Coral Cover from Etsy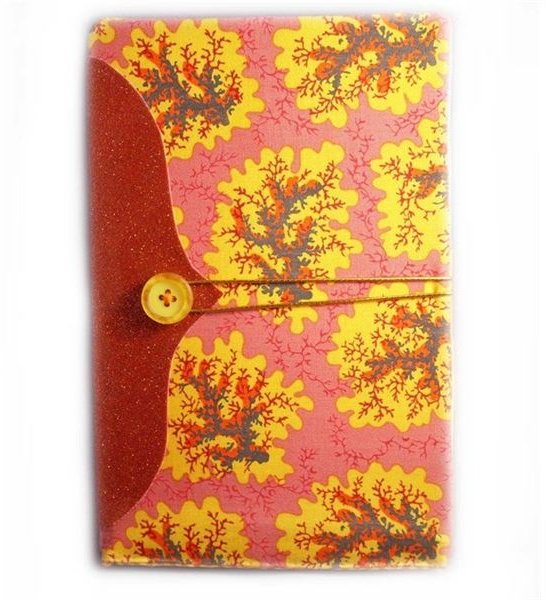 Etsy's Brain Coral Kindle 2 Cover is all about style. The cover employs a handcrafted, vintage look and components like a button-and-string tie to give it a timeless charm. Zadie Smith fan? Relentless consumer of any and all media featuring Zooey Deschanel? Show off your indie cred with Etsy's Kindle 2 cover. The busy exterior opens out onto a minimal, striped fabric interior that houses and protects your Kindle 2 without distracting the reader. It'll protect against scrapes and bumps, but as it's made up of lighter fabric than Amazon's lighted leather cover, may not be as ideal for the heavy traveler or the Kindle 2 owner who likes to put their e-reader through the wringer.
M-Edge Icon Patent Leather Sleeve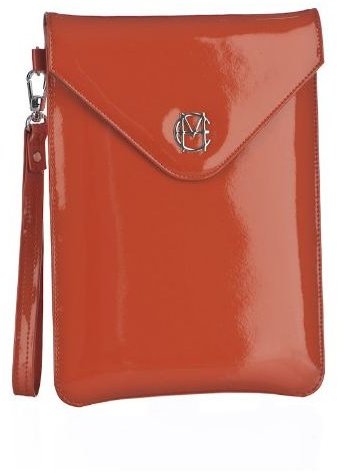 For the glamorous Kindle 2 owner whose device is loaded full of fashion texts and books like Sex and the City, M-Edge's blingy Icon sleeve provides thorough protection without skimping on style. The sleeve swaddles your Kindle 2 in shiny patent-leather with a stylish private school-style silver emblem on the clasp to show how highly you value your e-reader. The cut of the Icon gives it the appearance of a smaller handbag, allowing it to blend perfectly with the stylish orange-lover's wardrobe and accessories, but it's small enough to fit into a larger handbag also. The only thing to watch for with this case is that the immaculate patent-leather finish, while durable and highly protective, must be carefully looked after to prevent the very scuffs and scratches it's designed to shield your device against.
DecalSkin Orange Rose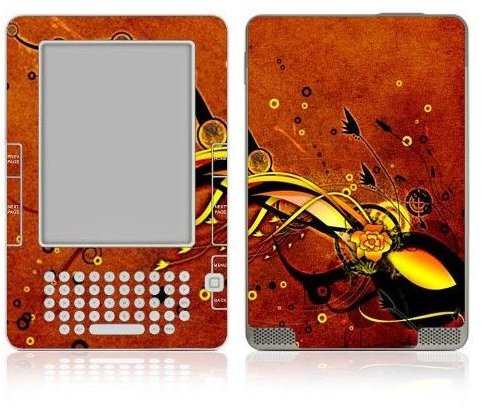 DecalSkin's Orange Rose Kindle 2 cover is designed to provide the most lightweight protection for your Kindle 2: while protecting against scratches and scrapes, the cover is designed not to add to the weight or bulk of the Kindle 2 at all. This means you get a highly decorative, distinctly personal splash of flair for your Kindle 2, a wash of irrepressible pizzazz straight out of a Neil Gaiman comic, without compromising your Kindle's portability or accessibility. It also means if you drop the reader, pack it tightly into your luggage or let it take a heavy bump, the DecalSkin will protect it very little if at all. This one's for the Kindle 2 user who wants their reader to stand out, doesn't want scratches, and demands the maximum in portable ease of use.