Canon Camcorder Purchase Guide: Beginner to Pro Canon Camcorder Reviews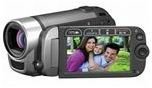 Being that Canon is a highly ranked trademark in the camcorder field, it is easy to assume that every Canon camcorder is of top quality and thus right for you. The truth is, you cannot be certain that your camcorder is top class and you most certainly cannot assume that anyone can use any camcorder. The fact is that there are Canon camcorders that are made for beginners, for professionals and for those persons who have enough experience to graduate from beginner level but who are still not quite professionals. You are probably wondering how much of a difference could be associated with these camera ranges, but you do not have to guess, you can find out with this guide that will provide you with a list of Canon camcorder reviews. You can learn about their features, performance and ease of use in the order of beginner to pro.
Whether you are looking to buy, have already bought and are looking to upgrade or simply want to learn more about the one you already have, you can always come back to this guide for information. You might even want to bookmark it as a future resource.
Canon Beginner / Entry Level Camcorders
If you are looking for simple, portable, easy to use, yet good quality camcorders, then you may want to opt for a Canon entry level camcorder. Camcorders that fall in this range are for the average joe who is just looking to make some home videos of friends and family, nothing extra fancy. While there are plenty of camcorders that are perfect for beginners, they are not all the same and as such this guide has been provided to allow you to review some of Canon's entry level camcorders. Some may be appealing because of their prices, while others may appeal to you because of their features, however few they may be.
Canon Mid-Range Camcorders
Mid-Range camcorders are those that are a little too advanced for the average user, but do not provide all the necessary functions, features and benefits that are needed by professionals. These camcorders are often used by film students who need a camcorder that is good enough to shoot their films with quality images, but does not necessarily have the most advanced features that will attract the advanced prices. These are also appropriate for more experienced users, who are not at the pro level but have evolved enough to understand the need for more advanced features. If you fall into this category; here are some mid level camcorders from Canon to consider.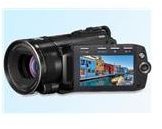 Canon Professional Level Camcorders
Canon professional camcorders are people whose careers involve filming. Some of the canon pro camcorders have actually been used to make popular blockbusters such as "28 Days Later". If you are not in the film making business or even a videographer then you probably shouldn't opt for a professional grade camcorder as they tend to be very pricey for anyone below that level. They do, however, host advanced features and have superb video quality. If you are in the market for a professional grade camcorder, then the following are just up your alley.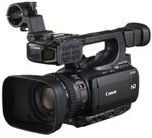 Camcorder Shopping on a Budget
Sometimes shopping is not done solely based on specifications but also on the cost of the items. If you already know the amount of money that you plan to spend then you can often search based on that premise. The following list will provide you with camcorders within specific price ranges and each will include one or two Canon camcorders.
Caring for Your Investment
Wether you have spent a lot or a litlle, and whether your camcorder is entry level or professional grade; it doesn't matter. Once you have invested your hard earned money into purchasing a device, the onus is now on you to take care of it to ensure that you get your money's worth. I will now provide you with enough resources to care for your camcorder.
After reviewing the list of Canon camcorder reviews; from beginner to pro, i am hoping that you have received enough information to make an informed purchasing decision. If you have already purchased a camcorder, hopefully you have learned a bit more about it in one of the reviews above. Either way, you also need to know how to care for your devices and the guides above will help you. If there is something that you think should be added to this guide, feel free to let me know in the comment section below.
References