What is the Best Panasonic Lumix Camera? Buying Guide & Recommendations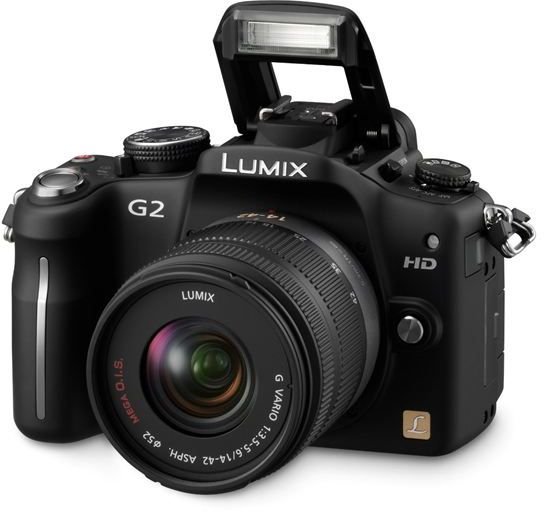 Panasonic Lumix G2
Panasonic's latest micro-four thirds camera comes packed with so many advanced features that extend its predecessor's capabilities and functionalities. Featuring a 12.1 megapixel sensor and 3-inch touchscreen LCD, this camera also comes with its own built-in flash that can be raised up or lowered. This flash works well within about 2- feet if you're using wide angle lens and within 13 feet if you're using a telephoto lens. The Panasonic Lumix G2's LCD screen can be moved up or down. This lets you take pictures at various angles easily. You can also close this LCD screen when using the viewfinder. When it comes to performance, the GF2 can capture high-quality photos as well as video. When using the camera outdoors, photo outputs are definitely sharp. The camera also lets you shoot in RAW format. (Price: $549.95)
Buy the Panasonic Lumix G2.
Panasonic Lumix GF1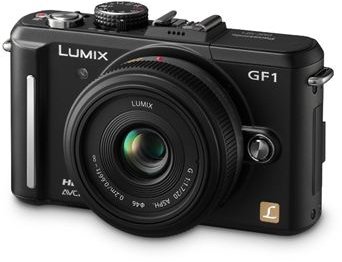 Another Micro Four Thirds camera from Panasonic, the Lumix GF1 boasts of a 12.1 megapixel sensor and an ISO range from 100 to 3200. This means that it can deliver good quality photos even at low-lit environment. It also features facial recognition capability, a solid and yet attractive design and form factor. The Panasonic Lumix GF1 is a great all-around camera which can produce high-quality images no matter what the shooting condition is. Well, of course except for fast action or sports scenes. It is comparable with entry-level DSLR cameras in terms of features and performance. But what makes it better than those cameras is that it is small and very pocketable. (Price: $799.95 with 14-45mm lens)
Buy the Panasonic Lumix GF1.
Panasonic Lumix Lx5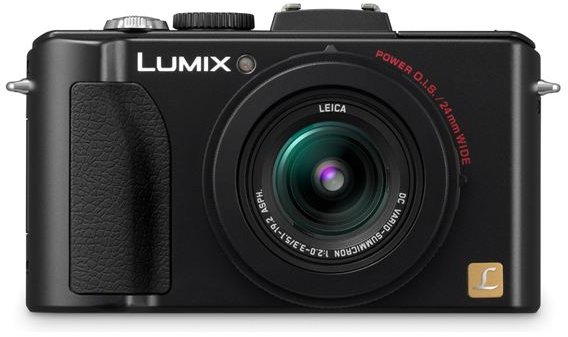 This is Panasonic's latest compact and high-end point-and-shoot camera offering. Small and compact as it may seem, the Panasonic Lumix LX5 produces professional-quality photos and high-definition video which is comparable to other entry-level DSLR cameras. It comes with an ultra-bright F2.0 ultra-wide-angle 24mm Leica DC Vario-Summicron lens and it can minimize image distortion. This results in photo outputs with outstanding resolution and detail. The camera is also capable of producing beautiful photos with soft-focused backgrounds with shallow depth of field. The Panasonic Lumix LX boasts of a 10.1 megapixel CCD sensor, a 3.0-inch Intelligent LCD, creative movie mode, Venus Engine FHD image processor and support for SD/SDHC memory cards. (Price: $399)
Buy the Panasonic Lumix LX5.
Panasonic Lumix LX3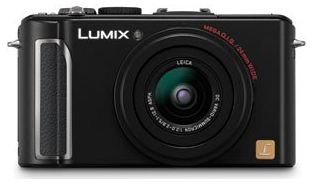 Even after two years of its initial release, the Panasonic Lumix LX3 is still very in-demand especially from those who want a slim, lightweight, pocketable and yet very powerful point-and-shoot camera. Key feature of this camera which makes it stand out among other camera brands is its high-ISO feature. It's probably one of the best high-ISO compact cameras available in the market to date - up to 3200 sensitivity. This camera has a Leica lens with maximum aperture range of f/2 to f2.8 which makes it ideal for low light shooting situations even when there is not flash. It also has a wide maximum aperture making it capable of producing photos with shallow depth of field. One good feature of the Lumix LX3 is that you can attach an external flash to its hot shoe. (Price: $399)
Buy the Panasonic Lumix LX3.
Panasonic FZ 100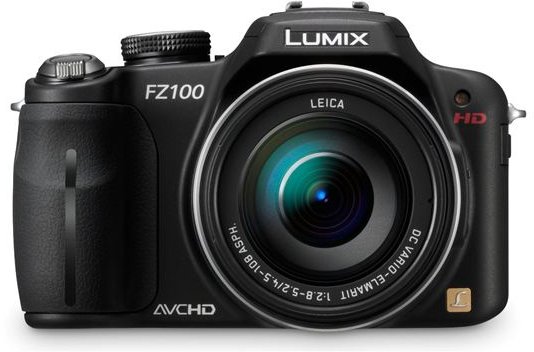 Featuring the Leica DC Vario-ELMARIT lens with a powerful 24x optical zoom, the Lumix FZ100 is Panasonic's first hybrid compact digital camera with a MOS sensor. But aside from producing high-quality still photos, it can also record full 1080p HD video. This camera also boasts of fast burst shooting capability and a 14.1 MP full resolution with 11 fps mechanical shutter which increases to 60fps in 3.5MP recording. Two key features of the Panasonic FZ100 are Intelligent Auto mode with motion deblur feature and a free-angle 3.0-inch LCD. (Price: $375)
Buy the Panasonic FZ100.
Panasonic TS1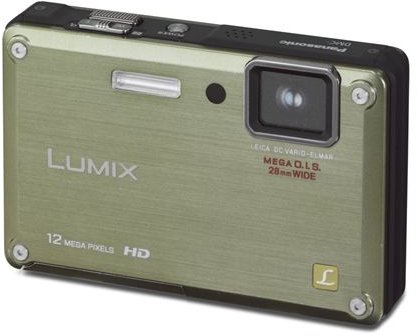 If you're looking for a Panasonic Lumix camera which is waterproof, shockproof and dustproof, then the Panasonic TS1 is your best bet. This point-and-shoot camera features a touch and rugged design making it the perfect choice for user who sports an active lifestyle. This camera can withstand 10 feet of being submerged in water and resist shocks from up to 5 feet. It boasts of 12.1MP resolution CCD sensor, a 28mm wide-angle Leica DC Vario-Elmar lens, a 4.6x optical zoom and of course Intelligent Auto mode. (Price: $398)
Buy the Panasonic TS1.
Panasonic TZ50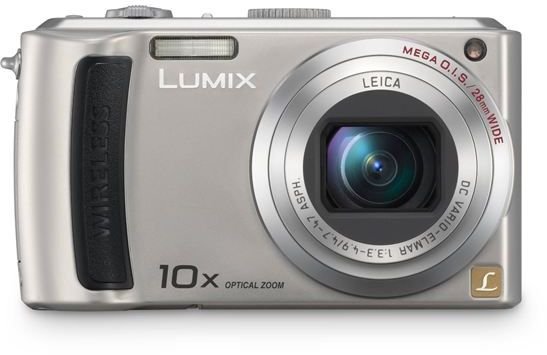 This camera has all the basic features of most Panasonic digital cameras except for one outstanding feature - Wi-Fi connectivity. This means that you can immediately upload photos even without the need for a computer. With that feature, this camera is perfect for photo bloggers or for those who want to immediately share photos they have taken. If this is not enough to convince you in getting the Panasonic TZ50, you might also want to know its other features. These include - a 10.7MP CCD sensor, 10x Leica DC Vario-Elmarit optical zoom, MEGA OIS image stabilization, Venus IV Engine processor, 3-inch LCD, 1280 x 720 pixels HD video capture at 30fps, and 22 scene modes. (Price: $216.29)
Buy the Panasonic TZ50.