SharePoint Tips and Tutorial links from BrightHub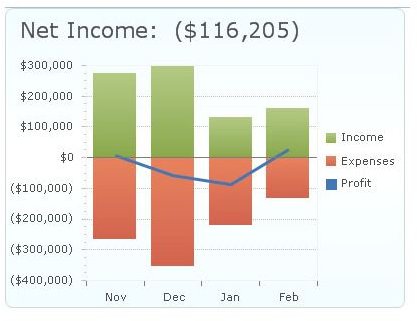 Microsoft designed SharePoint to make it easier to collaborate. Over time, the collaboration tool became an indispensable instrument for companies, especially in the small business sector as it helps cut costs when it comes to setting up an Intranet
If asked about the main features of SharePoint, I would divide it into three classes:
Business Owners: Setting up a SharePoint server and mounting network components is easy. Anyone with moderate computer knowledge can do that. The installation process is straightforward as well, so your existing network administrator can do that. Businesses need not spend money on the maintenance of SharePoint infrastructure as it comes with plenty of troubleshooting and maintenance tools that are simple to use. As most of the processes are automated, you also save on time and energy.
System Developers: The business needs change from time to time. If you are using SharePoint, you need not build systems from the scratch. It allows fast coding of applications and widgets as and when required.
This would be for end users of the SharePoint servers. They can share data and collaborate as per the business requirements.
Following are some SharePoint tips and tutorials links that lead to different articles on Bright Hub that will help you get started – even if you do not know anything about the software.
.
SharePoint for Dummies : Understanding SharePoint and Its Components …
What is SharePoint? How Can SharePoint Help Administrators …
How do you install Windows SharePoint Services?
Microsoft Office SharePoint Review - Why not use Office Live Apps…
How to Set Up an Intranet: Design & Using SharePoint
Implementing SharePoint: Enhancements
There are plenty of things you can do to enhance the functioning of a SharePoint based network or Intranet. For example, you can install Office Web Apps onto the server to achieve more functionality when dealing with Word documents, Excel Spreadsheets and PowerPoint presentations. You have heard of real-time collaboration. You can achieve this once you integrate Office Web Apps with SharePoint. Check out the following SharePoint tips and tutorial links to get the most out of the collaboration tool.
Installing Office Web Apps to SharePoint Server
Creating Site Map for Microsoft SharePoint Office Intranet Portal
SharePoint 2007 Showcase Sites
Adding Google Calendar Events to SharePoint
Silverlight and SharePoint Integration
SharePoint Security
You will surely agree with me when I say that security is one of the most important issues when we talk of networks. Not only external, but internal threats also. Check out the following links that explain how to enhance the security system of SharePoint system.
SharePoint Pass Through: What is Pass Through Authentication
How to Use SharePoint Policy and Procedure Templates
Troubleshooting SharePoint and SharePoint Services
Like any other software, SharePoint has its share of problems. Most of the issues on the SharePoint system can easily be dealt with, so you need not call in an expert every time you face a problem with the server. Here are some articles that explain how to troubleshoot SharePoint when it comes to the most common problems of the system.
Tips for Fixing SharePoint Problems - Troubleshooting Guide
Fixing JavaScript Errors in SharePoint
Unable to Create or Copy Files in SharePoint Explorer View
There are plenty more articles on troubleshooting Microsoft SharePoint server on Bright Hub. I included only the most common ones here in the article. For more on troubleshooting SharePoint, please use the search box or click on the link to SharePoint guide provided at the end of this list.
How to Articles On SharePoint
There is much more you can do using SharePoint besides simply sharing and collaborating. File sharing and real time collaboration are basic featuers available for end users. Developers may use the platform for testing out their software by creating a sandbox environment. There are plenty of things you can do with the system. For example, you can use SharePoint from inside a Microsoft Office component such as Outlook. Word 2010 allows you to save or retrieve your documents directly to/from a SharePoint server. Check out the following "How To" articles that will help you make the most out of the tool.
How to Create Lists of Links on a SharePoint Site - A 3 Step Tutorial
How to Open TIF SharePoint Microsoft Office Document Imaging
How to Download and Set up Master Themes
How to Export SQL View to Sharepoint
How to View and Create SharePoint Tasks from Outlook
The above list of articles is not comprehensive. For even more information, check out our SharePoint guide that offers more SharePoint tips and tutorials links. If you think we missed out on any important information that we should cover, please drop us a note or just leave a comment.
References