10 Best Internet Security Software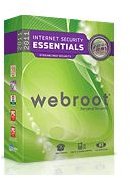 Introduction
With computer crime running rampant in today's online world, we need to protect ourselves against a variety of attacks and vulnerabilities. Internet security software can help us fight hackers and protect our computers against a variety of viruses and spyware. It can also help us protect our children against inappropriate websites and sexual predators that frequent chat rooms.
You have many options available to you. The question is, which software will suit your needs the best? I have provided you with a list of the top 10 best Internet security software, giving you an overview of what each provides plus a link to their website for more information.
Webroot Internet Security Essentials
Webroot Internet Security Essentials will run on your PC without sacrificing speed. Use Spy Sweeper to scan your computer for spyware, adware, pop-ups and other security threats before they can install themselves onto your computer.
It also provides protection against the latest viruses, worms, Trojans, keyloggers and rootkits. The advanced two-way protection learns your normal computer activity so that it can better protect you while you surf the Internet or download files. For more information, see our full review of Webroot.
Source: Webroot
BitDefender Internet Security
BitDefender allows you to scan all web, email and instant messaging traffic in real time. It gives you advance warnings about risky websites by displaying a flag in your Google and Yahoo! search results.
Stop concealed programs that track your online activities. View where your kids go online and who they chat with on IM via iPhone smart phone or your PC. The QuickScan catches viruses in 60 seconds, using minimal system resources. For more information, see our full review of BitDefender.
Source: Hermanstreet.com
Kaspersky Internet Security
Kaspersky Internet Security 2011 gives your PC real-time protection against viruses, spyware, worms, trojans, rootkits and bots while staying ahead of emerging threats. Its two-way firewall will block any hacking attempts.
Block, limit or log your children's usage of email, IM and social networks. Prevent them from inadvertently giving out your personal or confidential information to unknown parties. Control what they download from which websites. For more information, see our full review of Kaspersky.
Source: Kaspersky.com
Norton Internet Security
Norton Internet Security 2011 updates automatically, instantly checks where files came from and how long they have been around to identify and stop crimeware before it can harm your computer and identity. Norton's Download Insight alerts you to dangerous downloads before you install it on your computer. The File Insight gives you detailed information about the file and whether or not it can be trusted.
Network mapping and monitoring helps you spot uninvited guests who are using your home network for free wireless Internet connection or to spy on your activities. Rootkit detection will perform a deep scan to remove deeply buried crimeware from your PC, before the criminals take control. For more information, see our full review of Norton Internet Security.
Source: Norton
ESET Smart Security 4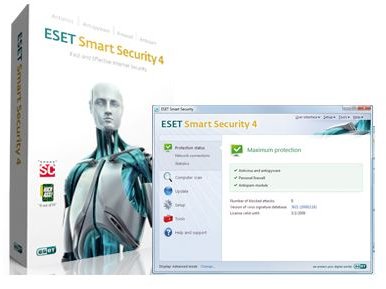 ESET Smart Security 4 inspects SSL-encrypted communication channels like HTTPS and POP3S. It also scans compressed files to find embedded threats and removable drives, such as USB thumb drives. Its New Learning Mode automatically creates firewall rules by observing how you use the network.
ESET SysInspector and ESET SysRescue will perform deep scans of your PC to find hidden threats and creating a bootable rescue drive to help you make repairs. ESET Smart Security will help to prevent malicious software from corrupting or disabling the program so that your computer will always stay protected. For more information, see our full review of ESET.
Source: ESET
AVG Internet Security 2011
AVG Identity Protection and AVG Firewall protects your PC from malicious attacks while you surf the web or read your email. The AVG Cloud Technology conducts tests 'in the cloud' to identify the latest threats and block them before they can harm your computer.
The AVG Anti-Spam will mark all unwanted emails as spam. The AVG Online Shield will protect your computer from infected downloads from websites, email and through online chat. For more information, see our full review of AVG.
Source: AVG
Trend Micro Titanium Internet Security
Trend Micro lets you run an antivirus scan or status reports on your computer's security. These reports provide either detailed security logs or basic information about the Internet threats that attempt to attack your computer.
Protect your children from inappropriate websites by customizing what they are allowed to see and how long they are able to surf the web. Prevent hackers and spyware from stealing your personal information. For more information, see our full review of Trend Micro.
Source: Trend Micro
eScan Internet Security Suite
eScan 11's On-Demand Scanner allows you to whitelist sites that you want to see, thereby producing a faster scan. It provides real-time scans on files, emails and email attachments. Control spam effectively by using Artificial Intelligence, plus keyword and keyphrase filters.
The Laptop Mode feature prevents memory intensive processes such as scheduled scans from running. Block notifications and alerts for uninterrupted game play. For more information, see our full review of eScan.
Source: eScan
ZoneAlarm Internet Security
ZoneAlarm will monitor the changes within your computer to spot and protect against new attacks that bypass traditional anti-virus protection. It removes viruses, spyware, Trojan horses, worms, bots and other malicious software.
Protect yourself against fraudulent websites that include phishing sites that trick you into submitting your personal data. If you become the victim of identity theft, ZoneAlarm provides victim recovery services. For more information, see our full review of ZoneAlarm.
Source: ZoneAlarm.com
BullGuard Internet Security
BullGuard Internet Security offers a 3-PC license in a standard subscription. It also offers 5 GB of space to backup all of your valuable files and photos. Protect your computer against viruses, spyware, phishing and spam. The Inspector will locate vulnerable, out-dated software before a hacker can exploit it to get into your system. For more information, see our full review of BullGuard.
Source: BullGuard.com
Conclusion
The purpose of this article was to give you a well-rounded guide on the 10 best Internet security software. These softwares will protect your computer from a wide variety of threats. Not only that, but they will help you control what your children are allowed to see online.