Securing PCs Like a Computer Security Tech Does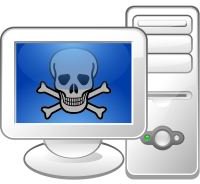 It's not easy to determine computer problems unless you know what to look for and which tools to use. Most computer security technicians are capable of determining and solving computer problems not only because of their general knowledge in the field, but because they were trained or certified to hunt down common issues. Others gain the skills to secure and fix computer issues after many years of experience and practice. If you want to know how to solve computer problems yourself, you have to think like a computer security tech.
This guide will help you get started with tasks like solving malware infections, preventing zero-day attacks, hacking attempts and unauthorized access to your network and devices.
Malware Issues
To solve malware problems, you should know which tools that malware removal experts are using to determine the problem. You also need to know about the types of malware and how they all work. Check out the linked articles so you don't have to call a local computer technician, when you suspect your computer is infected with malware.
Intrusions
Network security experts protect their computer and network by using intrusion detection systems or firewall programs. The use of such protection will prevent hacking attempts on your network or computers. If you want to learn why the experts believe that using firewall software and encrypted connection are recommended, you better start reading these articles.
Account Controls
Most IT administrators and computer security experts are aware that user accounts in Windows or Mac computers should be adjusted to prevent security incidents caused by malware or hackers. Their task is to ensure that client computers within their network are not allowed to access everything, unless such access is required. You need to do the same by using a limited user account. This will help secure your computers from attacks. The articles below should help you understand why security experts want you stop using administrator accounts for your day-to-day computer needs.
Exploits
Vulnerable applications and operating systems are the target of malware authors and hackers. Cyber-criminals will exploit known or unknown vulnerabilities to cause damage, steal private and confidential information and earn money. Computer security experts usually scan the system for security risks by using vulnerability scanners. They also keep themselves up-to-date on the latest security reports or incidents and proactively secure the network and its computers. Check out these articles so you can also protect your PCs and networks, in advance.
Phishing and Scareware
Scammers are currently attacking any type of computer user, because everyone has personal information that they can steal or use. They will attack businesses, an organization (for profit or non-profit) or consumers so that they can trick unsuspecting Internet users into revealing personal and financial information. Network and computer security experts also handle this type of problem by preventing fraudsters from getting to the information they want.
Learn about this type of Internet threat so you will know how to spot it before it's too late.
So, that concludes our guide in fixing and preventing security problems like an expert does. If you have some tips, we'd love to hear from you! Simply post your comments below. Don't forget to bookmark or share this webpage using any of the available buttons below (e.g. tweet, stumble upon, email or LinkedIn buttons)
References