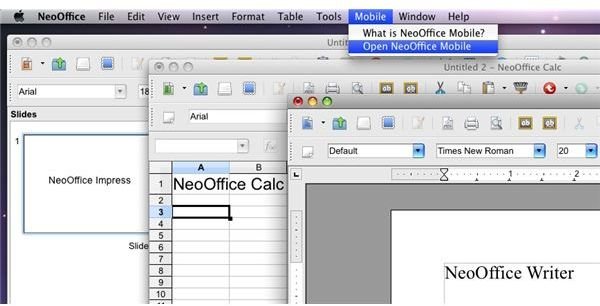 Apple-Style Productivity with iWork
The most obvious productivity software option for anyone running Mac OS X would surely be iWork, the popular suite of tools that includes Pages, Keynote and Numbers. The Apple alternative to Microsoft Office is usable, stable and features some great features for new and old users alike.
Whether you're looking for help with your Keynote slideshows, crunching in Numbers or restructuring sentences in Pages, there are tools and features that can be used to help. You will even find that a wide selection of templates have been designed by other users to help you to get the most out of this great suite of office software.
Other Office Software for Mac OS X
If iWork isn't for you (you might consider it too expensive or have a requirement for software that it doesn't include) there are various alternatives. We'll move onto the most obvious, Microsoft Office: Mac 2011 later on – in the meantime there are open source office suites such as StarOffice or NeoOffice that are popular choices.
You might also require software that is more focused on accounting than word processing, and there is a good selection of home and small business accounting tools available for Mac OS X, designed to assist you in managing your money.
Understanding Microsoft Office: Mac 2011 Features
If Microsoft Office: Mac 2011 is a productivity suite that you are considering for Mac OS X, you will probably be interested in learning how the popular constituent applications stand up against their Windows-based brothers and even against iWork.
Start by taking a look at Office for Mac 2011 as a whole as well as application by application. Microsoft Word is a popular word processor, Excel a spread sheet and PowerPoint a presentation editor and display application.
Microsoft Word has become almost the de facto choice for many users requiring word processing functionality, of course, but most Mac users don't realise that there is already a native option. Choosing Word should be a case of requiring additional functionality.
Installing, Updating and Licensing Microsoft Office: Mac 2011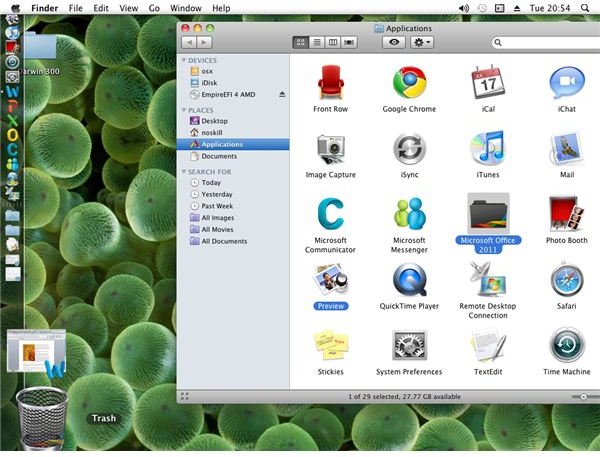 The popularity and reach of Microsoft Office is considerable, and the Mac version is getting better with each release. If you're currently running Microsoft Office: Mac 2008, the time has come to get your office software updated and for some users this might mean a free or discounted upgrade.
Depending on what type of user you are, however, you might need to choose a particular version of the productivity suite to that normally used. For instance, students and educators are often able to purchase special editions at a discount rather than spend hundreds of dollars on Microsoft Office.
Useful Microsoft Office: Mac 2011 Guides
Using Microsoft Office: Mac 2011 is just as easy as using the Windows version – more so, in some cases. Many of the functions are the same, and while some of the menu items are found in slightly different places, the general experience is just as good, with the expected end product of a polished, professional-looking document easily achievable.
Mailing labels can be set up in Word, while templates and add-ons are available for extending the basic set of features to provide you with additional flexibility in the documents that you wish to create and edit.
Managing Languages in Microsoft Office: Mac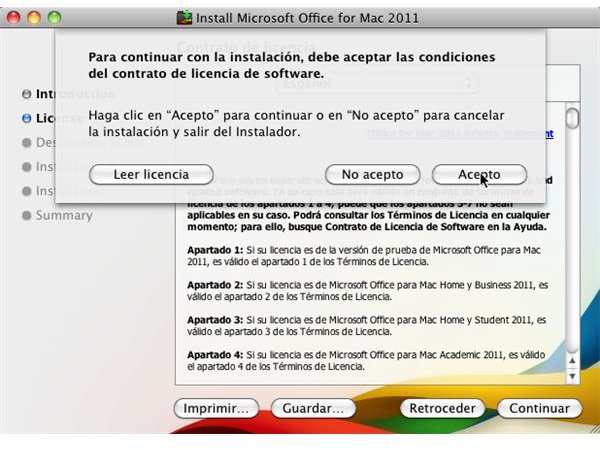 Apple computers and Microsoft Office: Mac 2011 are not restricted to the English-speaking world, of course. Spanish is a popular language, one that is growing in use in the USA and taught more widely in the UK and other parts of the world. As such, being aware of how to setup Microsoft Office: Mac to use Spanish or simply to proof in a second language is pretty useful.
Viewing PowerPoint Files in OS X
PowerPoint might not be your choice of presentation software, or you might not have a suitable application for viewing PPT or PPTX files on your Mac. So how to you get the benefit of someone's wisdom, shared in a PowerPoint presentation? The best way is probably to view it online, but if this isn't possible there are several apps that you can use to view a PowerPoint file on your Mac.
References
Screenshots provided by author.
Author's knowledge.