Back That (Linux Machine) Up!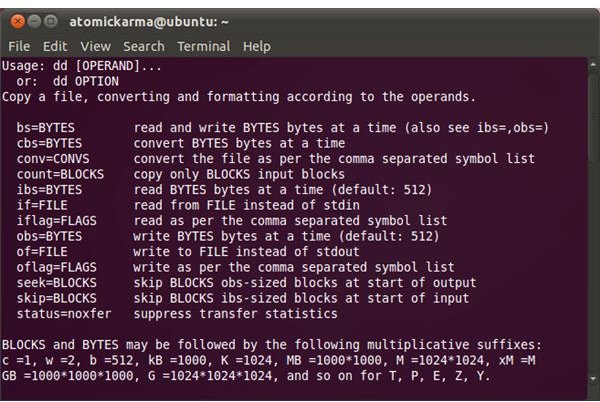 Backup Basics
Whatever computer platform you use, you need to be aware of the risks of hardware failure, something that can lead to data loss. If your hard disk drive crashes then there is a good chance that most (if not all) of the data you need to use regularly will become unavailable. While there are recovery tools that you can use, having a backup in the first place is a good idea.
Backing up files (such as digital photos, documents, MP3s, etc.) shouldn't only be something you do on an occasional basis, however. There is a very good reason to run regular backups, although how easy this might be depends on your chosen backup solution.
One good way to keep a regular backup of vital documents is to employ a cloud backup solution, which will allow you to store copies of your most-treasured files and folders on remote web servers where they can be retrieved later on. Whether you're expecting a disaster with your hardware or accidental deletion, this is a good option to consider.
Free Backup Tools for Linux
As you might expect for an open source operating system, the majority of backup tools for Linux distros are free. This doesn't mean that there is any less choice than there might be on other platforms, however, as developers are constantly looking to improve utilities produced by their peers. This is one of the strengths of the open source movement.
Finding the best free options could prove a challenge, however, which is why having a list of the ones to choose from should come in useful. Certainly if you find a free backup tool for Linux that isn't on any of our lists, it's either brand new or you should probably avoid it…
Backing Up Key Data
As mentioned earlier, there are various reasons to back up your most treasured data. Whether it is digital photos, word processed documents, graphic projects or videos, having archived copies of data that you need to refer back to at some point in the future is vital.
There are different ways in which you might do this. While the overall backup of your entire system is one way, you might be interested in only backing up certain types of data, such as emails downloaded from an IMAP server, or backing up files stored on a DVD.
Paying for Backups
If by any chance your Linux box is attached to a corporate network or you have a large budget for security solutions on your home computer, then you might be able to take advantage of some paid backup software. One particularly popular option for lots of organizations is Backup Exec, published by Symantec and capable of creating backups of any kind of disk or system from desktops to servers.
Recent releases of the utility have included a Linux client, enabling users to create backups of their favorite distro. Just as easily as the backups are made they can also be restored, allowing the same flexible approach to lost and damaged files as enjoyed on a Windows computer.
Backing Up on Ubuntu
While there are many Linux distros, Ubuntu is probably the most popular and widely used on desktop and laptop computers. As a result it should come as no surprise to learn that there are various techniques and tools that are particular to Ubuntu.
If you're not keen on managing your backups via the text-based terminal window, meanwhile, there are other solutions for Ubuntu that offer a graphical user interface for scheduling and managing backups.
Managing Images and Restoring Backups
Whichever Linux distro you are using, once the backup is made you will need to make sure that it is safe archived, preferably clearly labelled, so that it can be retrieved if required and restored. In most cases you won't need to restore any backups or recovery images, but in the event of a particularly bad hardware failure or larger disaster (perhaps your computer has been destroyed by fire, for example) you will need to be aware of the steps required to identify and restore your backup.
References
Screenshot provided by author.